In response to reader demands following the recent release of his "Food For a Tenner a Week" cookbook, Low Orbit Helium Assisted Navigator (LOHAN) team member Neil Barnes is offering the same budget nosh tome in ePub format for a mere £2.99.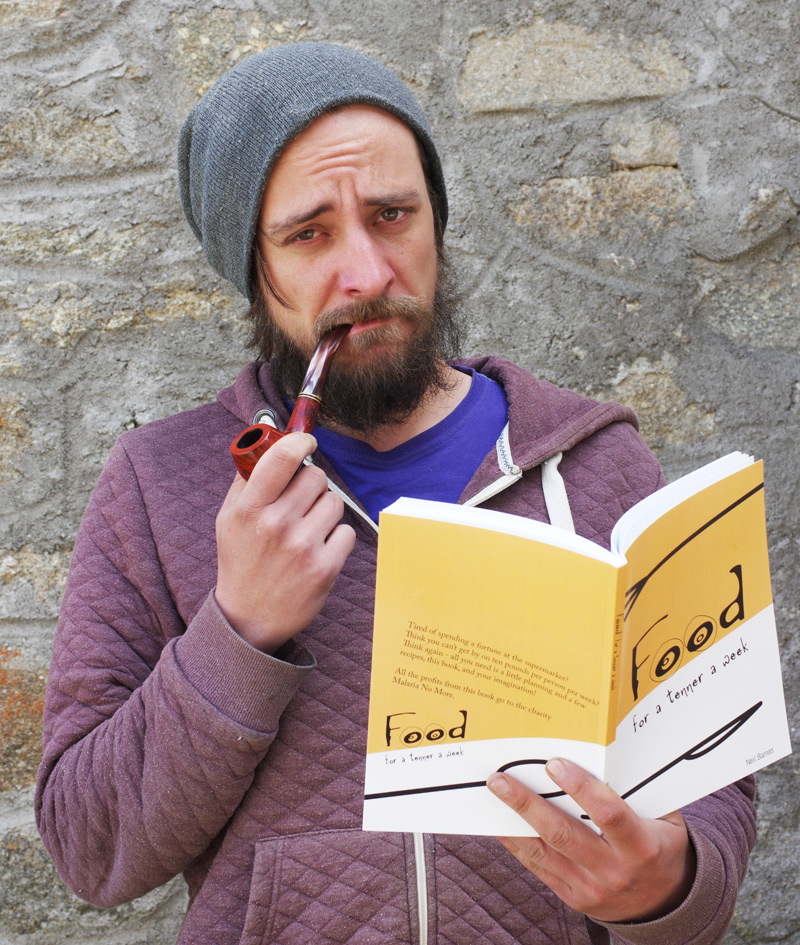 As with the hard copy (seen above getting the once-over by the SPB's Matt Haines), £2 from every sale will go to Malaria No More UK, which was the beneficiary of our participation over the last couple of years in Live Below the Line.
This "quid-a-day" challenge inspired Neil to take up his pen in the first place, and it's likely we'll be trying a few of his recipes this year as we once again subsist on one pound a day for five days.
More on that in due course.
In the meantime, you're invited to partake of Neil's delicious e-repast – which contains a couple of our popular post-pub nosh neckfiller recipes – with the accompanying warm glow of knowing you've done your bit in the war against malaria. ®