This article is more than 1 year old
Post-pub nosh neckfiller: Chana masala
Exotic mélange of chickpeas, sulphurous salt and Devil's dung
Regular readers will know that we at the Special Projects Bureau have a bit of previous form when it comes to chickpeas – from boiling enormous cauldrons of the things as part of the Live Below the Line challenge to creating rather more appetising winter-warmer stews – so it was only a matter of time before we turned our wobbly dining attention to a lip-smacking chana masala.
Basically, we're talking an Indian classic of chickpeas and exotic spices here, which is easy to put together and can be enjoyed in hot or cold varieties with a minimal amount of cooking.
Today, we're presenting both for your post-pub consideration, but whatever culinary path you decide to tread, you'll first need to knock up a chaat masala blend, which is where the word "exotic" comes into this nosh neckfiller.
Assemble, then, if you can...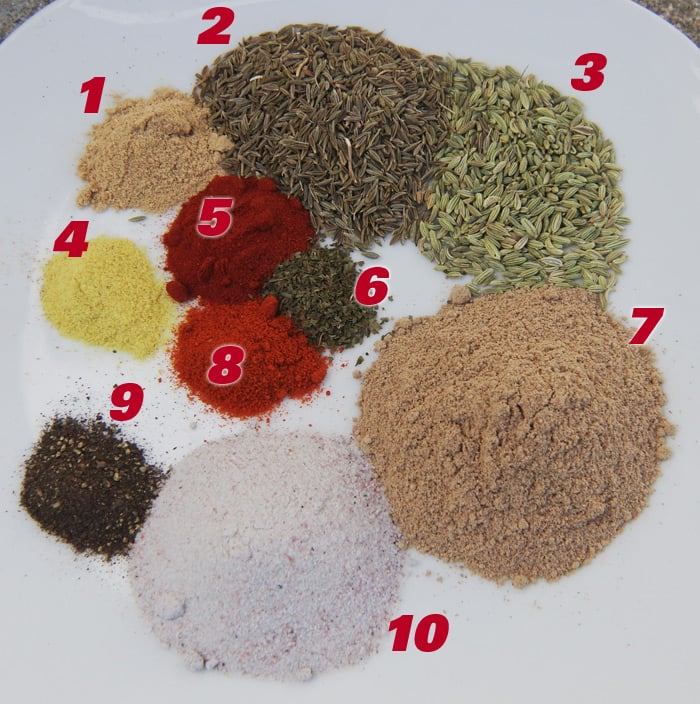 3g ground ginger
15g cumin seeds
10g fennel seeds
1g hing, aka asafoetida
2g paprika
2g dried mint
40g dried mango powder (amchoor/aamchur)
2g cayenne pepper
2g ground black pepper
8-10g black salt (kala namak)
While most of the stuff on the list is obtainable with a bit of traditional shopping around, we were obliged to turn to the power of the internet to lay our hands on hing, dried mango powder and black salt.
Hing, or asafoetida, is the rather pungent result of grinding down the dried-sap resin obtained from the stem and roots of Ferula assafoetida. In fact, it stinks to high heaven and must apparently be kept in sealed quarantine lest its sulphurous emissions permeate everything in their airborne path.
Indeed, the van driver tasked with delivering the "Devil's dung", as we gather it's charmingly known in English, chose to wear gloves when he handed over the parcel, while craning his head back in a vain attempt to escape the invisible malodorous envelope surrounding the box.
Dried mango powder, known as amchoor/aamchur, is considerably more benign, coming as it does from dried unripe green mangoes, with a tangy fruit edge.
Black salt, aka kala namak, is basically salt with a distinct note of hydrogen sulphide. As with asafoetida, it's quite repellant at first exposure, but since both, plus the dried mango, are considered absolutely essential in making chaat masala, you'll need to ignore the alarm bells ringing in your nose and get stuck in, as follows: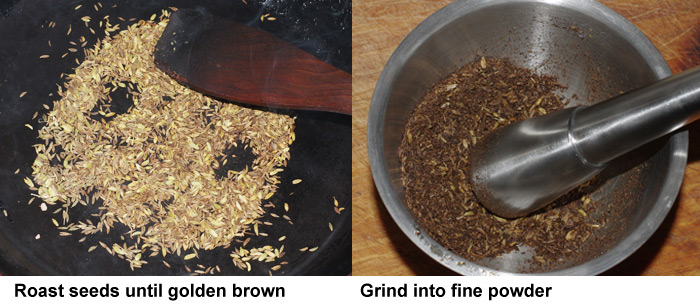 Yup, the entire step-by-step involves just giving the cumin and fennel seeds the skillet and mortar and pestle treatment, apart from then mixing the ground seeds with the rest of the ingredients to form this appetising mélange: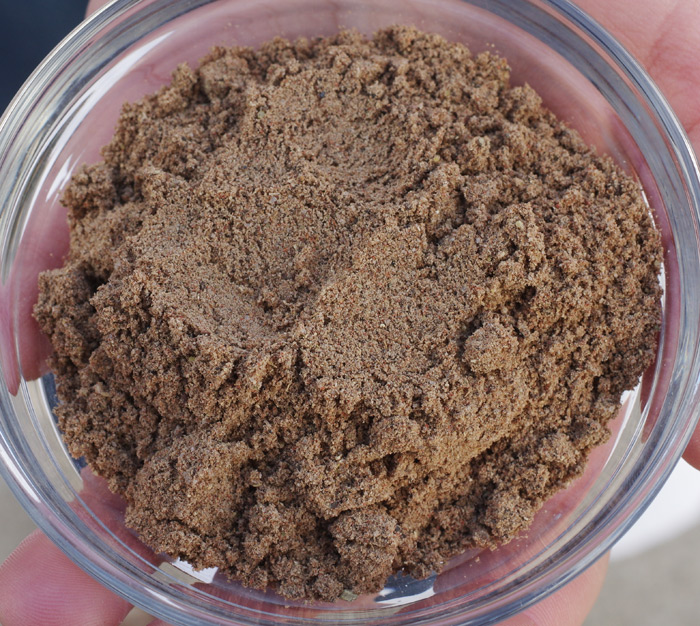 There are plenty of recipes knocking about for chaat masala which throw other ingredients into the mix. Chilli powder is a common addition, if you like a bit more bite. The finished product will reportedly keep for a month or so in a sealed jar before it starts to lose its edge.
Chaat masala commonly serves as a garnish for fruit and vegetables, as served up as fast food by street vendors in India and Pakistan. It's a versatile masala, and if you get yourself some of these...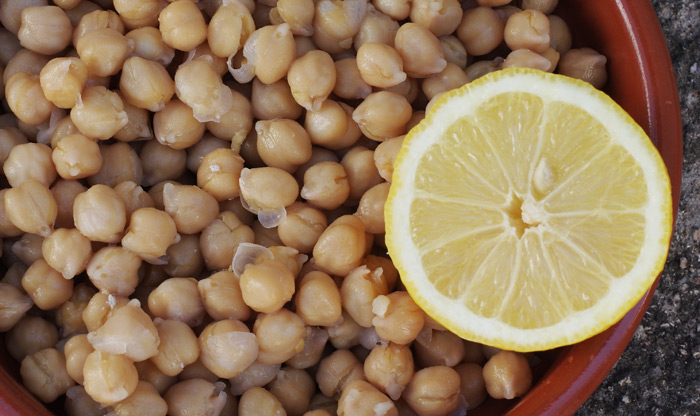 ...then you can prepare a cold chana masala by simply sprinkling some on boiled chickpeas, and adding a splash of fresh lemon juice: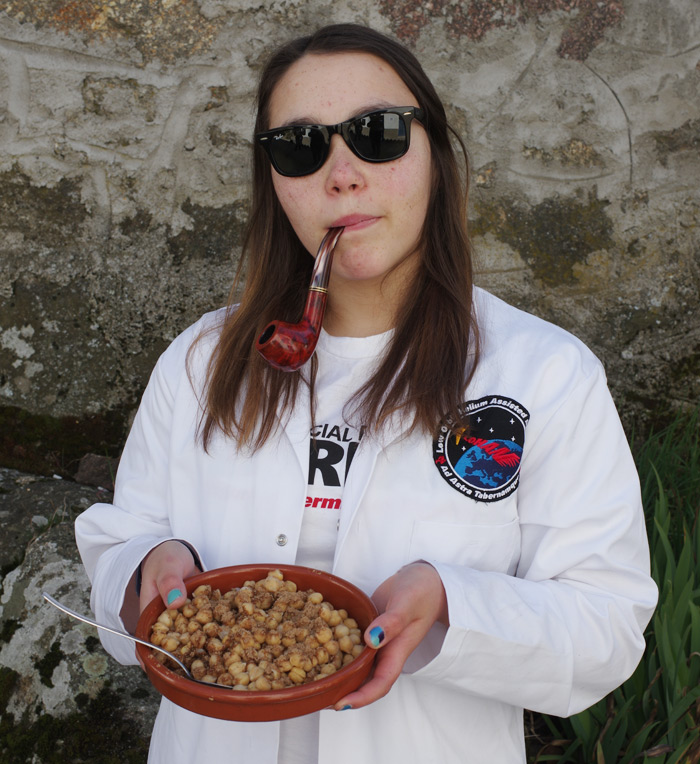 The post-pub benefits of this dish are obvious: once you've made chaat masala, and boiled (or indeed opened a jar of precooked) chickpeas, you're good to go.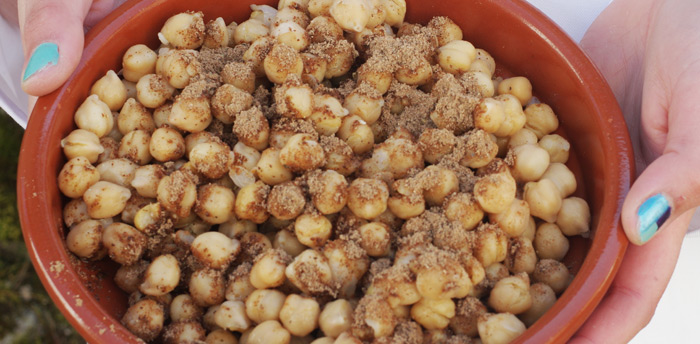 Don't be put off by the fact that's cold - it does the job and then some. The flavour is striking, which we'd describe as "multilayered" were we compiling the menu of a Silicon Roundabout eatery*.
On the other hand, you may prefer your muliplicity of layers hot, in which case flip the page...