Discreet fighting man: Battlefield Hardline
Woop woop, SSSSHHHH! It's the sometimes-stealthy sound of the police
Run DLC?
With almost as many varieties to choose from as Heinz, you can expect to be playing Hardline for many a month to come. Still, it's hard to shake the feeling that the same could have been accomplished in a £9.99 expansion to BF4.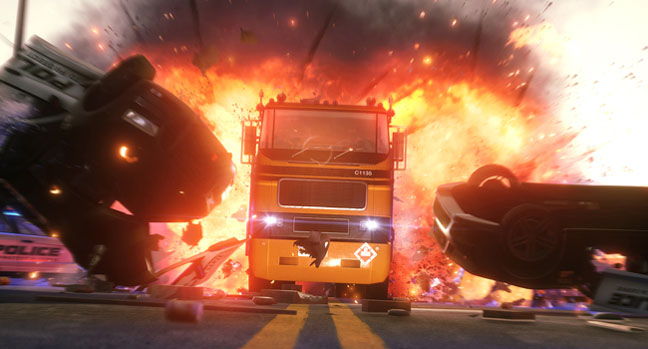 Hasty exit
I would have liked to have seen much more made of Hardline's cops-versus-criminals ethos too. Why not extend the single-player's arrest mode to the online too, for example, so that a police officer might apprehend a felon for extra points if successfully approached unawares? Or create scenarios more true to life, where police are outnumbered by criminal gangs, but better equipped?
The Reg Verdict
Battlefield Hardline's campaign represents a positive (if not huge) step forward. From a narrative perspective, there's certainly lots to enjoy, while its gameplay ushers in a few new tricks to keep it ticking over nicely.
Its sprawling online mode is a little harder to judge. Could Hardline have been DLC for Battlefield 4? Almost certainly so. Paradoxically, though, it can't be said that the amount of new content – from new maps and weapons, to bespoke game modes and a burst of speed – isn't worth the asking price.
What's clear, however, is that if you've failed to get on with Battlefields of the past, there's no reason to think that Hardline will do anything to change your mind. ®