This article is more than 1 year old
ZTE's stealthy Nubia: China-made Google-free Android mobe
Free-range ninja phone proves compelling but unusual
Hands On A stealth project being shown discreetly at Mobile World Congress this month shows how far Chinese phone manufacturers have come – and how far they have to go. It's under the umbrella of ZTE, the state-owned telecoms giant, and was officially unveiled this week.
The Chinese are coming, but we've barely had a taster of it yet here in Europe. Two years ago, ZTE overtook well-established brands like Sony and HTC to claim third place in the US market – which may make you wonder why it needs a stealth initiative at all. Like Huawei's "Honor", and the OnePlus One, ZTE's "Nubia" is an attempt to create a new sub-brand: one that bypasses conventional operator distrubtion in more mature markets for direct sales, using word-of-mouth marketing rather than brand campaigns.
If the device I saw – the Z9 Max – was typical of devices we can expect, then the performance and design are well up to snuff, but perhaps some of the software needs tweaking.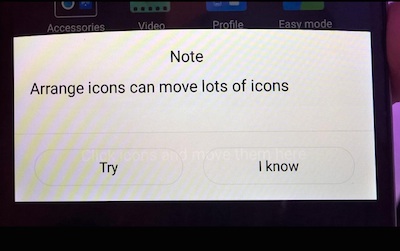 Rather than clicking an OK or Confirm button, there's an "I Know" throughout.
Let's have a closer look. First the official photos, which show you the materials and build quality. The Z9 Max packs an octocore Snapdragon 810, the same as HTC's flagship, a 1080p 5.5inch display and 16MP Sony camera module. This means there isn't significantly anything between Nubia and the pack of Androids and the list of differentiators is also shortening every year. Samsung and Apple use their own chips, both have a touch sensor and Samsung now has wireless charging. That's pretty much it.
The back is glass over metal, something we saw with Huawei's very high quality Ascend P7 case. Huawei spoiled things rather by using its own processors, resulting in sluggish performance at times.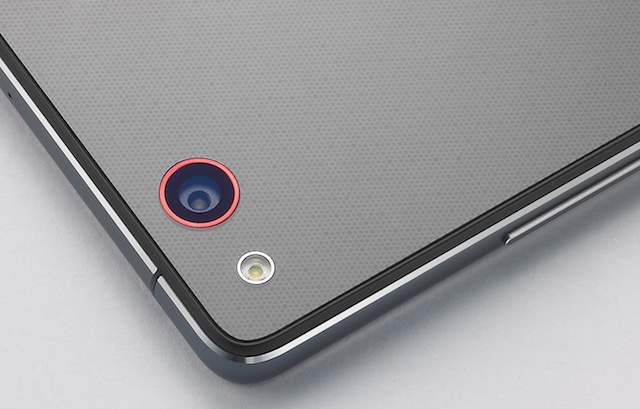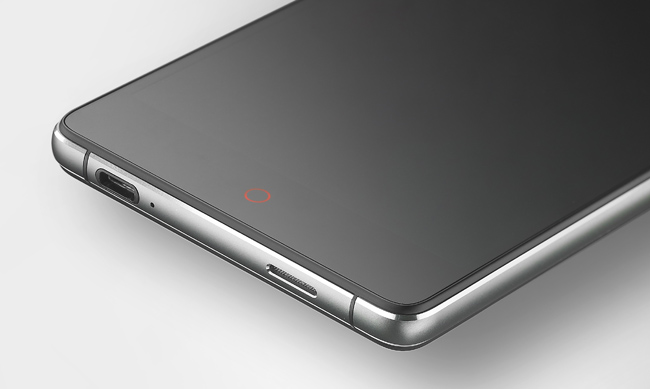 Now let's look at the UI.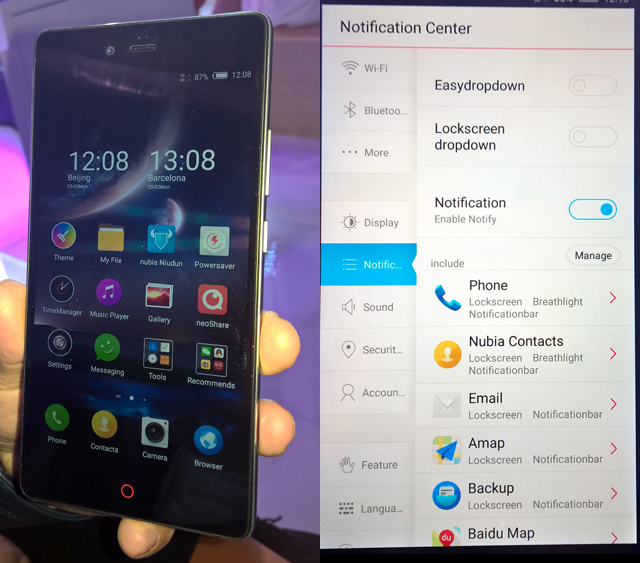 ZTE's Nubia has its own fairly lightweight Android skin, called Nubia UI 2.8. It's tried something a little different with the settings and notifications pull-down, but the need for text labels leaves it looking fairly cramped. What's "Amap?" I guessed it's the map app.