ZTE's stealthy Nubia: China-made Google-free Android mobe
Free-range ninja phone proves compelling but unusual
Google who?
This model – in common with most sold in China – is a Google-free version of Android. Google services have little traction in China and manufacturers aren't scared of Google, so they feel free not to include the binary blob. Nubia beware: Google has long arms.
I had a rummage around the phone. This is what I found.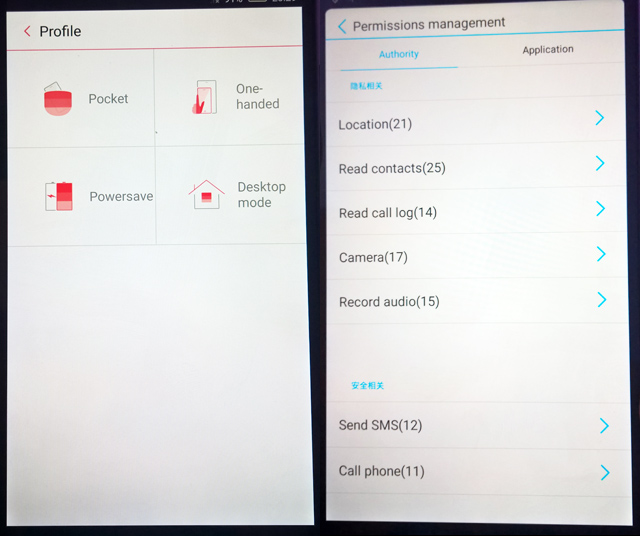 Chinese 'droids come with more "body armour" than your Western version – perhaps reflecting the greater risk from malware. But consumers are sophisticated: they seem keener on monitoring and maintenance tools too.
And as we see here, they want to know what's going on in the phone. I wish Western flagships had permission management like this (above).
Both are consequences of an absence of a marquee app store. No Google or Amazon means increased risk. But it also means more control for the users. Google doesn't really want you turning off the tap of non-stop data flowing to Google. It's why it gives away Android.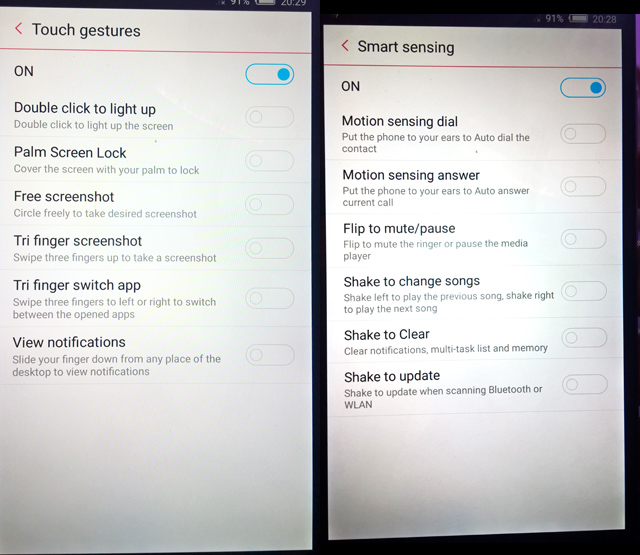 The skin includes some of its own gestures. "Cover palm to lock" looks quite useful.
But the main differentiator is the camera UI. The camera controls bear a strong resemblance to the "orbit" controls found on a Lumia.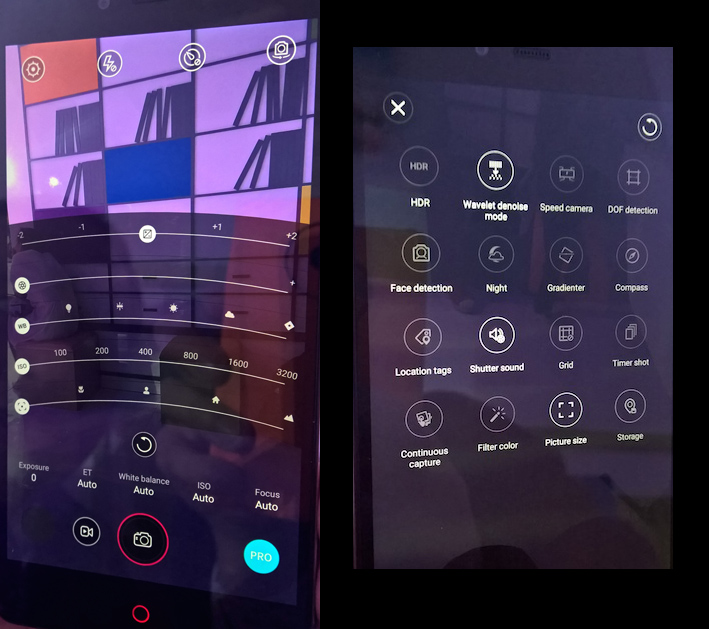 The Nubia camera can produce some interesting effects however. You can lock the light meter, for example. Or do long-exposure astronomy shots. Nubia was so pleased with the results it submitted one example to the Beijing Planetarium.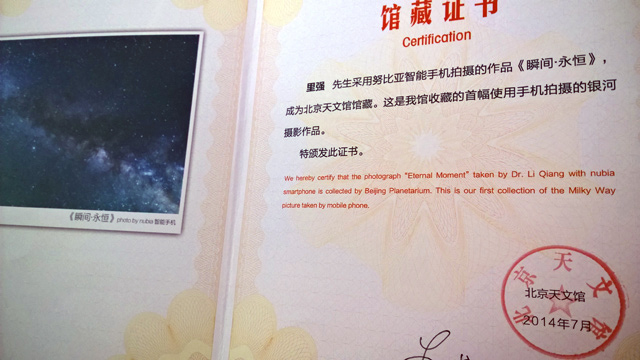 Well done!
Overall though, Nubia needs a little work in the localisation department before it's ready for prime time over here.
We suggested to Felix Fu, Senior Vice President of Nubia, that the Google-free version maybe more popular in Europe than Nubia thinks. We'll see... ®