This article is more than 1 year old
Exercising with chocolate: Festival and tours galore
Gorge your way to fitness this weekend
Chocolate and exercise together, whatever next? Well, for the chocoholics and general lovers of cacao based products, there are various chocolate tours springing up at various locations around the country including Edinburgh, Oxford and one taking place in London this weekend.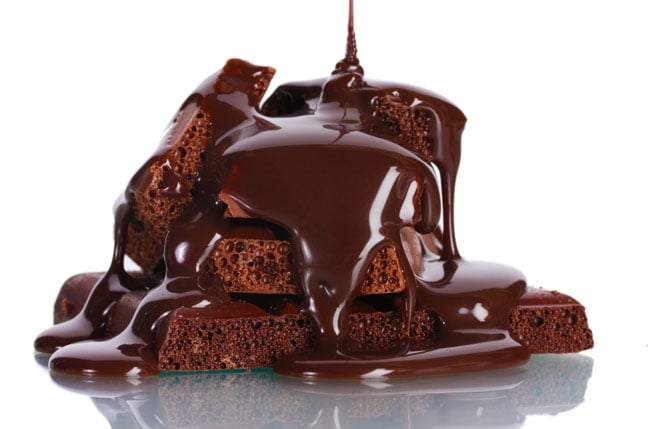 Naughty, but nice … there's a Chocolate Festival in London RIGHT NOW
You are treated to a guided chocolate walk – a bit like a pub crawl – visiting some of the nation's best known choc venues with the added benefit, if that's the right word to use, of burning off all those calories in between.
One of the companies involved, Great British Tours, offers a London tour for a group of up to 20 people that takes two and a half hours to complete. It starts at the excellent Algerian Coffee Store in Old Compton Street, Soho.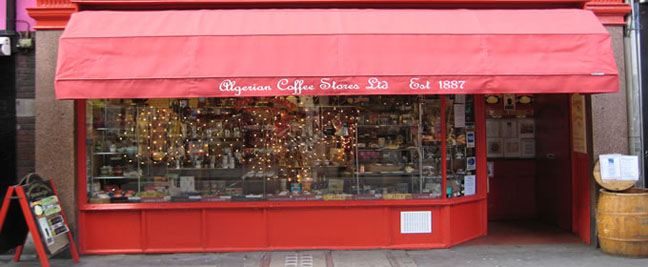 Destination chocolate: Algerian Coffee Store is one of many notable destinations on the Great British tour
The chocoholics eventually wind their way through Mayfair to finish at the East India Company in Conduit Street, stopping off at various venues along the way to do the most important thing – sampling the silky, sticky goods.
Both start and finish points have a long history, the Algerian Coffee Store first opened its doors in 1887; while the East India Company can trace its roots back even further, when it was granted a Royal Charter in 1600 by Queen Elizabeth I.
Fortnum and Masons' chocolate bars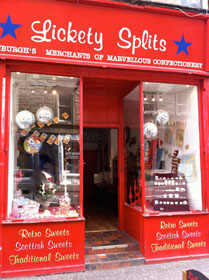 Lickety Splits confectioners, Edinburgh
The tours run on Saturdays and Sundays (12pm and 3pm), regardless of the weather, and cost from £30 per person. More info from Great British Tours.
Another delicious curator of taste, Chocolate Ecstasy Tours, has been offering a variety of choc jaunts in the capital since 2005 and now have trips further afield in Brighton, with another planned for York.
The London tours cost £40 per person and include Mayfair/Soho starting on Saturday at 10am with some weekdays as well – and Chelsea (£45) on Sunday 11.30am (plus weekday options, too).
For those who need serious shots of caffeine with their chocolate, there is the Chocolate and Coffee trek of Notting Hill, which costs £45 and runs on Sundays at 10am.