This article is more than 1 year old
The coming of DAB+: Stereo eluded the radio star
Could the end finally be in sight for first-generation DAB?
Breaking Fad Among my collection of radios, I have a couple of DAB sets, a 1940 Pilot Twin Miracle, a 1950s Ferguson that needs a bit of repair, and a rather long-in-the-tooth Marantz tuner as part of the living room hi-fi. It's a while since I powered up the Pilot, but it still more or less worked, which is not bad going for something that old. And, more to the point, there are still – for now at least – stations that can be picked up by those sets, three-quarters of a century after they were made. I suspect that the serviceable life of my old Acoustic Solutions DAB set will be a little shorter than that.
That news will, I imagine, be greeted with delight by some. But lest you become too enthusiastic, there aren't any plans to phase DAB out just yet. Ofcom has in fact just awarded a second national digital radio multiplex to a consortium called Sound Digital, which is made up of Arqiva, Bauer Media and UTV Media. The existing commercial DAB mux is full and the plan from Sound Digital will see around fifteen stations carried on a new one. Some of those will, in fact, be transfers from the first mux, which should ease the pressure somewhat.

The new DAB multiplex has been awarded to Sound Digital
What's particularly interesting, however, is that one of the channel slots on the mux is earmarked for a DAB+ service. For those who are new to the whole thing, DAB+ is an upgrade to the original DAB specs, which uses a more advanced audio codec plus better error correction. It is, in theory, around three times as efficient as the DAB that we're used to. That means better quality sound – and hopefully fewer mono stations – without the undersea gargling noises that some listeners are plagued by.
Making the move
The technology behind DAB means that it's possible to mix DAB and DAB+ services on the same multiplex – a set that doesn't understand the newer stuff will just ignore it. In that regard, this is slightly different to the need to have a separate mux for DVB-T2. But there are perhaps some useful analogies there. Not least that, in launching a DAB+ service, the intention is that it will encourage people to move to compatible sets. Just as the extra HD channels on Freeview are intended to encourage take-up of kit that has T2 and H.264, eventually allowing the DVB-T and MPEG2 muxes to be converted or switched off in the name of efficiency.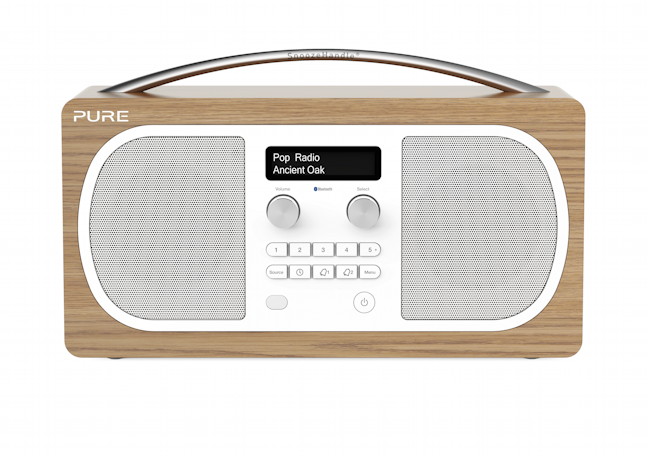 A new radio will give you DAB+ – but is there enough content to make the upgrade worthwhile?
And yet. Freeview gained several HD channels, and though there still aren't many, there are perhaps enough for a reasonable number of people to think it's worth buying an HD box rather than an SD only one. Take a look at the proposals for the new digital radio mux, however. There were only two bidders, and Sound Digital will be providing just one DAB+ station – the content of which has not yet been decided. Strikingly, the proposal shows it as a 32kbps stream in mono. Given the efficiency of the AAC audio codec, that's going to sound OK, but mono? Really? As a way to showcase a brand new technology?
The losing bid had three slots for DAB+, each of which was planned to be in stereo at 48kbps, but while that's an improvement, I can't help thinking that it's still not going to give people a compelling reason to replace an old DAB set.
Good radio's like an old friend – would DAB+ be better for local services?