Moving on up
Of course, we don't yet know what programming the DAB+ channel on the new mux will carry. It may indeed be so compelling that owners of older sets will be motivated to replace them – unless they can just listen to the same station in a different way, like online or via TV. So, while it's great news that DAB+ is finally coming to the UK, I can't help thinking that it's too little, too late. Without a bold shift of more stations to DAB+, it's never going to gain much traction. Existing channels will likely be too scared of losing customers to switch. And so digital radio will continue for many channels as it is today: overwhelmingly mono and sometimes a bit too glitchy.
It's impossible to accurately predict the future, and of course some people probably won't care that their new stations are still only mono. But there's a part of me that thinks DAB in the UK has been a wasted opportunity. It's likely to be quite a few years yet before I have to retire my first DAB radio because there are no compatible stations. But when that happens, I bet that old Pilot Twin Miracle will still pick something up. ®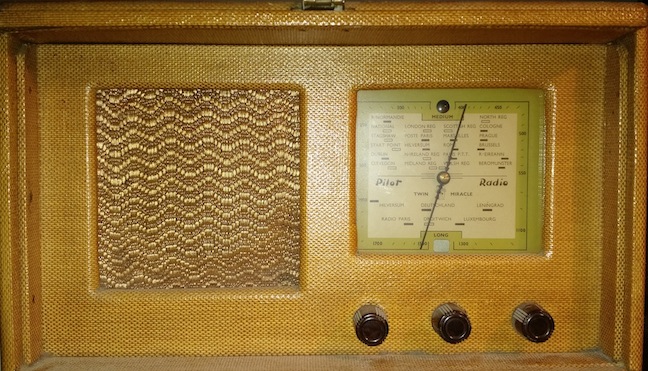 Pilot of the airwaves: Still useful after 75 years
Bootnote
Last month, I was talking about LED lightbulbs – and not just the sort that you can control with an app. Philips has just announced a new addition to the Hue range, called the Hue Go. Sounds like a decent sort of chap, doesn't it? Hugo is designed to be portable and will run for up to three hours away from the power supply. You can now – yes, only now – "experience the light that you want, wherever you want as you move around your house and garden." Designed like an award-winning glowing bowl you can, according to the press photos, gaze adoringly at it while you sleep, help re-align your chakra, and liven up chats with your BFF.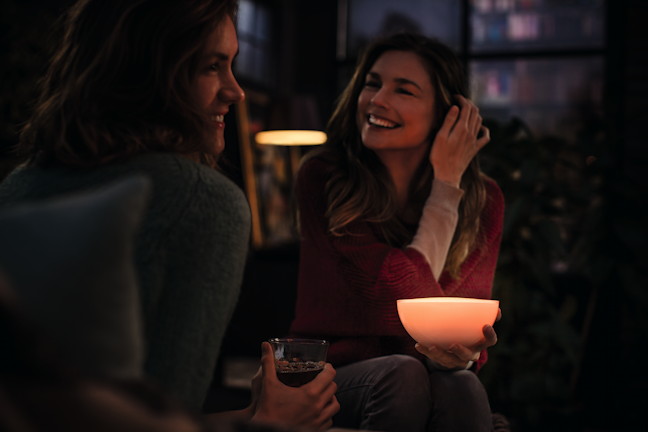 Philips new Hue Go will set the perfect mood for a chat with your BFF
In case you don't have a smart device with you while you're admiring Hugo over a bottle of chardonnay in the garden, there's a control button that allows you to select from some built-in effects. And, as with other Hue products, you can of course arrange for things like colour changes when you receive an email notification, which will be a perfect way to ruin that bottle, I should imagine.
Available this month for £79.99, from stores including John Lewis and Amazon. You can also buy 4,500 tealights from IKEA for a little less than that. If you restrict yourself to a mere 4,000, you'd have enough change for a slap-up meatball dinner, too. Decisions, decisions...