This article is more than 1 year old
ESA reveals Rosetta's snaps of MARS and EARTH
This was the outward journey of the starship Rosetta ...
The European Space Agency (ESA) has released a trove of images captured by the Rosetta probe during its journey to Comet 67P/ Churyumov-Gerasimenko.
Rosetta launched in 2004 but dipped into Earth's gravity well three times, and Mars' once, to conduct "gravity assist manoeuvres" designed to speed it on its way to 67P. During those planetary encounters, and flybys of asteroids 2867 Steins and 21 Lutetia, the craft's NAVCAM was turned on and images recorded.
NAVCAM's a bit of a blunt instrument: resolution is 1024 x 1024 and field of view is five degrees. Rosetta's Optical, Spectroscopic, and Infrared Remote Imaging System (OSIRIS) is the craft's tool for capturing better images.
The ESA's now made plenty of those snaps available for anyone to access, here.
The images are provided in "raw and unprocessed form" as either PNG, FITS or PDS files.
Even in the raw, the images are impressive. Here's one of Mars captured on February 24th, 2007.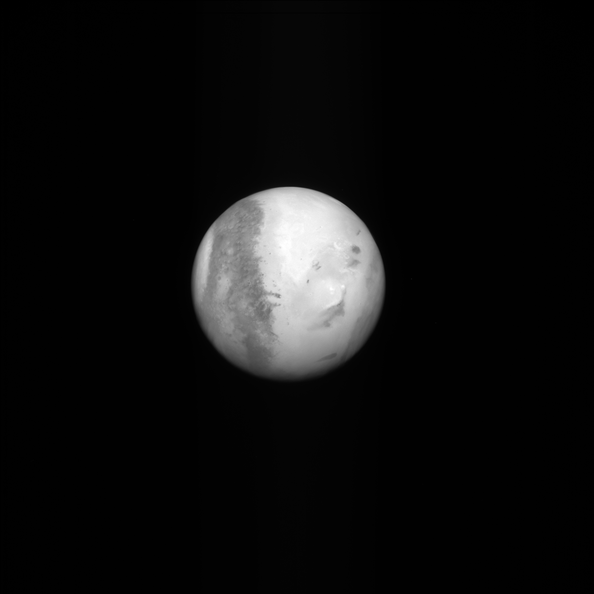 Mars as seen by Rosetta in 2007
Image: ESA/Rosetta/NAVCAM – CC BY-SA IGO 3.0
Here's another, of Earth, captured on March 5th, 2005, during Rosetta's first swing past its home planet.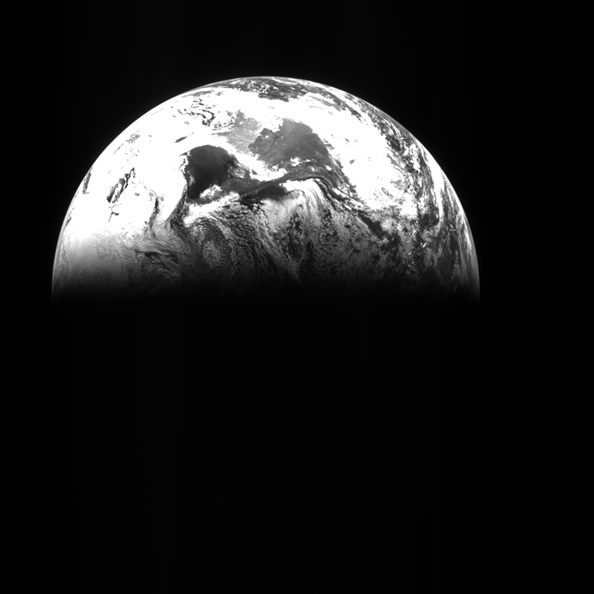 Rosetta's view of Earth on March 5th, 2005
Image: ESA/Rosetta/NAVCAM – CC BY-SA IGO 3.0
There's plenty more of this kind of thing to come, because the ESA has announced it will henceforth make monthly image dumps to put the whole NVCAM record in the public domain. And by public domain we mean available under the Creative Commons Attribution-ShareAlike 3.0 IGO licence which requires no more than the inclusion of the credits we've used above before you can use the pics yourself. ®