This article is more than 1 year old
Project Spartan: We get our claws on Microsoft's browser for Windows 10
Cortana integration looks good but it's still rough and ready
First look Microsoft has released the first public preview build of Windows 10 to include Project Spartan, its new web browser.
Is Project Spartan really new? The browser engine, called EdgeHTML, is a fork of the Internet Explorer (IE) web engine, called Trident, though with a key difference: EdgeHTML has no compatibility modes and will simply render the latest web standards Microsoft is able to deliver.
The user interface is new but is really the successor to "Modern IE", the Windows 8 web browser that runs in the don't-call-it-Metro environment.
Users will perceive Project Spartan as new though, since it will be the default browser in Windows 10 and like other Metro apps now runs in a window, integrating with the Windows desktop.
As in Windows 8, there will be two web browsers in Windows 10, but they are more clearly distinguished. Project Spartan is the one you are meant to use, while IE continues for compatibility with existing applications or web sites that do not play nicely with the new browser.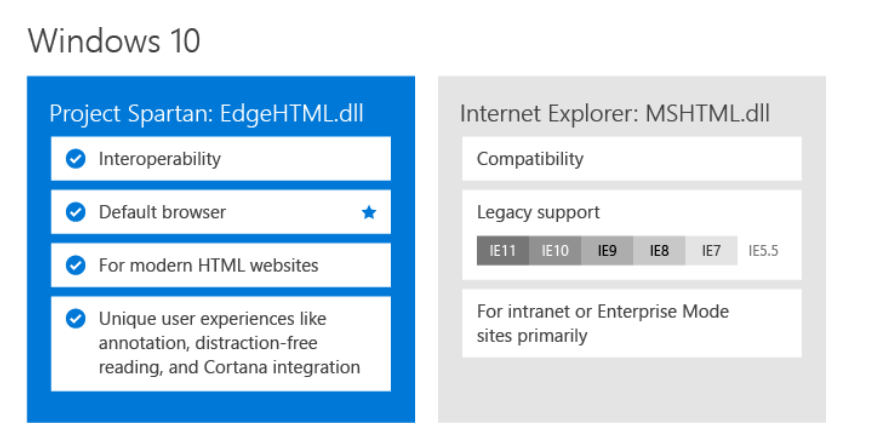 Microsoft's browser plans for Windows 10
Microsoft originally planned for IE to host both the EdgeHTML and the Trident web engines, but last week announced that IE will be solely Trident-based, to avoid confusion.
Be in no doubt then: IE is now clearly marked as legacy and Project Spartan is the new Windows web browser.
The first encounter with Project Spartan in build 10049 is underwhelming. It has a plain, slightly unfinished look and appears by default in a small window with barely visible scroll bars. Another problem is that the UI sometimes becomes unresponsive. Microsoft has more to do on fit and finish.
Project Spartan has several party tricks though. One is a full-screen view that hides the Windows taskbar, accessed by selecting Zoom from a drop-down menu on the right.
This is a remnant of one of the big ideas in Windows 8: the immersive UI, where you can view content without the distraction of on-screen furniture.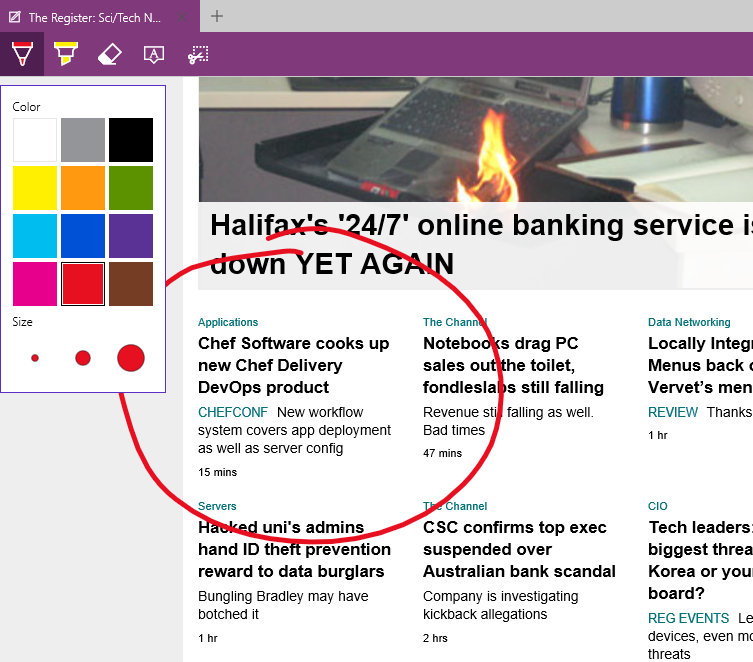 Annotation in Project Spartan
Another new feature is annotation. Tap a pen icon, and a toolbar appears where you can select a pen and colour, scribble over a web page, and share your handiwork as a bitmap via email or appropriate apps such as Flipboard. It is fun to try but hardly a killer feature.
Third is Cortana integration, sadly absent for UK users. Cortana is Microsoft's digital assistant, controllable via speech or text input, whose secret sauce is the ability to customise information based on data gathered about your interests.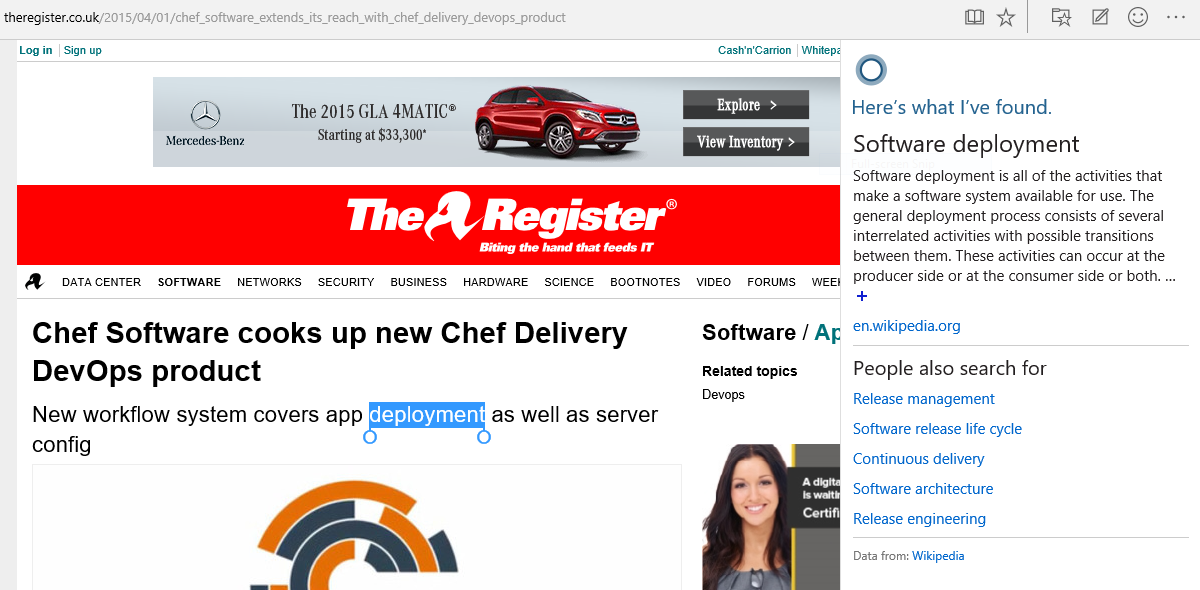 Cortana in Project Spartan
Cortana can appear as a sidebar in Project Spartan, and show a notification when she has more data about the current web page, such as maps and user reviews for the restaurant site you are browsing.
You can also select a word on a web page and choose Ask Cortana from a right-click menu. Cortana will take appropriate action, such as defining a word or performing a search.