This article is more than 1 year old
Playing by stealth: Twelve gaming headsets to plonk on your noggin
Keep the kids - and neighbours - happy this Easter
Product roundup After receiving an email with the recommended specs needed to run Witcher 3, I reckoned that if I'm going to have to update my graphics card, then I might as well update my headset too. Experiencing immersive surround sound and can make a huge difference to enjoying high-intensity games where split-second decision-making means getting eaten by a Griffin or not. Hearing a shuffling Xenomorph round the corner before I get a visual on it and the chance to hide in a cupboard could be the difference between life and death.
To make this possible without annoying the neighbours, we've a dozen gaming headsets to put through their paces with the following work-out. Games: This War of Mine (PC), Darkest Dungeon (PC), Alien: Isolation (PS4) and Total War: Attila (PC). Movies and TV: Fury (for loud guns and grinding gears) and Archer for the best voice acting around. Music: Lipstick Homicide and Muncie Girls.
Creative Sound Blaster Evo Wireless

I'll admit I'm rather partial to Creative gear and the Evo wireless headphones are no exception. USB and audio cables match the headphones in an eye-bleedingly vibrant kick-ass red. Extremely comfortable, these headphones don't pinch or squish. Even though these are on ear rather than over ear they managed to isolate sound very well.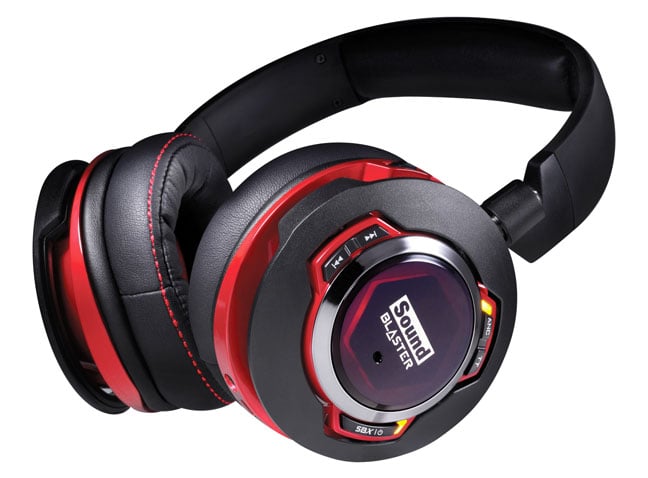 The pair of 40mm drivers deliver remarkably balanced sound even during the rustle of troops in Total War: Attila. The battery life is very long: over ten hours at comfortable volume. If there is anything to grumble about, it's the build quality that relies too heavily on plastic.
Still, the mic is probably the best I came across during this round-up – it is pin-drop clear and when chatting online, even my sis in Vancouver commented on the reception sounding focused and clear. Well done, Creative.
Price
£150
Compatibility
PC, PS4, Wireless
More info
Creative
Kingston HyperX Cloud II

The HyperX Cloud II is all about bang-for-your-buck, with a host of added extras, such as replaceable velveteen ear cushions and a carry case. It all comes for a decent enough price, but does the sound quality add up?
Building on its predecessor by providing sharp-as-nails audio quality and 7.1-surround sound from 53mm drivers, the HyperX Cloud II headset is a well-rounded package. Having both a 3.5mm jack and the USB connector is useful, because it helps to extend the reach of the headset (quite short without it) and means I can use it with a bunch of different kit. The bass response is impressive, the midrange detailed, and treble response is top-notch. For beats on the go, I guarantee these will outperform your Dre's.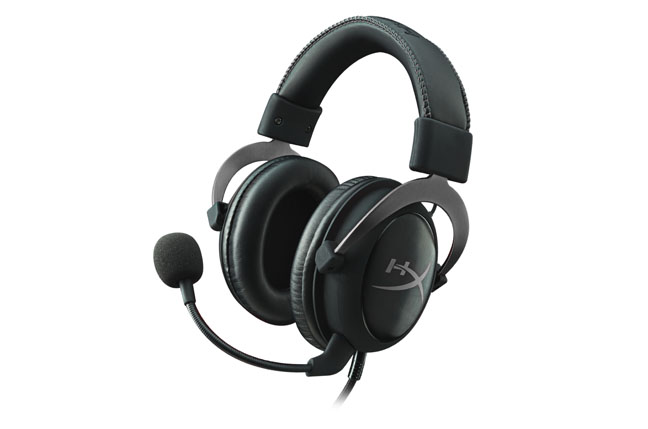 Be warned though, there's no noise cancelling, so background noise may intrude. The microphone is detachable, so can be tucked away when out and about and there's even a cute socket cover provided – well done Kingston for attention to detail. These cans stay on the head, feeling very secure and are nice and comfortable. It's a shame that I just can't abide the way they look. Time for Kingston to hire Steelseries designers, methinks.
Price
£75
Compatibility
PC, PS4, Wired
More info
Kingston