This article is more than 1 year old
Playing by stealth: Twelve gaming headsets to plonk on your noggin
Keep the kids - and neighbours - happy this Easter
Logitech G430

The G430's 40mm drivers sound clear as a bell with 7.1 audio enabled in foraging games such as This War of Mine: just make sure it's turned on from the Logitech software to hear every rat scurry for cover. The headphones also sounded flawless on my PS4 playing Alien: Isolation where they really seemed to bring out the ambient sounds you might hear on a spaceship.
The G430's software comes with an simple-to-use equaliser, but adding my preferred level of bass I noticed a lack of clarity. The cups are cloth covered, which I prefer to PVC or washable, though I worry the bright colour might fade.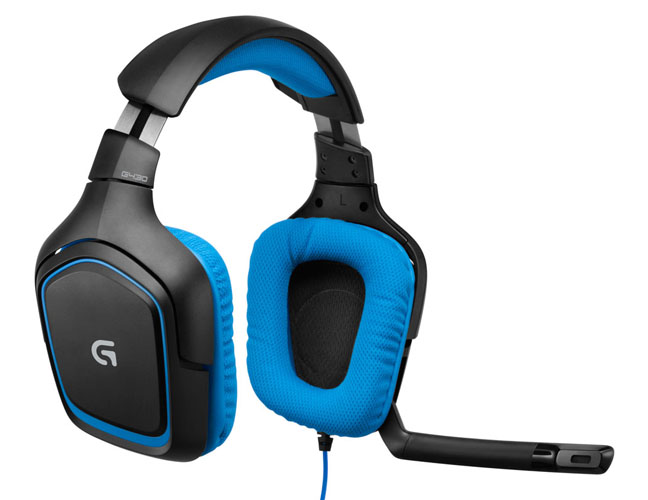 Naturally noise cancelling, the G430's isolated my ears completely. Logitech has managed an impressively lightweight design, with a durable headband featuring a metal strip to reinforce it. Cloth-covered wires help minimise tangles better than the cheaper plastic covered wires, and the on-cable controls are a reminder that Logitech doesn't skimp on useful extras.
Price
£70
Compatibility
PC, PS4, Wired
More info
Logitech
Mad Catz FREQ 7

Yay, for headsets that come with stands – it stops me hanging my headphones over the top of my screen. But this is not the only great thing about this headset. With a design aesthetic straight out of Transformers, these 50mm beasts pack an aural punch any Dinobot would be proud of.
The choice of USB or 3.5mm jack gives me the option of sporting these on the next train to New Cross if I should so wish. The super-simple downloadable software boosts me to 7.1, but the lack of a more complex equaliser might upset some techheads.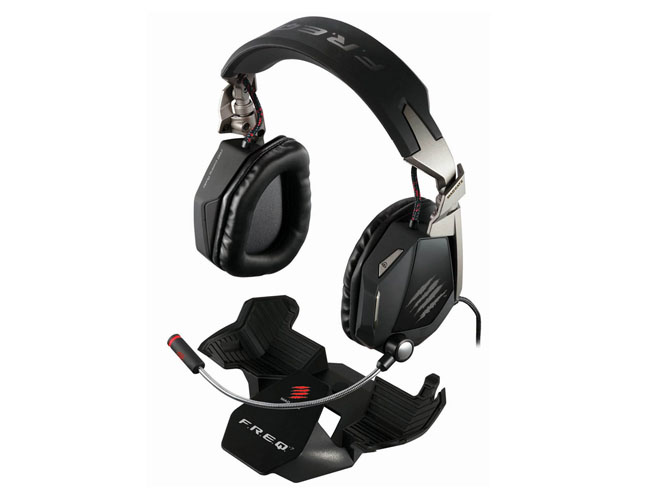 My only grumbles would be the lagging volume control and the fact that I can't retract the mic – I have to remove it completely when I want rid of it. But clean, incisive mic pick-up and impressive noise cancellation make this headset Optimus Prime.
Price
£100
Compatibility
PC, Wired
More info
Mad Catz