This article is more than 1 year old
Playing by stealth: Twelve gaming headsets to plonk on your noggin
Keep the kids - and neighbours - happy this Easter
Roccat Kave XTD 5.1 Digital

The Kave XTD looks stunning and sleek (blue and black, just like that dress), with a super-crisp and immersive gaming soundscape. The desktop controller with built in 5.1 USB soundcard makes this headset the least portable of the bunch, but fortunately that's not the selling point here.
The Kave XTD has outstanding depth of sound and even the subtlest whisper or sob in This War of Mine is picked up by the three drivers sitting in each ear cup – two 40mm and one 30mm vibration unit per side. The Roccat Smart link Bluetooth connectivity is useful for some smartphone chatcore during gameplay.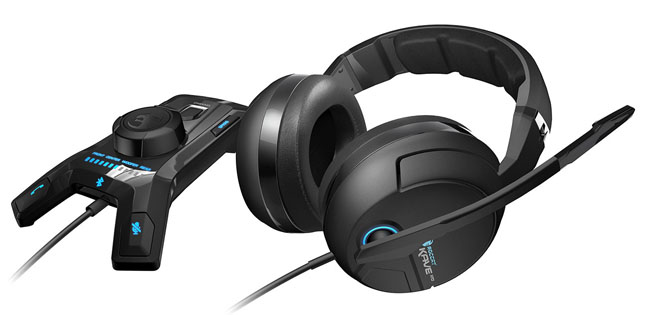 This headset is exceptionally lightweight and stands out from the crowd as comfy too. The Kave is a suitable for gamers who value positional audio, but these cans aren't cheap and at this price it also would have been nice to get a stand, like the one the lower-cost Mad Catz headset offers. Download the software to impress your friends with a duck voice to go with your duck face.
Price
£135
Compatibility
PC, Wired
More info
Roccat
Sennheiser G4me Zero

The Sennheiser G4me Zero is at least twice the price of most of the headsets reviewed here. But we're dealing with a company that's been making headphones for 70 years, so unsurprisingly they ooze premium build quality and audio clarity, despite there being cheaper and more sophisticated alternatives in this round-up.
Even so, if you're willing to splash out, the Sennheiser G4me Zero is extremely light and comfortable to wear and although Sennheiser appears shy about specifying the driver size, they are likely to be 38mm. For some, the lack of surround sound, mix options and digital signal processing might be enough to make them walk on by and it would be nice to see an update soon. However, purists with music in mind are likely to be extremely satisfied.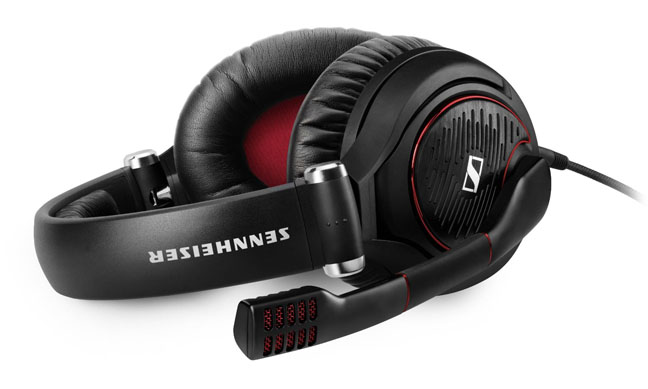 The large noise-cancelling mic has a tilt-up mute arrangement, which reminds me of the Sharkoon. Game audio has real clarity and depth and is complemented by the super-responsive mic and volume control. This is the one gaming headset reviewed where I would have liked more bass, especially when listening to music and movies. And why no PS4 support?
Price
£200
Compatibility
PC, Wired
More info
Sennheiser