Review When Eyefi launched its first wireless-enabled SD cards nearly 10 years ago, they had the promise to free photographers from the grind of having to repeatedly take the card out of their camera and insert it into their computer to transfer images. Eyefi meant that, for the first time, images captured could be instantly sent to any computer on the same Wi-Fi network. For the studio-based photographer, this looked like being a major time-saver.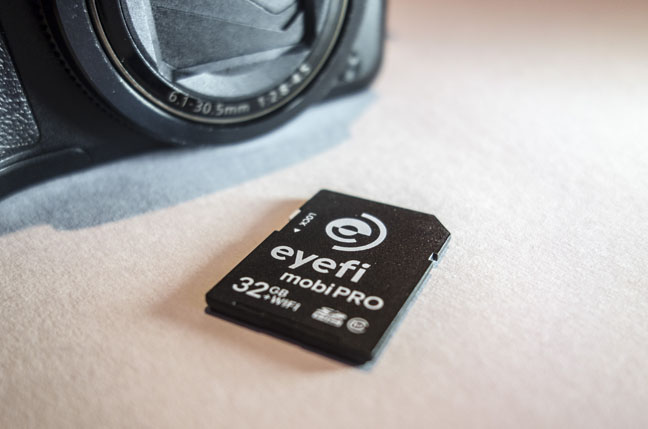 'Look ma, no hands' Eyefi's Mobi Pro wireless SD card
Except for one serious drawback. Eyefi cards, in common with other Wi-Fi SD cards, could only handle JPEG images. For any serious photographer this was a deal breaker: the inability to transfer RAW images made the cards effectively useless.
Now, ten years on, the Eyefi Mobi Pro has finally redressed that imbalance with the ability to transfer full RAW files directly to the computer. Naturally, there have had to be some modifications, since RAW files are around 10 times the size of JPEGs.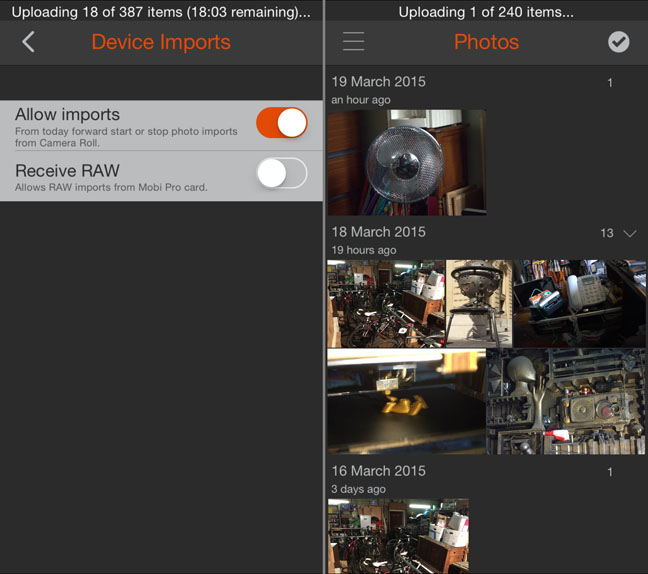 The mobile app allows you to choose whether to receive just low res JPEG images on your phone or tablet, or full RAW files (left). Captured images can be viewed either on the mobile app or on the Eyefi Cloud site (right)
In consequence, the Mobi Pro is offered in just one size of 32GB, to cater for the greatly increased storage demands. As well as RAW files, the card is now able to transfer video files wirelessly to your computer.
The increased file size means that images take longer to transfer; but at around 30 seconds from start to finish, it's not a significant wait. Since shooting multiple images would entail a lengthy backlog, especially if your camera has a burst mode, you can now opt to transfer not all the images shot, but only those marked as "protected". It's a slightly clumsy process that has to be carried out on the camera separately to shooting, which loses the instant quality of the transfers – but it's a useful optional step.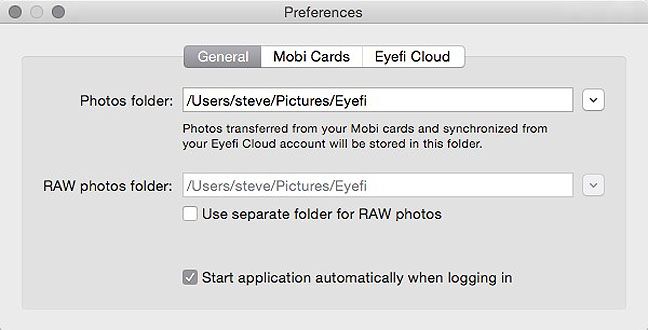 The Mobi Pro desktop app has only the most basic set of controls, with no browser in which to preview or manage downloaded images – that's all handled on the cloud
Getting the Mobi Pro card up and running is straightforward: you first install the desktop software, insert the card into your camera and switch it on. You then type in the serial number of the card – helpfully printed in large text on an accompanying credit card-sized insert, to save you having to squint at tiny text on the SD card itself. The software will then search for the card on your Wi-Fi network, and pairing is then complete. Thereafter, any images captured will automatically appear in your chosen folder on your computer.