This article is more than 1 year old
Volvo V60 Polestar: Speak softly, carry a big stick, dress like a Smurf
If fast shooting brakes are cool, this is from planet Hoth
Vulture at the Wheel If it weren't for the colour it would be something of a Q-car – a pragmatic small estate with lots of toys and a badge that says "I like quality, but I don't want a German car". But the colour, best described by Sniffpetrol as "Smurf Blue", is the giveaway. Volvo call it "Rebel Blue" and my son thinks it's Manga Blue, but I think Sniff sums it up best.
This is a Polestar. You can stop sniggering, as it's nothing to do with the kind of clubs frequented by stag dos and everything to do with performance. Polestar is Volvo's equivalent of Nismo, M-power or Abarth. The little blue badges – and they are everywhere on this car – are the indication that under the bonnet is a turbocharged straight six putting out 345bhp.
Volvo has had fast load-luggers before, having campaigned the 850 T5 in the British Touring Car Championship – famously with a toy Labrador in the back. But this is the first car you can buy with proper Polestar spec – and they will be rare. At £50,000 it's far from mainstream and Volvo are only bringing 125 to the UK.
Power is nothing without control, of course, and that comes in the form of a six-speed geartronic automatic gearbox with paddle shift and Haldex 4WD. Putting the power through 20-inch, low-profile Michelin Pilot Super Sports. The Öhlins dampers use a patented technology for body and individual wheel control over a mixture of surfaces.
Thanks to 500Nm of torque to fight the 1834kg kerb weight, the engine will propel the Polestar from 0 to 62 mph in 4.9 seconds, which is very un-Volvo. It also sounds very un-Volvo. In most cars, when you put them into sport mode there is a gentle, polite change in attitude.
When you knock the auto lever to the left in the Volvo it drops a gear, an "S" slides on to the dash and it hunkers down like it's just tightened its shoelaces for a sprint. And it roars. A deep, splendid, raspy roar.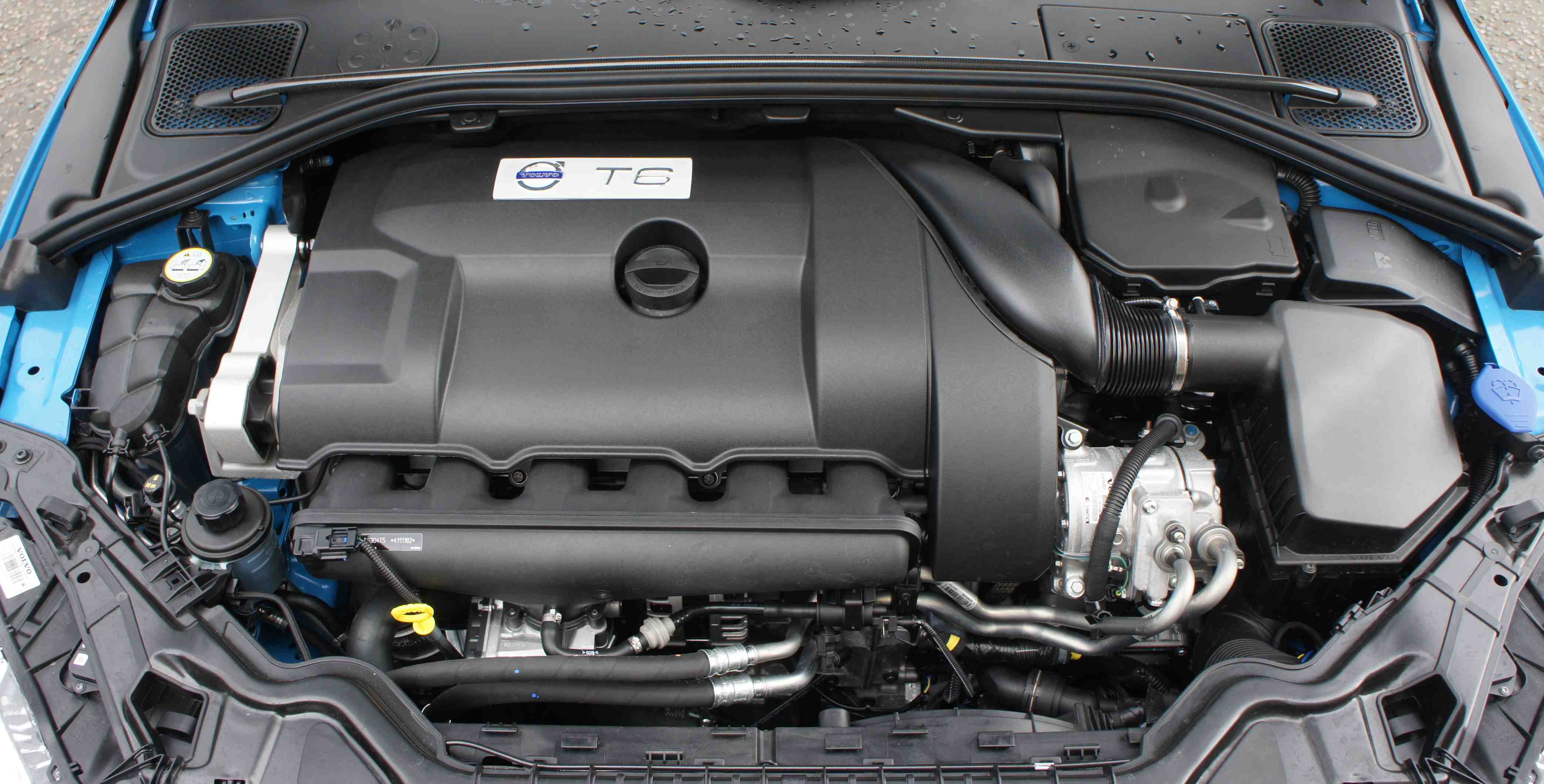 345bhp means the Labrador will never be late for a vet appointment again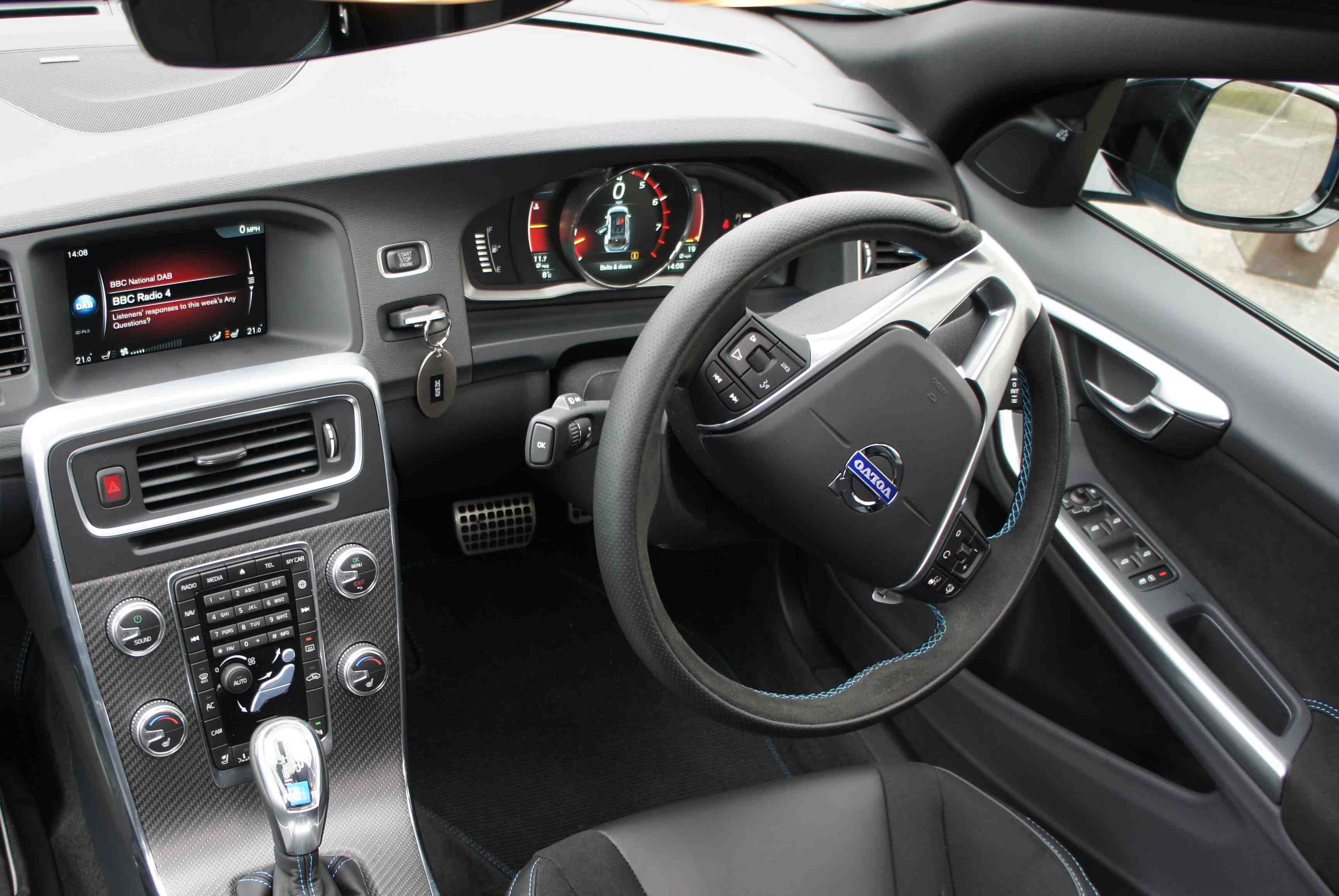 The V60 Polestar cabin: a very enjoyable place to be
The chassis, suspension and those tyres keep it all very much in control. There is a touch of understeer, but you need to really be pushing hard for it to feel anything other than reassuring.
The star quality award goes to the Brembo brakes, which haul off speed with control and decorum.
Less impressive is the gearbox, which is a little less sports car than the rest of the drivetrain. Even the blingy shift lever feels at odds with the propriety of the rest of the car.