This article is more than 1 year old
Screw YOU, Apple – Netflix teases world+dog with its own 'coming soon' SMARTWATCH
It's literally all in the wrist
Video Netflix says it has a smartwatch "coming soon."
Kind of.
The streaming vid titan today released the video below to illustrate its concept for a smartwatch.
Spoiler alert: the company may not be entirely serious, as the video features a wrist-mounted smartphone with what looks to be about a five-inch screen. The "watch" is used in all sorts of inconvenient scenarios, such as the urinal incident depicted above.
But we're sure the Netflix Smartwatch PLUS, depicted below, is the real deal.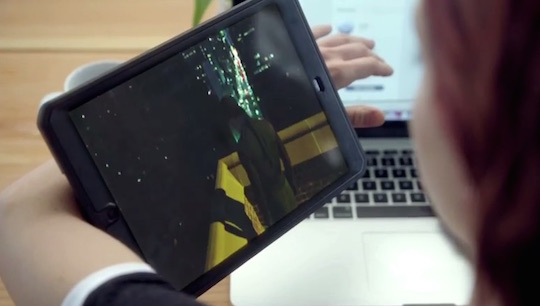 The Netflix Watch PLUS
Let's roll tape so you can make up your own mind.
LOL! Netflix just so owned Apple. Either that or we can expect a range of Netflix phone-and-phondleslab holders to emerge any day now. The company has already announced Netflix Recommended TVs. What's stopping it from getting into wearables, too? ®