This article is more than 1 year old
Iridium sat comms module comp goes completely TITSUP
Smutronym tomfoolery in bid for RockBLOCK kit
Competition Inventive readers still have until 5pm UK time on Friday to brew up a suitably inspired acronym/backronym for our forthcoming final Low Orbit Helium Assisted Navigator (LOHAN) test flight, and the best suggestion will earn its creator a spanking-new RockBLOCK Mk2 Iridium satellite comms unit, courtesy of our mates at Rock Seven.
As is the local custom, the challenge has so far attracted an unhealthy number of smutronyms, many of which would be unsuitable for publication were El Reg a family periodical aimed at the good burghers of Middle England, or indeed Middle America.
It isn't, so what about "Total Integration Test of System Uninterruptable Power", "Final Assessment of Radios and Telemetry Prior to Awesome Near Terrestrial Spaceflight", or indeed "Complete Onboard Component Knowledge Testing Endeavour And Survivability Experiment"?
Hmmmmm. One effort which does actually tickle our fancy is the topical "Final Use of Complicated Keywords before Flying an Awsome Airplane", or "FUCKFAA". We thank contributor Knewbie for nicely summing up many people's feelings towards the US's bureaucratic force of darkness.
While we wait for final approval for the Vulture 2 to get off the ground, our allies at Edge Research Laboratory are prepping the aforementioned test flight, which will put the spaceplane's avionics, batteries and 900MHz ultra long range radio rigs through their paces one more time.
So, it's your last chance for LOHAN acronym glory, and you can throw your suggestion into the mix either as a comment to this piece or via email.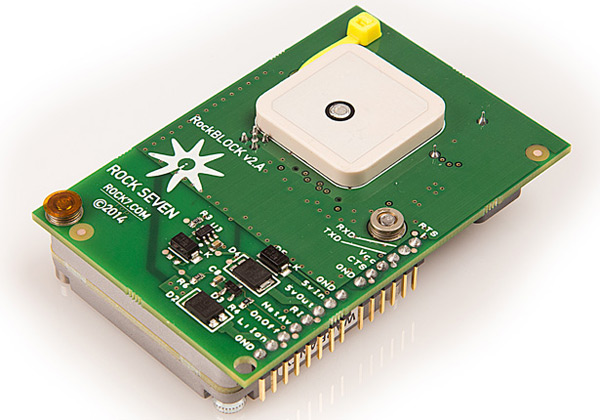 Next week, we'll compile a shortlist of the best entries and put them to the usual public vote. The winner will walk away with either the RockBLOCK Mk2 - with either the built-in antenna (seen above) or SMA connector to hook up their own external antenna - or the RockBLOCK+, in an IP68 enclosure. ®
---
---
More from the lovely LOHAN: