Taking charge
A few of the more gimmicky features such as 4K Video (capped to five minutes at a time, to avoid a Singularity event), slow motion video, and object tracking are all present. But I found more utility in the S6's rapid shot-to-shot time, and a very well implemented HDR. It's invoked when needed, with pretty good judgement.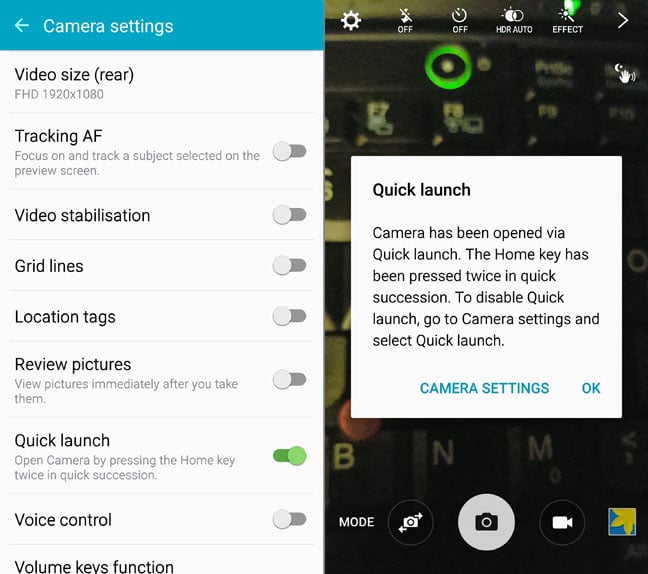 Camera settings and quick launch option
As with its predecessor there's a touch sensor for unlocking the device, which I found now works very well indeed, and is a huge convenience. I'm not sure why these can't yet store more than one print, though. The speaker is nice and loud but suffers from the same problem as any mono speaker phone (it's identical to the iPhone 6's speaker), in that it's too easily covered up by a thumb or finger.
Performance is largely a non-issue these days, but the eight-core Samsung Exynos 7420 is surprisingly not the fastest we've seen – the HTC One M9 takes the cake there by quite some margin. More of a concern was the potential impact of Quad HD on performance. In real life, though, the next generation silicon comes through.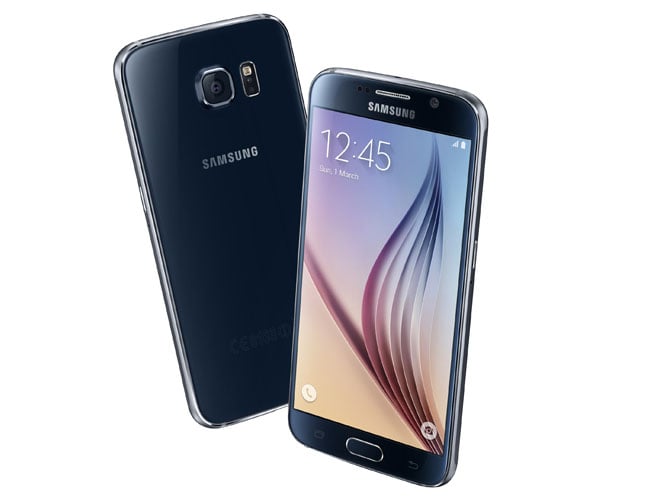 Looks pretty but wait till you get your fingerprints all over it
The Galaxy compares well on active power consumption compared to the bigger display of the iPhone 6 Plus. And I saw none of the alarming power depletion in the Snapdragon 810-powered HTC One M9. No, you're not going to get more than a day from a full charge, typically, but there isn't a big difference from last year.
The inclusion of both wireless charging and rapid charging (to 50 per cent in half an hour) make a huge practical difference. Just leave the phone on a charging plate for a slow top-up – they're not much more than a tenner these days, which his a fraction of the cost of the TCO of the phone – or go for a quick blast from a rapid charger.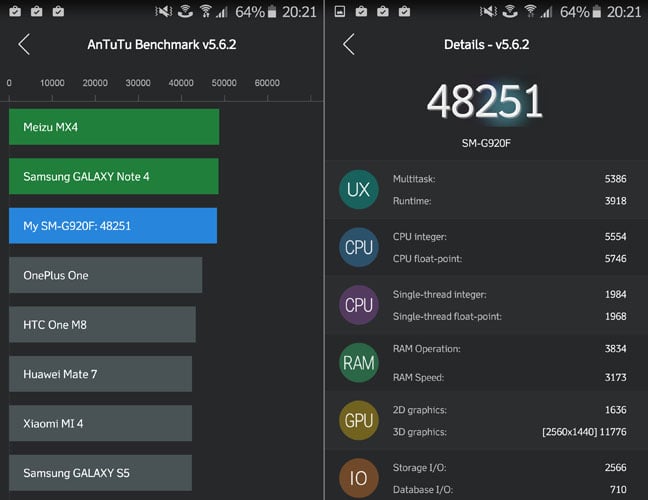 AnTuTu benchmarks show a respectable rather than remarkable ranking
The S6 features another useful showstopper – it supports native IMS Wi-Fi calling when you have no network signal, without having to use any other OTT app. It works for texting too, using the same SMS app you use for texts. This will become a fairly standard feature shortly, as more networks support it, but right now it's exclusive to EE in the UK and only works on a couple of models. iPhones won't get it until the iOS 8.3 upgrade later this year.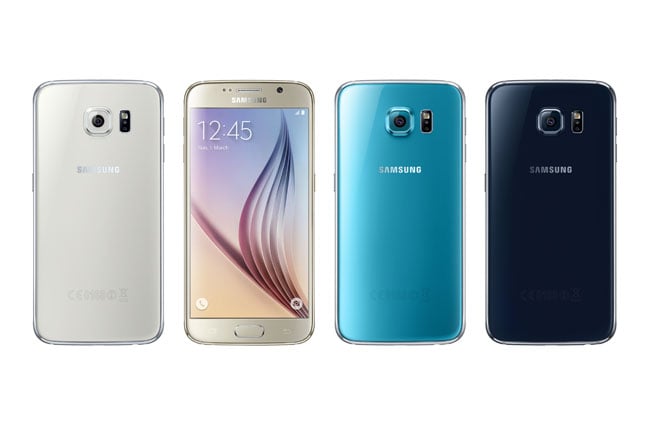 No storage expansion nor a removable battery but a superb display and a decent camera
The Reg Verdict
Samsung has pulled its act together impressively with the Galaxy S6, and pulls clear from the chasing pack of (profitless) Android manufacturers. Only the absence of expandable microSD storage and the seriously iffy reception spoil the story. The market has clearly signalled, at this end of the price range, that many buyers don't regard the omission of a flash slot as a deal-breaker if the overall package is attractive. Not getting your 4G when you've paid for 4G is another story.
However it's 2015, and flagships increasingly look like a vanity exercise. Samsung and Apple would love you to think they're competing with each other, and to some extent they are. But they're really competing with SIM-only, with people picking phones that are half the price of the latest and greatest, and that are almost as good. Maybe they don't do 4K or slow-mo video, or lack a touch sensor. But is a £600 really £300 better than a SIM-free competitor? Today, even £200 buys you a lot of phone. ®

Steely wonder? It's blind to 4G and needs armour: Samsung Galaxy S6
Samsung's flagship Android Lollipop smartphone with 5.1-inch 2560 x 1440 display, eight-core Samsung Exynos 7420 processor, 3GB of RAM, 32GB internal storage, 16MP camera and wireless charging
Price:
£600 (32GB), £660 (64GB), TBC (128GB) RRP