This article is more than 1 year old
Eyes on the prize: Ten 23-24-inch monitors for under £150
Ideal for a second display or something for the Steam box
BenQ GL2450

The 23-inch GL2450 TN panel offers a few features that are missing from the majority of displays at this price point. Most useful of these is the ability to rotate the screen 90 degrees to portrait mode, which can be invaluable when using it as a secondary monitor as a way to read long web pages or screeds of code, for example.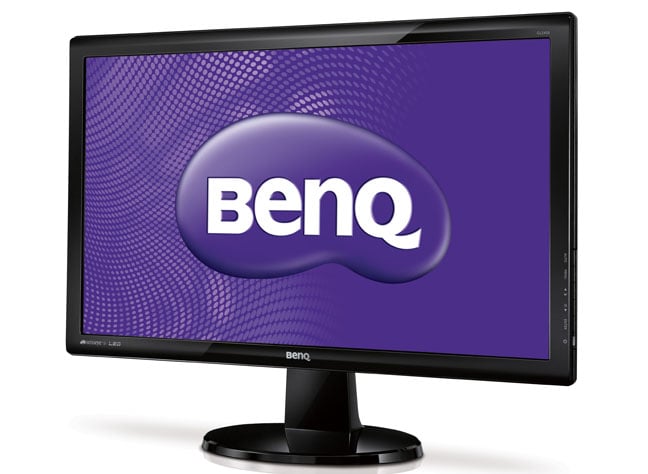 You also get clearly-labelled buttons to control the OSD conveniently placed at the side, rather than underneath, making them easier to reach. Navigating the menu itself takes a bit of getting used to, but it's loaded with settings, including six picture modes, such as sRGB, Eco, Movie, Theatre and Game.
As with most displays, the most accurate sRGB mode looks a tad more muted than the alternative presets, but the slightly dull appearance is especially pronounced on the BenQ GL2450. Also featured are the usual controls for dynamic contrast and overscan with separate settings for fine colour tuning to tweak the image to suit. For desktop use and gaming it looks really good, with no serious ghosting evident and the viewing angles look just fine.

You get the versatility of HDMI, DVI, and VGA inputs, with built-in audio to go with the standard pair of 3.5mm audio input and outputs. The sound quality is probably the best I've heard from a display of this size. It's still nothing special, of course, but even at maximum volume it doesn't sound tinny at all – an achievement for a monitor that costs under £150.
One criticism could be the need to physically screw the stand into the VESA holes, which is a bit of pain. But that's due to being spoilt by pre-attached stands, since the GL2450 offers generally superb build quality. Another minor gripe would be glossy black plastic surrounding the screen, which shows up even the slightest scratch, fingerprint or speck of dust. But overall, the GL2450 is a great display with few issues, and one you'd no doubt be very happy to find on your desk.
Price
£116
More info
BenQ
Dell Studio S2340L

If Ebeneezer Scrooge designed monitors, he might have come up with something resembling the Dell S2340L, since, as with Samsung's S24B150BL (see below), it offers a paltry two display inputs: HDMI and VGA. Not terribly useful it you want to use it for multiple functions.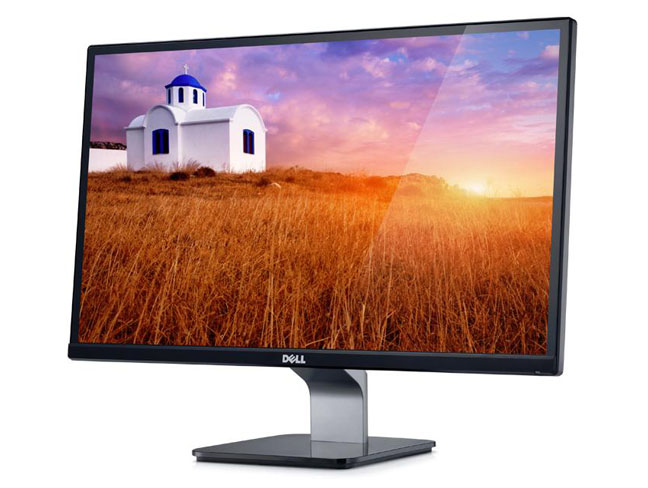 Dell has gone even further with its feature austerity, cutting lots of genuinely useful things from its entry-level display, without even VESA mounting holes at the back and no built-in sound either. It also relies on an external PSU. Bah, humbug.
That said, the picture quality is brilliant, and the OSD is possibly the best designed out of all the the displays tested here. It's accessible from nicely positioned side buttons and presents clear menus. Alas, the Dell Studio S2340L is let down a bit by the glossy screen, which is practically like looking into a mirror if your desk is near a window that lets in direct sunlight. Still, with the screen off, the matte finish on the thin lower bezel compliments all this gloss, giving a superbly striking, premium appearance that conceals this monitor's low pricing.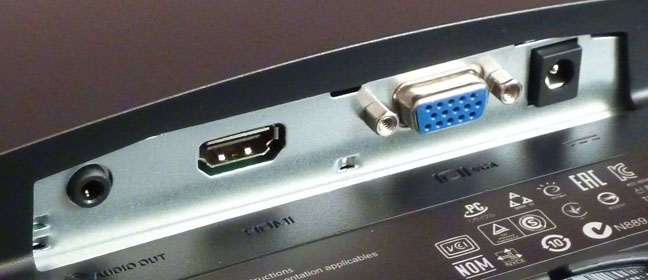 There's a choice to be made then. If you really care about what your desktop gadgets look like, and have no need for more than one video input, or audio, the Dell Studio S2340L should be a top consideration. But if you want these extras, then other monitors are simply a better purchase.
Arguably a better compromise is the AOC I2369VM or, coming up shortly, the Iiyama E2481HS-B1, as these displays sport both an attractive design and plenty of utility. Nevertheless, the choice is there.
Price
£130
More info
Dell