Eyes on the prize: Ten 23-24-inch monitors for under £150
Ideal for a second display or something for the Steam box
---
Hannspree HannsG HP247HJB

The Hannspree HannsG HP247HJB might only be an entry-level display, but it has the build quality of a premium monitor. There's a particularly solid, chunky feel to the stand and panel itself, which results in a firm, mostly wobble-free experience, when some of the other displays aren't sturdy at all.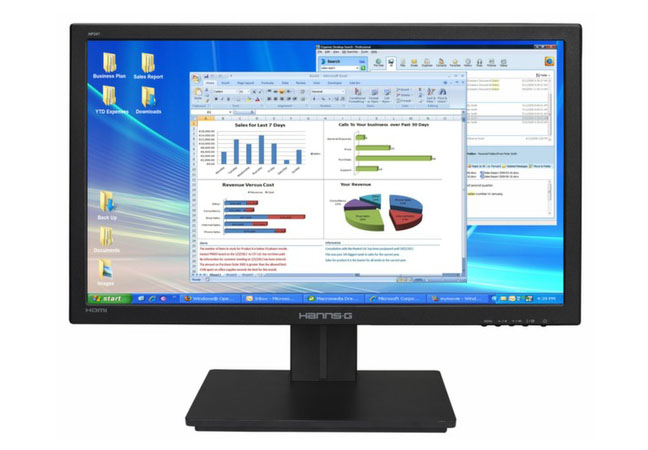 In addition, the stand not only tilts back and forth, but also lets you raise and lower the height of the screen, not possible with nearly every other stand we used. Although, oddly, you can't rotate the screen left or right.
The lurid green OSD menu seems a little sparse, and certainly not as well-featured as that provided by the likes of Asus or Philips, but the buttons to control it are easy to locate and are clearly labelled, making it easy to move around the menus.
The speakers are a real low point, though. The audio quality was at least passable with almost every other monitor we tested with built-in speakers, but with the HP247HJB, it sounds like overspill from someone listening to music loudly on iPhone headphones – you'd be wise to make use of the external 3.5mm jacks at the rear.

Speaking of which, there's a reasonable provision of video inputs, with HDMI, DVI and VGA, which should cater for most users. Standard, but nothing missing.
Display quality, once again, is mostly good. Text seems a little less sharp than some of the other displays we tested, but that's only noticeable when looking closely. So aside from the audio, this 23.6-inch IPS display is a good all-rounder.
HP Pavilion 23xi

HP usually comes up with attractive designs even for affordable products, and the Pavilion 23xi looks good, with a silver lip underneath the screen akin to the AOC's styling. HP is calling it micro-thin, something I'd agree with, although other manufacturers manage to match this slim profile.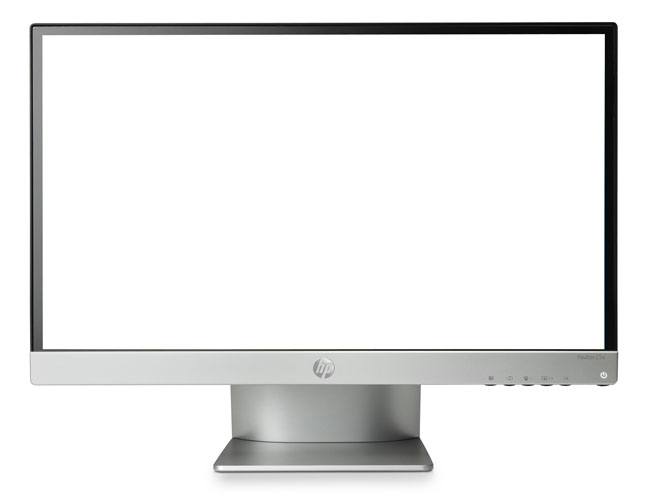 It's a 23-inch LED-backlit display with superb viewing angles and notably bright colours, as you'd expect from an IPS screen. Top marks for image quality too, as the Windows desktop looks great on, with especially good contrast. The function buttons are well labelled, with the power button over to the right, preventing accidental presses. All good, but I'm rather underwhelmed by the stand, which is a bit square and boring.

The connectors are the usual combination of HDMI, DVI and VGA, but there's no audio, if that's something to sway your decision. It's also another monitor with an external PSU to clutter up the space around your desk, but these quibbles aside, the Pavilion 23xi delivers good image quality, looks good and is a decent price. Apart from speakers, what more could you want?