National Grid's new designer pylon is 'too white and boring' – Pylon Appreciation Society
More an event than a means of power transport
---
The UK's National Grid has planted the first of its new "T-pylons" — an elegant alternative to the traditional steel lattice monsters currently straddling Blighty's green and pleasant land.
The T-pylon was born from a 2011 competition won by Danish architects Bystrup, who came up with a 35 meter-high monopole base design, available in a range of fetching colours including weathered metal.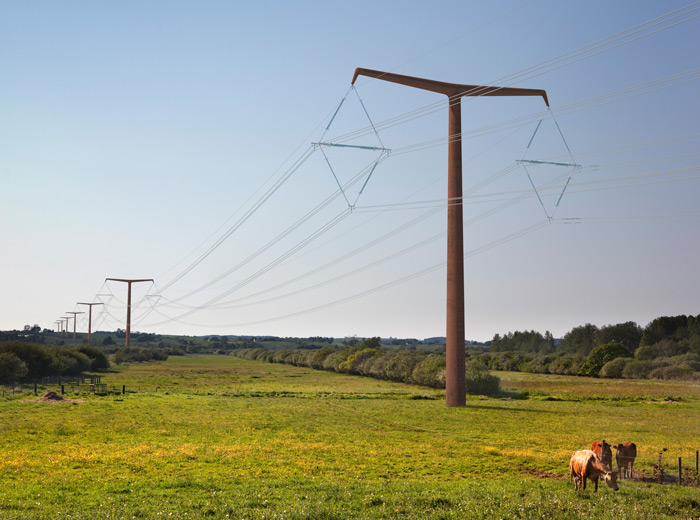 National Grid has erected a span of its new kit at the Eakring training academy in Nottinghamshire (see pic below, vid here) to showcase the pylon and conduct testing before rolling them out across the nation.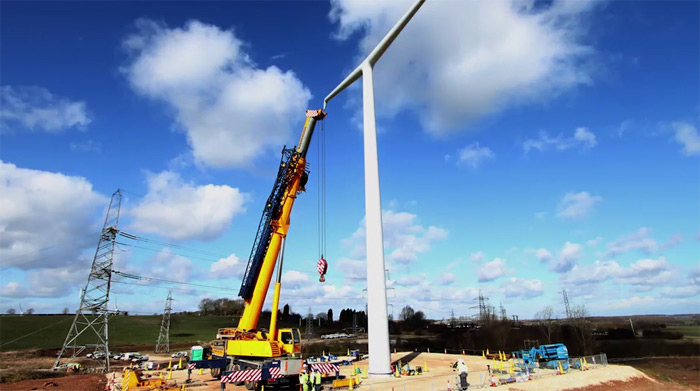 David Wright, the power outfit's Director of Electricity Transmission Asset Management, enthused: "We developed the new style of pylon so that we could have a 21st century design to offer as we plan new transmission routes."
"The T-pylon is not a replacement for the steel lattice pylon but it's a new option and in some landscapes its shorter height and sleeker appearance can offer real advantages," he added.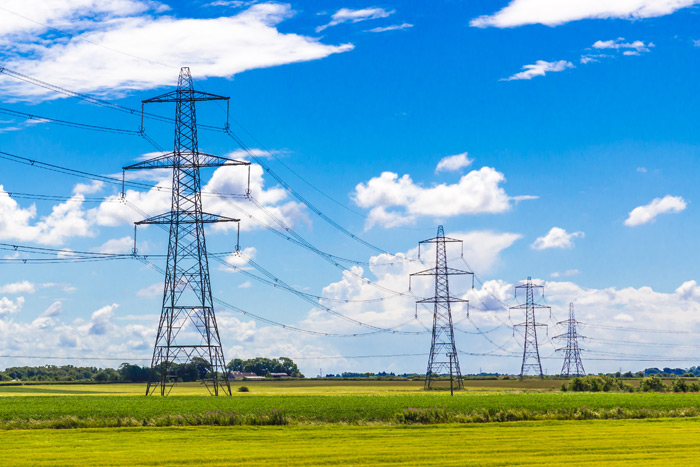 Since the first steel lattice pylon went up near Edinburgh in 1928, the network has expanded to 88,000 skeletal beasts carrying juice across the nation.
"I think a solid pole will stand out more and not be as beautiful as it could have been," said Flash Bristow of the Pylon Appreciation Society, whose excellent website can be found here.
"Looking at the shortlist, we had so many beautiful designs... it was a real opportunity to put sculpture on the landscape, something that would really catch the imagination. Instead we've got the really safe option - a solid pole."
Bristow also told El Reg that the increased spacing between the wires on the new pylons means the towers can be shorter than the old design without increasing the risk of electrical arcing between the conductor wires.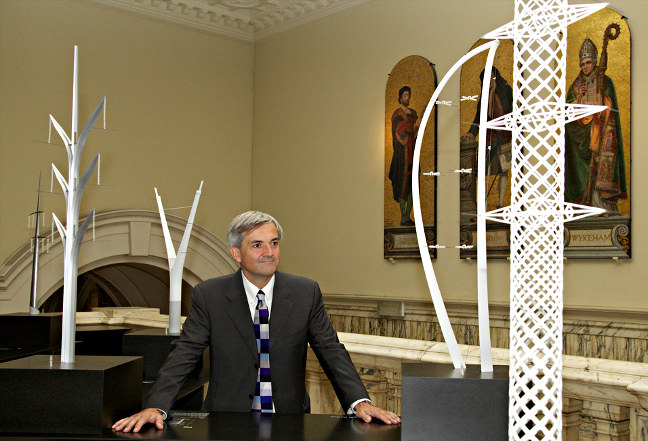 Former Energy Secretary Chris Huhne looking well chuffed with some of the shortlisted designs
Lamenting the winning design's blandness, Bristow added: "They don't blend into the background; they're just there, they're a bit white and they're a bit boring."
The first proposed deployment of the T-pylon is for the 400,000v run between Bridgwater and Seabank in Somerset, which will hook up the new Hinkley Point C nuclear power station. ®
Update
A National Grid spokesman gets in touch with El Reg to say: "[The new pylons] are most definitely not white in colour. They are in light grey. Some of the artists' impressions may make them look white, but now they are erected you can see they are grey."