Review Is the Nokia Microsoft Lumia 640 an Office subscription with a free phone, or a phone with a free Office subscription? Either way, it's likely to be the biggest mobile device for Microsoft since the days of Zune and Kin – and the company is getting more aggressive with its marketing.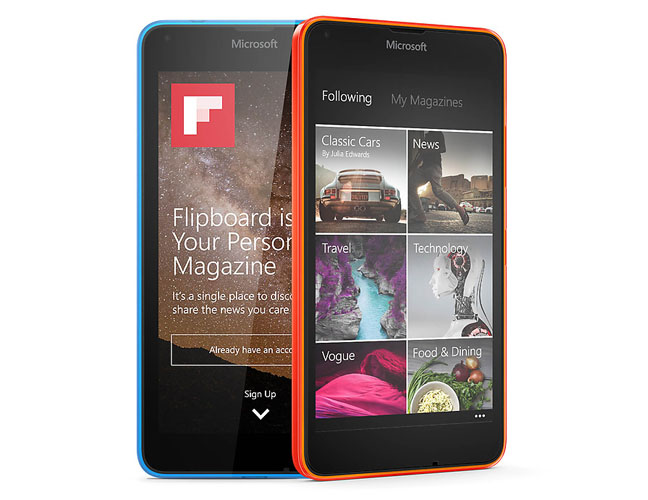 Office stationery: Microsoft's Lumia 640 Windows Phone
The deal here is: you get a 640, which, on the high street is currently £120, and get a year's subscription to Office 365 Personal bundled with it. In the UK the Office alone normally sets you back £5.99 a month or £59.99 for a full year, and gives you Office on one Mac or PC, plus one tablet, and one phone.
Personal includes Outlook, Access and Publisher, plus 1TB of storage and an hour of free Skype calls. That's a deal bettered – and only if you have a have a family or affinity group – by the Home tier, which gives you five seats for £79.99 a year.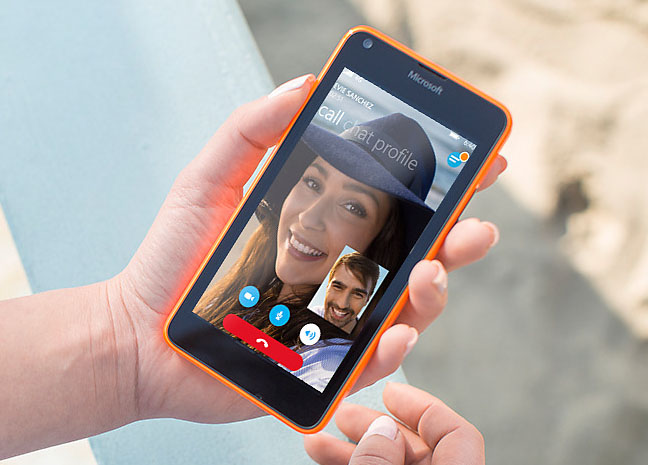 Skype calling deal thrown in
Microsoft says it's the "hero" budget phone for this year, meaning it gets a big push. Created by the former Nokia phones division, it put a lot of effort into the detail of devices expected to sell a lot. It's larger than its predecessors – 5-inch versus 4.5-inch – in keeping with the appetite of the market for ever-larger phones, although the resolution is no mobile retina display at 1280 x 720-pixels and 294ppi. It comes with fewer compromises than its predecessors, all the while aiming at a launch street price of close to £100.
To meet the same price target, the Lumia 520 and 630/635 predecessors dispensed with the selfie camera, LED, automatic brightness control, and the greaseproof (oleophobic) coating on the display. Consequently, in very low light conditions you had to put up with poor photos, and an always-smudgy screen. Add to that the frequent need to adjust the screen brightness manually.

Alas, no dedicated camera button
The Lumia 640 remedies all four failings of the Lumia 630/635, although the selfie cam isn't pulling up any trees. The main camera turns out to be excellent in decent light – better than more expensive rivals – and the phone gets Gorilla Glass.
With the clanking omissions rectified, it becomes hard to fault the value on offer here. For this price, you get everything you'd expect for the money and some deals will inevitably see the device fall to £100 or less, SIM-free.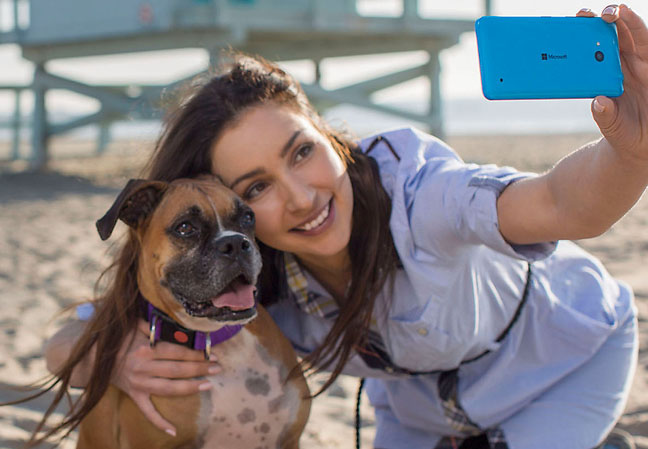 The all-important selfie cam is a mere 0.9MP
The appeal here comes not from any hardware gimmicks, nor a Windows app ecosystem – which lags behind rival Android in scope, quality and the freshness of updates – but from Windows Phone's ability to do the old featurephone "basics" more smoothly and comfortably than a 'Droid.
Whether it's bouncing between messaging and phone, or sharing a photo, Windows Phone does the job with less fuss and clutter than the more open and extensible Google system, and it feels far more personal and modern than an iPhone.