This article is more than 1 year old
What's Meg Whitman fussing over: The fate of HP ... or the font on a DISRUPTIVE new logo?
Thrills! Spills! Rectangles! Thinking outside the box – no
Pic Meg Whitman, who will take the reins as CEO of Hewlett Packard Enterprise later this year, has unveiled the branding system for the soon-to-be-created company, and it's just as bland and lifeless as anyone could have anticipated.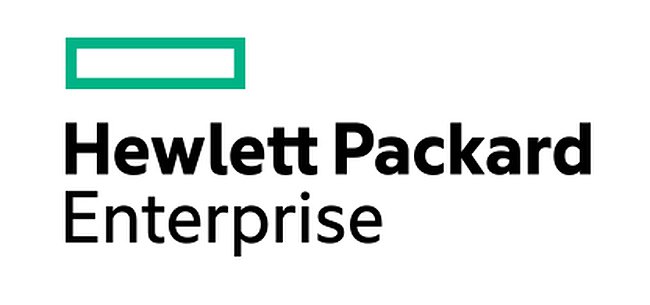 The new Hewlett Packard Enterprise logo is short on razzle-dazzle ... but keep your eye on those T's
In a rare blog post, Whitman described the new logo – which features unadorned black text in two character weights, inexplicably accompanied by a pine-green rectangle – as being "as transformative, flexible and agile as we are becoming, while standing out from the pack."
Everything about the design is intentional, she said, including the shade of green on the rectangle. What we're meant to infer from it is not clear.
But while our own aesthetic sense is not quite in sync with Whitman's, the design does mark the return of the name Hewlett Packard to the company's branding. Recently, HP Classic's logo has simply used the lowercase letters "hp" in blue, and when the PCs and printers division splits off toward the end of this year, that company will be known simply as HP Inc.
Perhaps taking a page from Yahoo! CEO Marissa Mayer – who in 2013 reportedly assembled a team to knock out the Purple Palace's revised logo in a weekend – Whitman even also come up with a backstory for the new logo's design choices.
Look carefully at the name "Hewlett" in the first line. See how the crossbars on the two lowercase T's are stuck together? According to Whitman, this is the first time in HP history that this has been the case.
"That connection is symbolic of the partnership we will forge with our customers, partners, and our employees – what we will do together to help drive your business forward," Whitman, who has presided over HP for three consecutive years of declining revenues and multiple rounds of layoffs, wrote.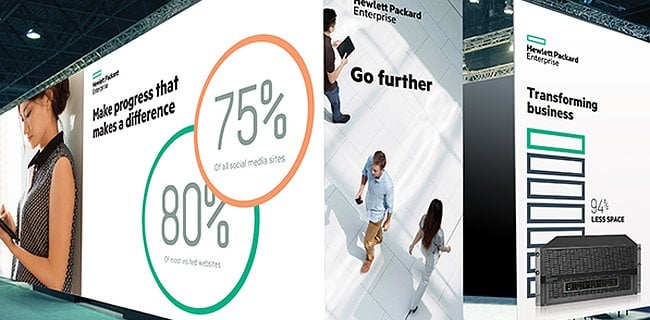 Rectangles, rectangles, rectangles: HP's design team is already working on a complete branding system to accompany the logo
Whitman has previously said that HP should complete its split into two companies by November. At that point, she'll step up to be the first-ever CEO of Hewlett Packard Enterprise, while PC and printer honcho Dion Weisler will be named CEO of the new HP Inc. ®