This article is more than 1 year old
Hybrid IT? Not a long-term thing, says AWS CTO
Cloud security now 'much stronger than on-premises'
AWS Summit Hybrid IT — systems that are part on-premises and part public cloud — is simply a path to the cloud, not a destination, Amazon CTO Werner Vogels and told the 3,000 attendees at the AWS (Amazon Web Services) Summit in London yesterday.
"We have built a whole set of services that allow you to run seamlessly together [services] on-premise [and] in the cloud," Vogels said.
"However, you have to realise that in our eyes hybrid IT is not the endpoint ... There will be less and less data centres over time. Hybrid IT is the path to more cloud usage. Many more of your applications and services will move over into AWS."
It often makes sense to extend into the cloud for scalability, sometimes called "cloudbursting", or for resilience.
Further, the more the range of services from cloud providers grows, the harder it becomes to match them with on-premises solutions without incurring higher costs and slower pace of delivery.
Therefore, it may make sense to deploy new applications to the cloud, while keeping existing ones running on premises.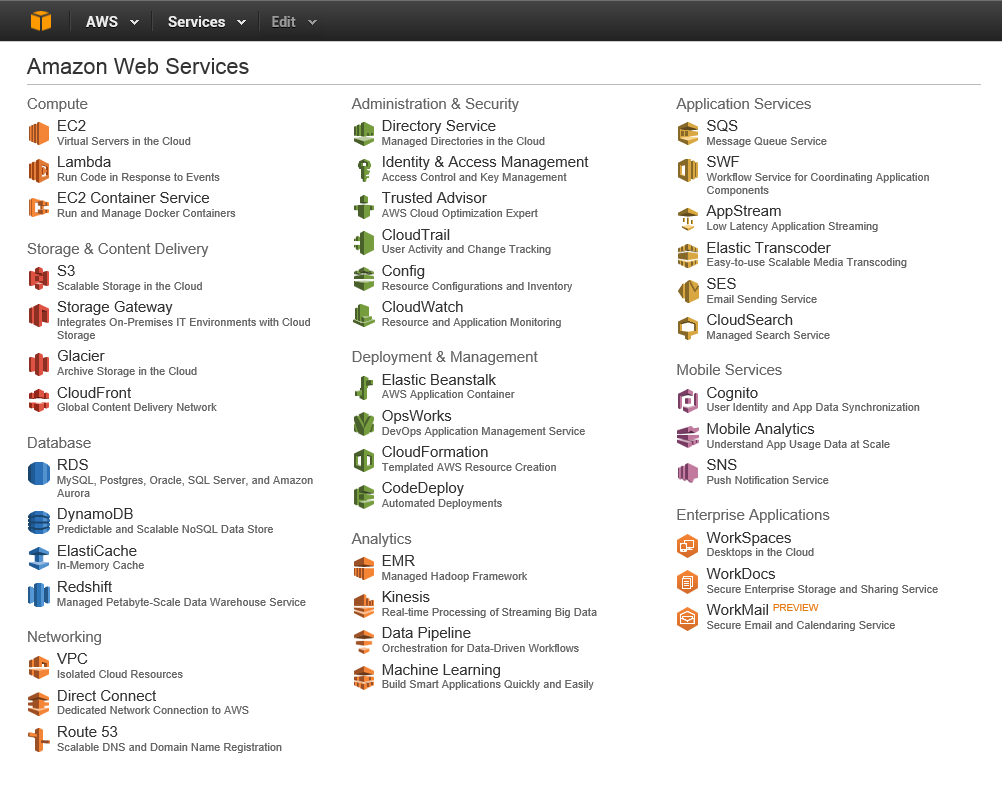 The range of AWS services is hard to match on-premises
"We have a whole range of customers that have decided to go all-in," Vogels continued, mentioning not only long-term AWS enthusiast Netflix, which has been "all-in" since 2009, but also others, including Intuit (financial software), Splunk (analytics) and Tibco (business intelligence).