Revealed: The AMAZING technology behind Apple's $1299 Retina MacBooks – a lot of glue
RAM and SSDs stuck down with Sir Jony's juice
Pics Apple really doesn't want its customers to be able to repair or upgrade their own computers.
The Cupertino giant has done just about everything in its power to render the new Retina MacBooks impossible to open and fix. This is according to DIY site iFixIt, which has published an extensive teardown report on the latest OS X laptop, which starts from US$1299.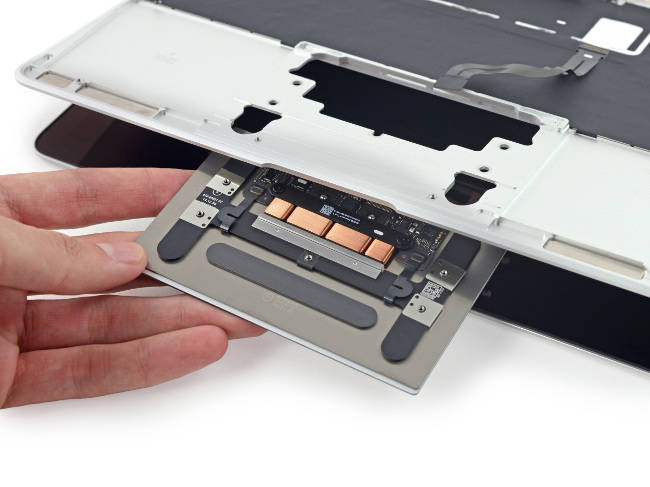 Cool trackpad, let's hope it never breaks
The dissection found that the MacBook Retina relied on the unsavory combination of proprietary screws, glued-in components and hardware soldered directly onto the board, making the notebook all but impossible to tinker with.
Among the issues iFixit noted with the MacBook was the heavy-handed use of Apple's proprietary pentalobe screw. Its unconventionally shaped head requires a special driver to open, and cannot be turned with off-the-shelf screwdrivers. In total, iFixIt technicians counted 86 pentalobe screws, most in the keyboard section of the notebook.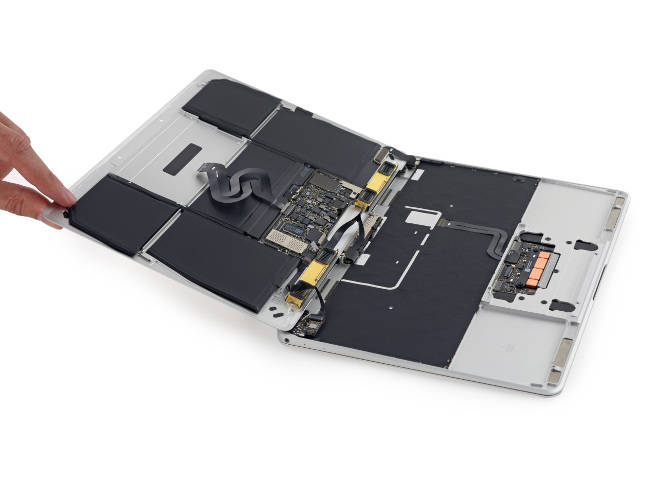 What greets you when you get through the impossible screws
Also missing from the new MacBook design was removable hardware. The RAM and the flash drive have been soldered onto the motherboard.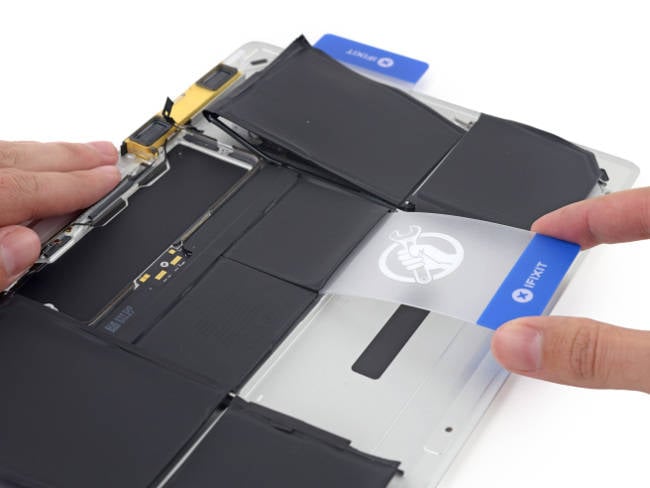 That awesome battery life comes at a cost
If that wasn't bad enough, iFixIt found that Apple is once again relying heavily on adhesives to hold the notebook together. Parts including the battery pack and trackpad were glued into place, making removal a nightmare.
Teardown experts gave the Retina MacBook a 1/10 repairability score, a dubious honor usually reserved for the most user-unfriendly tablets. Even Apple's iPad Mini 3 received a higher score from iFixIt.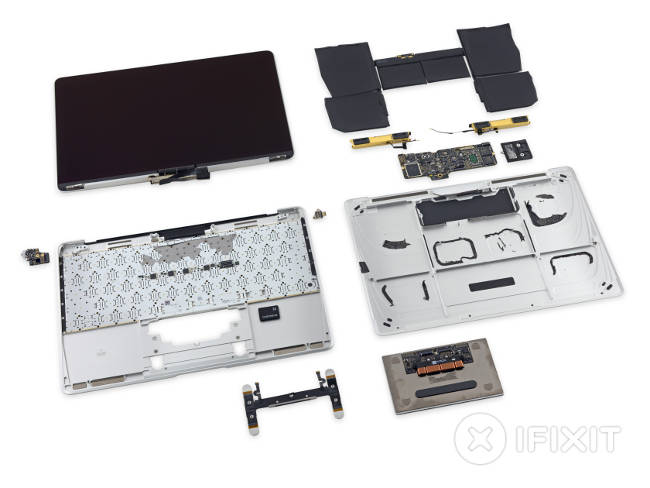 Now to put it back together... who has the glue gun?
Sir Jony Ive and Co have not exactly been in iFixIt's good graces. The site has been a vocal critic of Apple's policies towards third-party repair shops and DIY enthusiasts, arguing that the hard-to-access models discourage users from upgrading their systems and help contribute to waste by forcing old or damaged kit to be thrown out. ®