This article is more than 1 year old
Post-pub nosh neckfiller: Tortilla de patatas
The real Spanish omelette – accept no wobbly dining substitute
It's all in the flippin' timing
There's a certain amount of experience required in knowing when exactly to flip the tortilla, and indeed a degree of dexterity needed to perform the manoeuvre. Just make sure the top of the omelette is sufficiently well-cooked before inversion, otherwise you'll have an unholy mess on your hands.
Here's my nephew, Matthew Haines, (sporting our fetching new "SPB Equation" t-shirt), with the resulting tortillas de patatas: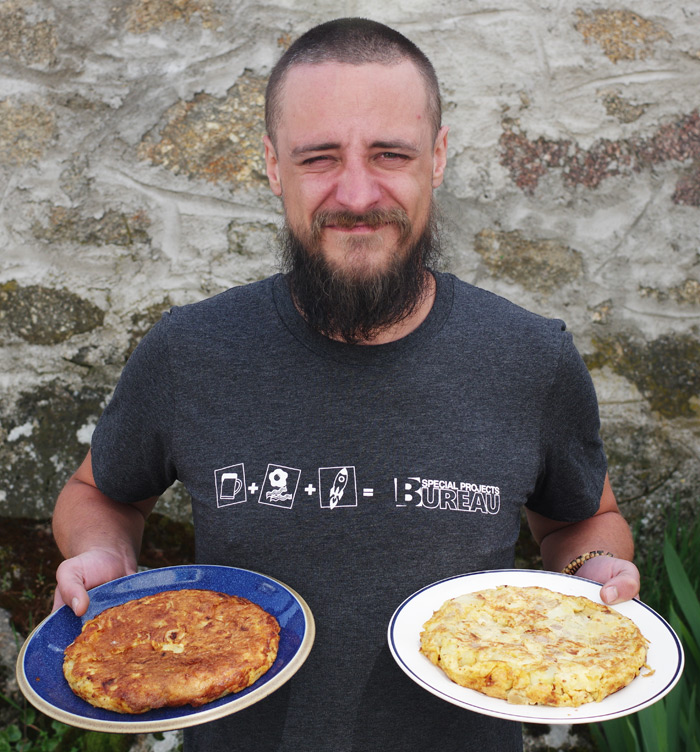 Truth be told, there's not much difference between the sliced and coarse-cut spud varieties, at least to our heathen British palates, but here's how they look in cross-section, with the latter at the top: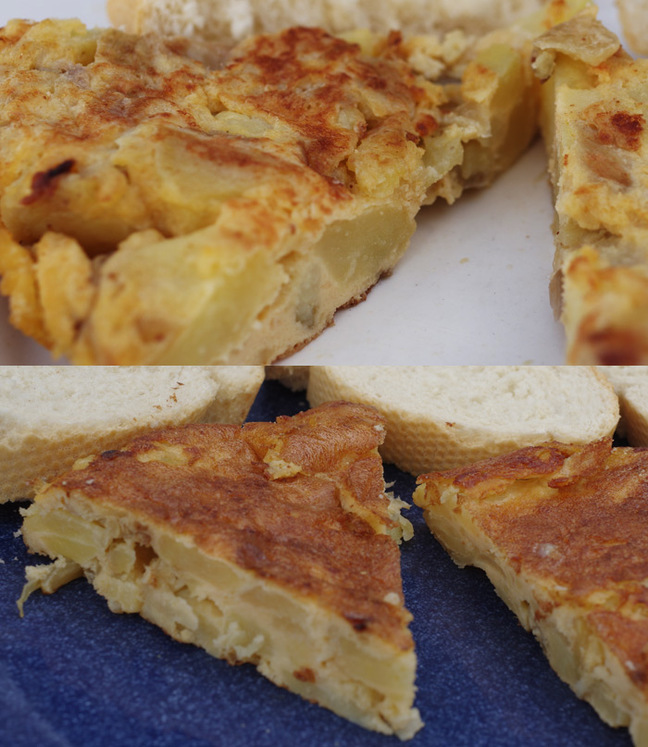 Quality nosh. The Italians boast a similar concoction – the frittata - but that has all sorts of bits and pieces chucked in, and is commonly finished by baking the top, rather than flipping.
For our money, you can keep your extras and we'll stick with the bare-bones Spanish version. ®
Previous post-pub nosh neckfillers for your wobbly dining pleasure...