This article is more than 1 year old
Go for a spin on Record Store Day: Lifting the lid on vinyl, CD and tape
Tech for digitising treasured tunes – how easy is it to get into the groove?
Feature Today, Saturday 18 April, is Record Store Day. Partly a celebration of vinyl, and partly a keen marketing drive to remind people that there are still places to buy music that don't involve massive offshore companies. No doubt there will be busy queues outside venues like Rough Trade East in London, and, alas, speculators buying every special Record Store Day release they can, to flog on eBay a few hours later.
As has been mentioned in these pages before, vinyl is having something of a renaissance. Yes, some of that is down to everyone's favourite bogeyman the hipster, and some is perhaps partly nostalgia on the part of middle-aged people like me. But, whatever the reason, there's a lot of vinyl out there, and it's not all ghastly modern stuff without a tune, either.
This year's Record Store Day (RSD), for instance, sees several re-issues of Bruce Springsteen albums on high-quality 180g vinyl. If, like me, you have albums bought after the launch of CD, there's a good chance that many of them are insubstantial, flimsy things that are prone to warping if you just give them so much as a funny look. My original copy of City to City weighs about half that of a recent re-issue, and the newer version does sound better too.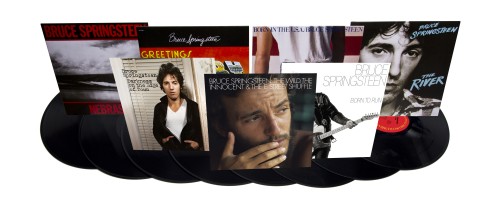 This year's RSD includes several Springsteen re-releases
Sales of vinyl in 2014 were around four times what they were in 2008, and the top ten albums in the format included three by Led Zeppelin and one by Pink Floyd. You can argue over whether people are buying because of nostalgia, because they prefer the sound, or the tactile experience provided by an album and its sleeve, or because they believe it's better than digital. But whatever the reason, the format that people thought was buried in the 1980s is still going strong.
CDs are still popular, too
Record Store Day isn't just about vinyl of course. Many stores will be having live music. London's Berwick Street is organising a mini-music festival and there will be plenty of recordings sold on CD as well as vinyl. In fact, CD too is still doing surprisingly well, despite predictions of its death at the hands of downloads and streaming. According to the BPI, sales on physical media – that's CDs and Vinyl – accounted for 49 per cent of the market last year.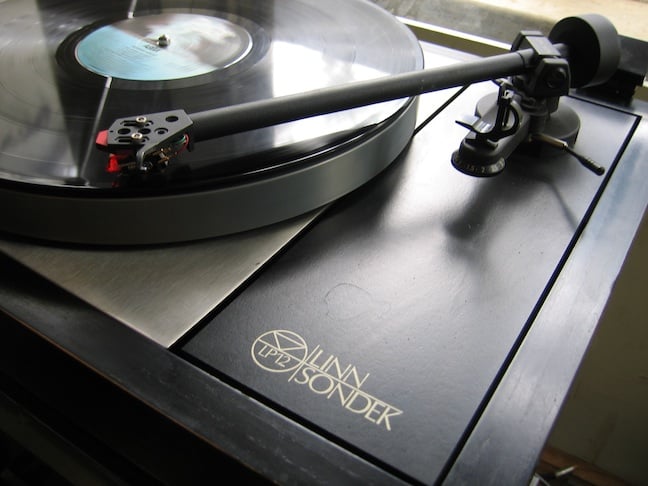 Together, vinyl and CD still account for 49 per cent of the UK music market
CDs have the great advantage over vinyl, of course, that they can be quickly and easily converted to digital. In most cases, all you have to do is set a few options, put the disc in the PC, and make a cup of coffee. For the vinyl lover who also wants to be able to take their music on the move, or listen to it over the home network, things are a little more complicated.
If you're buying new recordings, there are some simple solutions, however. Many albums bought from Amazon – including ones you may have bought in the past – are covered by AutoRip, which provides MP3 versions of the tracks in your Amazon Music account. Alternatively, buy a 'Back to Black' edition of an album from somewhere like The Sound of Vinyl and a voucher to download the MP3 is included. We can't help thinking there's a trick for the eBook industry there.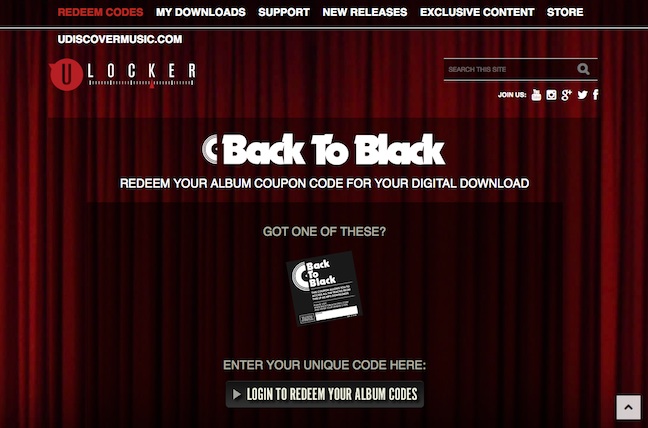 Universal's Back to Black series includes a voucher to download your album