This article is more than 1 year old
Alfa Romeo MiTo Quadrifoglio Verde: Less fun than it should be
Baby Alfa fails to live up to illustrious forebears' example
Vulture at the wheel Harsh, uncompromising and not as much fun as it should be, this Alfa Romeo MiTo needs a special kind of driver: one for whom the Alfa brand is special but who can't stretch to a 4C.
It certainly looks good. The matt paint has a very special sheen – especially at dusk – and the carbon fibre effect seat backs and dash are the sporty image du jour, much as turned aluminium would have been on a 1930s Bentley.

The Alfa Romeo logo split across the seats looks great, as do the Ferrari-esque rocket rear lights.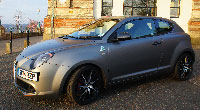 It always looks vulgar putting a UK numberplate on the dainty nose of an Alfa and the MiTO suffers from this as badly as any – you'd really want a short private plate. But drink in the beautiful alloys and the Quadrifoglio Verde starts to look really special.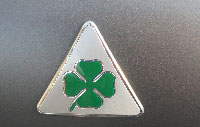 Quadrifoglio Verde is, of course, Alfa Romeo's sportier moniker. It means Cloverleaf, but Alfa no longer feels the need to translate it. Wearing the QV badges means there is some tweaking under the skin. That takes the form of 168bhp and 186 lb ft from the 1.4-litre four-cylinder turbo, witch the figures delivered at a low 2500rpm and yielding a 0-62 time of 7.3 seconds. But while the Fiat/Alfa MultiAir engines are exciting in other cars, it was all a bit disappointing in the MiTo.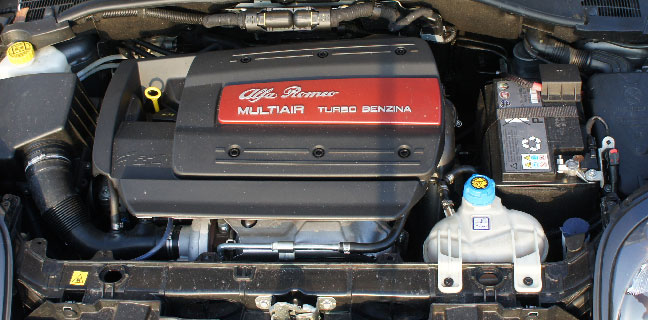 Getting 168bhp from 1.4 litres might be trying too hard
There are three ride modes, called DNA for Dynamic. Normal and All-weather. The gear lever can also be knocked sideways into a Sport mode, but it was never convincingly sporty and even on the softest of settings was still rock solid. The hard seats didn't help and passengers complained about the ride. The modes adjust settings on the adaptive dampers, which should offer both comfort and precision, but they did neither. The handling is far from compromised, but was not terrier-like hot-hatch either. Even in Dynamic mode, which weights up the steering, it was not that meaty, although the rim of the flat-bottomed wheel felt great.