This article is more than 1 year old
Teradata's Aster shows how the flowers of fraud bloom
The art of analytics is no longer restricted to data scientists
Comment Teradata's Aster Data software is a lens through which data scientists can create visualisations of Big Data. Sounds dull, right? Not when you see the beautiful flowery images it creates.
The images are simply astounding and you can drill down through them, clicking on points and paths, to get at the underlying raw data.
Here's one to show what it can do.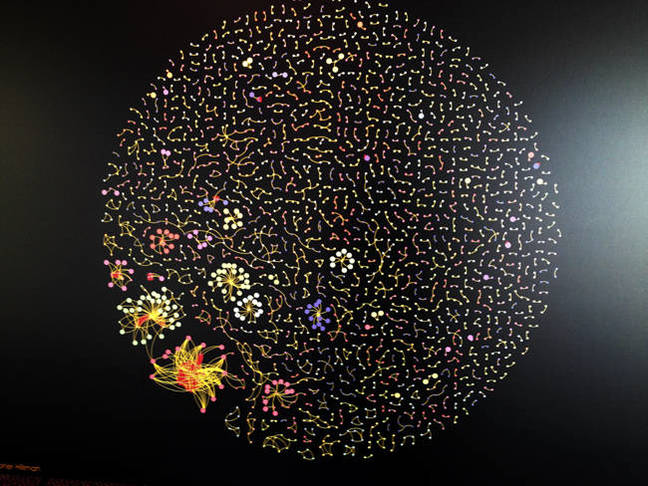 Aster fraud detection disk – flowers of fraud
The points in this disk represent money-changing events. The paths relate them, for example, connecting two institutions involved in a money change event.
As a bank or a regulator looks at millions of events over a period it would expect to see a pretty uniform distribution of points and paths.
But this chart shows variations, areas where there are flower-like entities, with larger points, thicker paths and more connections. All very pretty, but so what?
So what is what happens when you click on paths and points: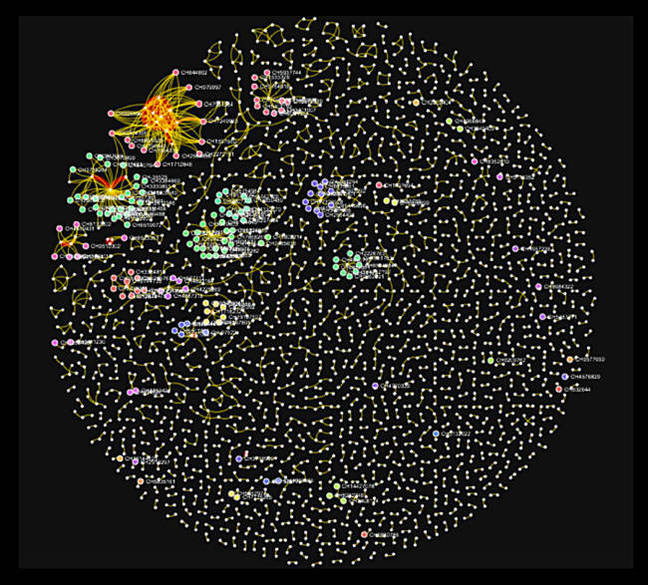 Aster fraud detection disk with labels
You get labels saying what the points and paths are about. The functions in the software, Aster Data, go and look in the underlying raw data and give you information. Click again and you can drill down into individual events to see the who, what, when and where-type information.
In this way a Chinese customer of Teradata used its data scientists to interrogate its recorded data, visualise the data using Aster's imaging functions and so generated this "flowers of fraud" image.
It's impossible to read and understand the millions of underlying data points in the lake of data behind the image — people can't do that (but computers can). However, it is possible to see the paths between events and quickly, visually grasp anomalous events, like these flowers of fraud – people can do that (but computers cannot).
Once you know they are there, you can stop them happening again by pursuing the perpetrators, etc.
Here's another Aster-produced image, looking like a highly enlarged photo of a micro-organism.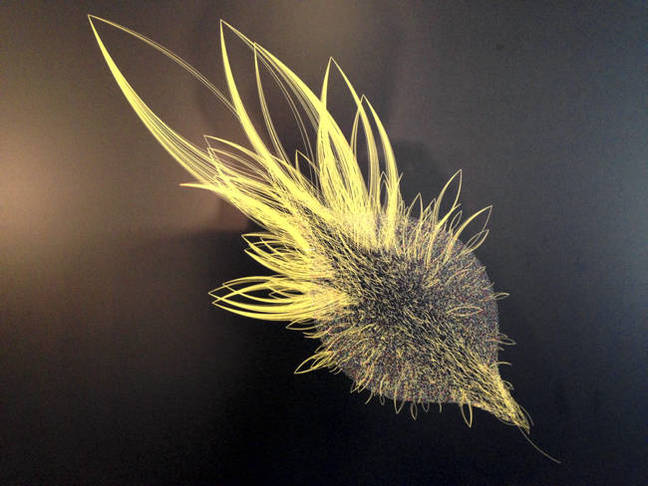 Aster flow chart
It actually shows flows of a resource. Marvel at the beauty of this by-product of Big Data analysis, and then recognise the utility, the ability to see different sources and directions of funds and funding flows, the points in a retail web site where customers drop off, the range of Twitter influencers, sim card fraud and so on and so on.
Who knew that getting information out of a data lake could render images so beautiful and at the same time so useful? ®