NASA has terminated the flight of its Super Pressure Balloon after one-third of its planned flight.
While the aviation agency's Wallops Flight Facility is pleased that the balloon made a near-circumnavigation in its 32 days aloft, the mission was originally planned to last 100 days.
"Controllers detected a leak developing in the balloon and for safety, issued flight termination commands at 11:03 p.m. April 27 EDT (12:33 pm April 28 ESCT) over a remote area near the Queensland and New South Wales border just east of Australia's Sturt National Park", the space agency's announcement states.
Launched from New Zealand's Wanaka Airport on March 26, the heavy lift balloon achieved one of its scientific aims, maintaining an altitude of 110,000 feet (33.5 kilometres) through the flight. NASA notes that most heavy lift balloons can rise or fall by as much as 45,000 feet (13.7 kilometres) during their flights.
Made from 22 acres of material and filled with helium, the Super Pressure Balloon is designed to carry up to 8,000 pounds (3,600-plus kilos) of scientific payloads. The mission just ended was carrying 5,000 pounds (2,267 kilos) of instruments including telemetry.
NASA explains that this flight was the first time the balloon "has flown for a long duration through the day and night cycle".
The Super Pressure Balloon "is designed to maintain a positive internal pressure and shape irrespective of its external environment", the announcement adds.
During its flight, the Super Pressure Balloon caused excitement among the Victorian Storm Chasers Facebook group, who snapped this shot of the balloon as it passed overhead.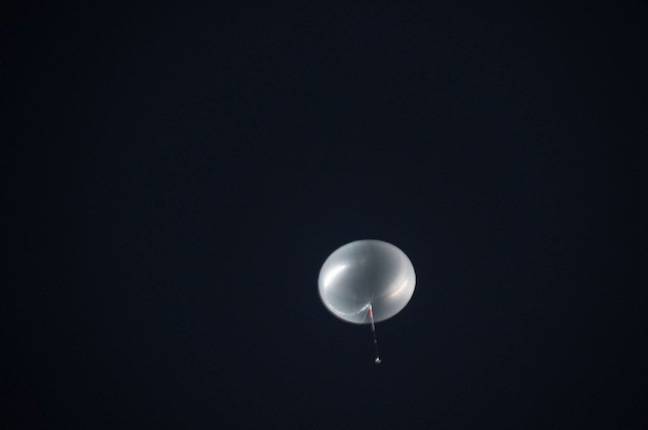 New Zealand's Otago Daily Times reports that one Victorian local called the police to report the balloon as a UFO.
The balloon's track is shown in the NASA image below. ®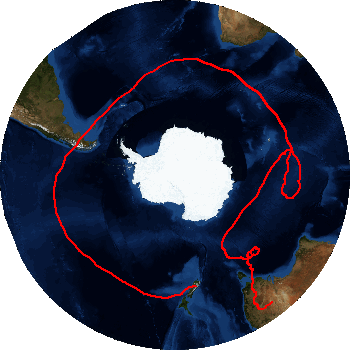 Bootnote: As a reader observed in the comments, the Super Pressure Balloon is designed to be recovered, and separately drops its payload on a parachute. ®