E-voting and the UK election: Pick a lizard, any lizard
Would digital democracy really solve our political problems?
---
Feature On Thursday May 7, the UK goes to the polls for a General Election. For those from elsewhere, we use the First Past the Post voting system, with each MP representing a specific geographical constituency. So, a majority of one is enough to win a seat, and the party leader who can command a majority of votes in the House of Commons becomes the Prime Minister.
Much has been made in recent years of falling turn-outs – in 1950 a high watermark of 83.9 per cent of voters saw Clement Atlee returned to power. The 1945 landslide which saw Churchill banished took 72.8 per cent of voters to the polls. 1951 saw Winston return, and the turn-out of 82.6 per cent was the last time it ever topped eighty. Aside from last year's Scottish referendum, it's been downhill most of the way since then – though it stayed in the 70s for the rest of the twentieth century. While the "too close to call" election of 1992 managed a respectable 77.7 per cent, Blair's landslide five years later, at 71.4 per cent, was the start of what many consider a slippery slope.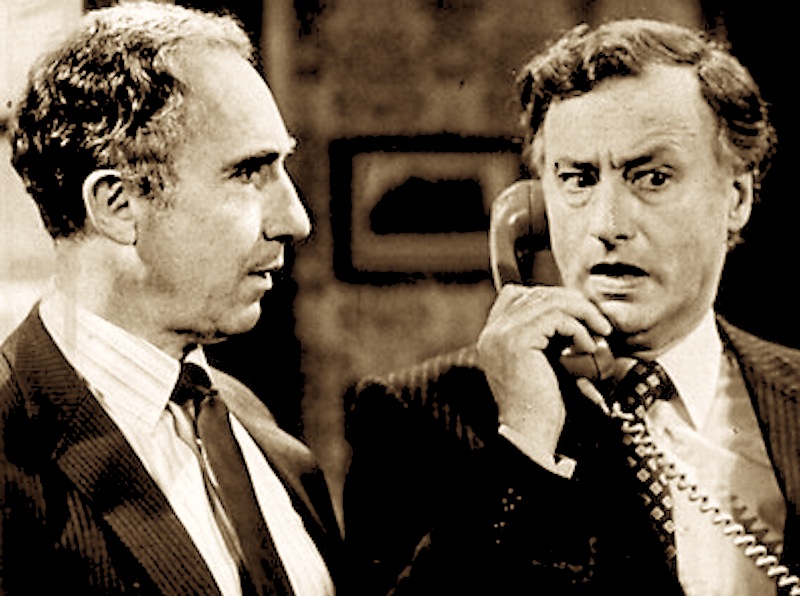 Yes, Prime Minister. You have a splendid mandate
In 2001, a record low of 59.4 per cent was achieved. It's been rising since then, though, with 65.1 per cent of voters turning out five years ago. In some areas, it was much higher, and a combination of unexpected demand and larger wards saw queues outside some polling stations. At one polling station in Sheffield, students tried to stop ballot boxes being taken away, after they were told they were too late vote. At other locations, voters who were in the queue by 10pm were allowed to cast their ballot.
Though, overall, the number of people affected was small, many were vocal, and the Electoral Commission investigated [PDF]. As a result, as long as you're in the queue by 10pm this time round, you will be entitled to vote – and returning officers should this time have planned better, to ensure that each polling station serves roughly the same number of people.
But isn't there a better way? Many of those sharing their pictures of queues in 2010 were the social media generation, and so it's no surprise that some also feel technology could help improve the process. By modernising voting processes, more people will cast their vote, or so the theory goes.
Will online registration increase turnout? Or has it lost voters?
Towards a modern mandate
There have been some tentative steps towards modernisation in the UK. The online registration system – notwithstanding the 'loss' of millions of voters – is one, and in the 2012 London Mayoral Election, paper ballots were counted electronically. Other proposals include allowing registration on the day and letting people vote where they choose, rather than at a specific polling station based on their home address.
And then there's electronic voting. It can certainly speed up counts and fans of e-voting – like Labour peer Lord Malloch-Brown, who coincidentally chairs a company making the machines – believe that it can be secure.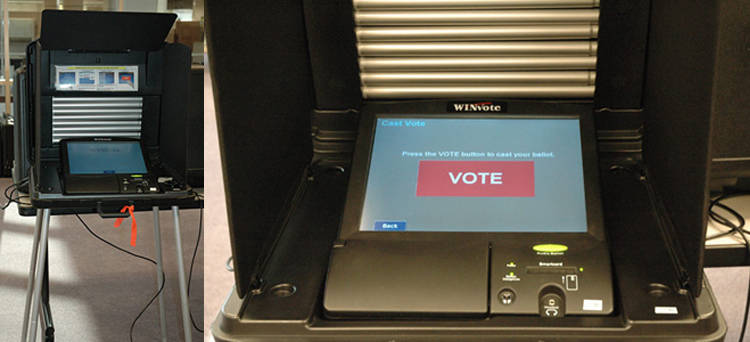 Unlike a tin box, you have to keep your voting machines up to date
That, of course, is not everyone's view. The recent withdrawal of Windows XP-based voting machines in Virginia shows the need not just to invest in machines to start with, but to ensure they're kept up to date.
Around the world, worries persist about the security of high-tech voting machines and processes. In the Netherlands, those saw the withdrawal of some machines in 2006, and a complete return to paper ballots for the 2010 election. With turn-out around 75 per cent – a little lower than the 80 per cent of the last fully electronic election – it's hard to say if the change of voting method is the cause. And in Australia, angry eco-protestors were considered a threat to eVoting ahead of the New South Wales election this year.

Concerns have been expressed over the New South Wales iVote system
There is, however, one country that's often held up as an example of how electronic voting can be made to work. So, are there lessons to be learned from Eastern Europe?