Ha! Win 10 preview for Raspberry Pi 2 pops out of the Microsoft oven
IoT Core build also on Intel MinnowBoard Max
Build 2015 Microsoft has released a preview of Windows 10 Internet of Things Core for the diminutive ARM-Cortex-powered Raspberry Pi 2 and the MinnowBoard Max, a computer driven by an Intel Bay Trail Atom.
The operating system image for the Raspberry Pi 2 requires an 8GB micro SD card, though the OS itself is only about 1GB, with the remaining space available to the developer.
This is a special build of Windows 10 called IoT Core. It can run in either headed or headless mode, and when in headed mode it runs GUI apps written for Microsoft's new Universal App Platform (UAP) in either XAML, HTML or DirectX.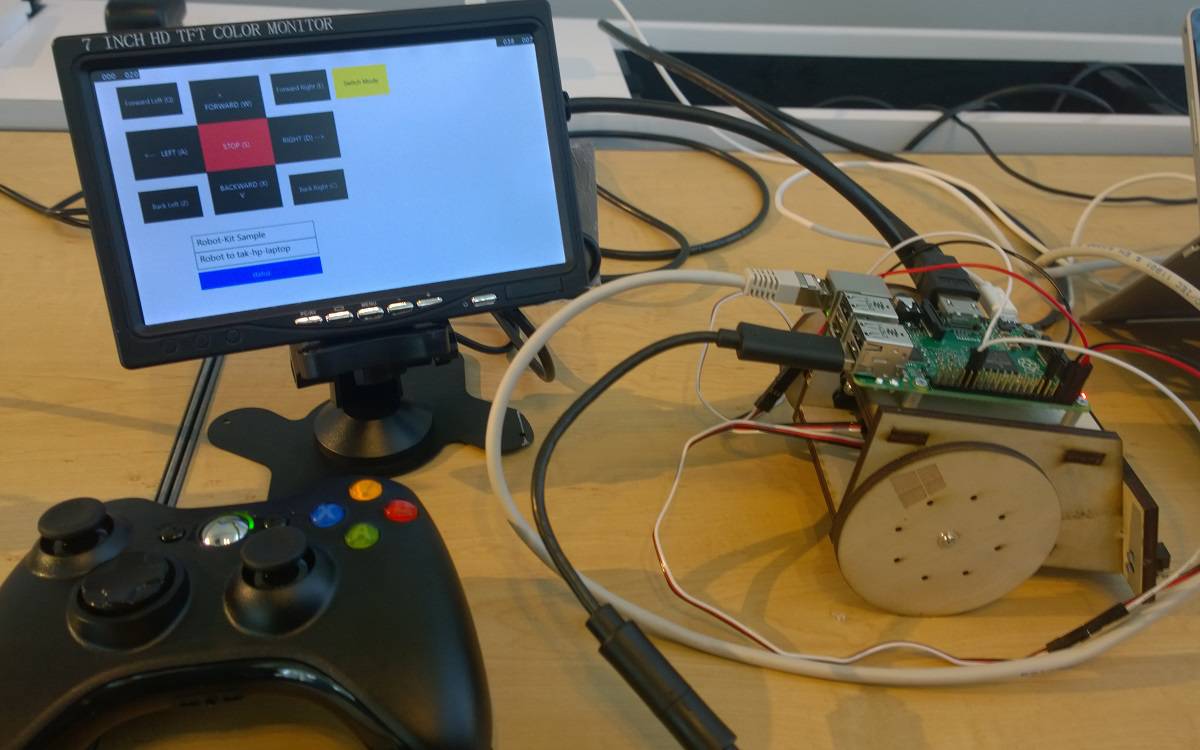 Windows 10 powering a Raspberry Pi 2 robot
Developers will need PowerShell running on a connected PC to log into Windows IoT Core using a remote session. There is no Windows desktop.
The just-released Visual Studio 2015 RC is supported for IoT Core app development. Microsoft has published sample projects for the operating system: web apps, robot controllers, LED controllers, sensor readers, and so on. Apps can be written in Node.js and Python as well as C++ and C#. There is also support for the AllJoyn framework for communicating with other devices.
A limited number of USB devices are supported: keyboards, mice, wired Xbox 360 controllers, external USB hard drives and flash drives, and USB card readers, will work. Wi-Fi and Bluetooth are not yet supported.
Although IoT Core runs UAP apps, not all the Universal APIs are supported. There is a long list of unavailable UAP APIs here, though some may be available in the finished release. Despite the name, developers still need to pay attention to what platform an app is running on and to be aware of what will not work.
More information on Windows IoT Core can be found here. ®