Bonny Scottish post-pub nosh neckfiller: Rumbledethumps
Cunning culinary plan involving turnip – from the land of Clan Blackadder
It's been far too long since we at the El Reg post-pub nosh team ventured north of the border in search of the very best wobbly dining haute cuisine, and indeed it was way back in 2012 that we served readers the very pinnacle of Scottish fusion cuisine – the quite remarkable haggis pakora.
This simply won't do, so at the behest of a couple of our Caledonian cousins, we're pleased to present for your culinary consideration the splendidly-named "rumbledethumps" – a simple proposition which ticks all the neckfiller boxes.
Rumbledethumps* is part of the Anglo-Irish potato/cabbage-based stodge food subgroup, which also includes bubble and squeak, and colcannon.
Rumbledethumps, however, benefits from throwing turnip (or swede) and cheese into the mix. Regarding the former, the Scottish commonly call a swede a turnip, so technically speaking we really should have used a proper swede for our dish. However, we couldn't get one hereabouts, so sourced some proper turnip instead.
Here's what you'll need to get rumbledethumping: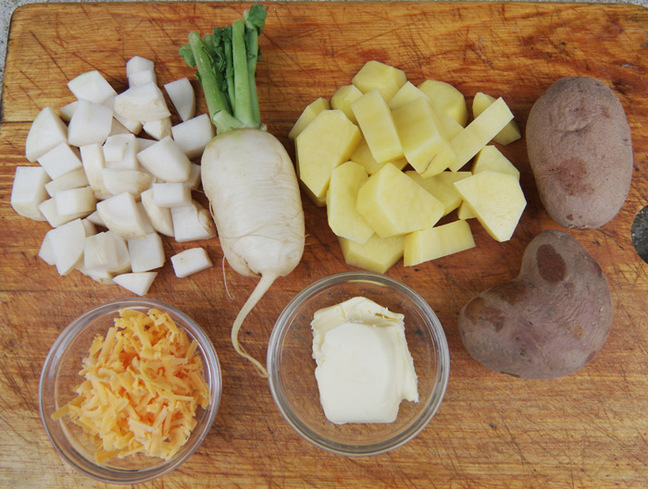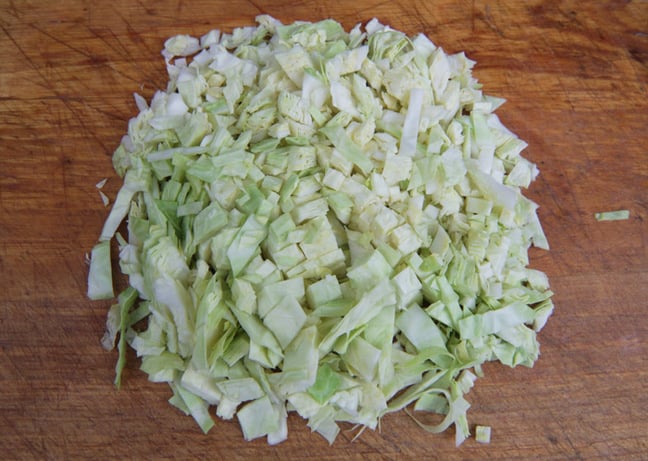 400g chopped turnip (or swede)
600g peeled and chopped spuds
100g butter
100g grated Cheddar cheese
250g chopped cabbage
Once you've assembled all that, get stuck in as follows: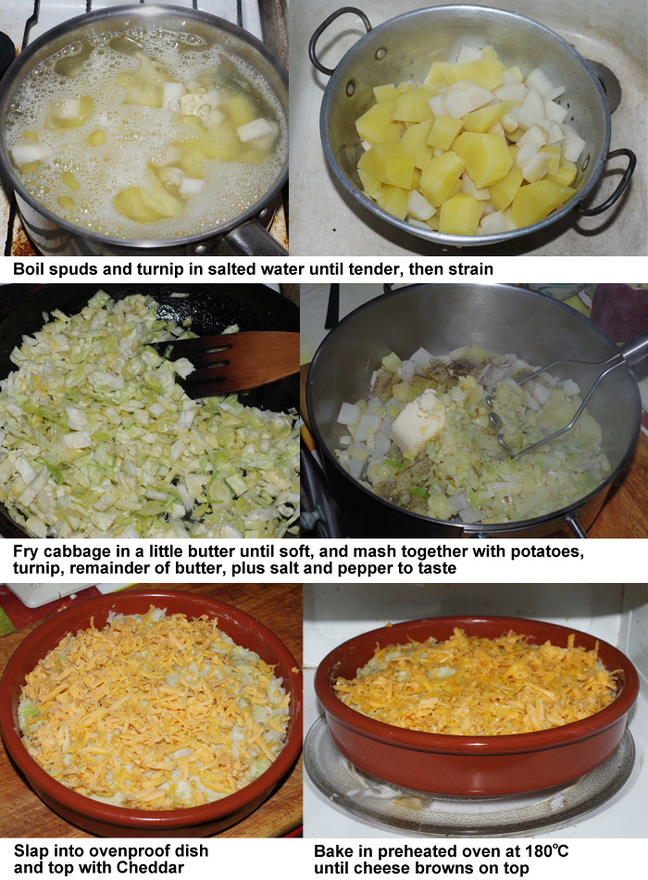 We should note that the recipes we checked out say you should cover the dish, cook for 30 minutes in the oven, then uncover and continue to bake until the cheese browns (about 15 minutes). We used a combined oven/grill to do the whole thing in one hit, and it came out just fine and bonny: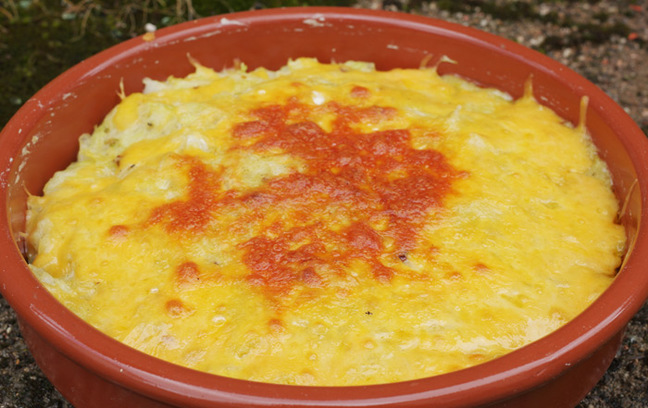 If you doubt your ability to handle boiling water and frying pans after a robust night on the sauce, you can prep your rumbledethumps in advance with the unmelted cheese on top, leave in the fridge and do the oven bit of the operation when your stagger through the door. Obviously, allow extra cooking time for full heating.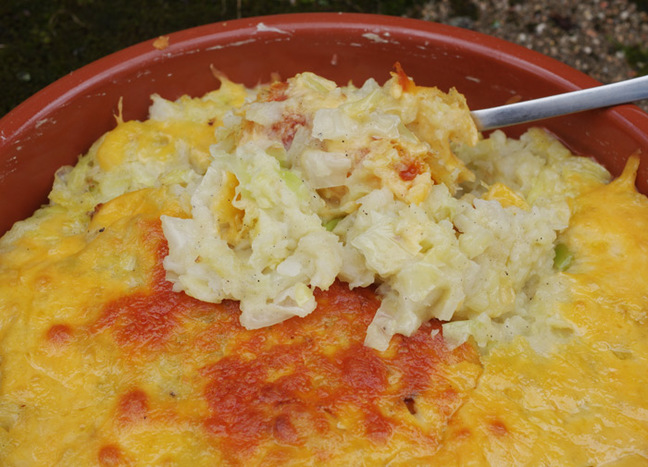 Whatever your line of attack, you'll be rewarded with a steaming platter of creamy goodness. If you don't over-fry it, the cabbage adds a nice touch of crunch to the mélange, and what's not to like about a melted cheese topping?
For an absolutely no-frills variant, try "clapshot" – the Orkney Islands spud and swede mash traditionally served with haggis, or maybe haggis pakora, if you fancy pushing the taste envelope. ®
Noshnote
*The etymology of the name is uncertain, but appears to be partially based on "rumble" in the sense of "scramble" or "mash".
Previous post-pub nosh neckfillers for your wobbly dining consideration ...