Mozilla has revealed how it reckons Firefox should look when it's on the tellie.
Firefox OS user experience designer Hunter Luo reckons that the four basic functions of a smart television are watching shows, accessing apps, controlling devices and looking at list of your content. The user interface for Firefox-for-tellies therefore presents each of those options as a "deck", concealing "cards". So in the image below, "TV" is the deck and each of the channels gets a "card", in this case Channel 32.

Firefox for tellies' decks and cards metaphor
It's also possible to pin cards to a deck, as illustrated at the top of this story.
The image above is just an outline: Mozilla reckons smart tellie-makers will pretty things up. The image at the top of this story, for example, shows how designers might deliver the four key "decks" in an actual product.
The organisation's also imagined how the UI might work another layer down. the image below shows how the deck for "devices" could work, by depicting all the stuff connected to a smart tellie with lovely icons.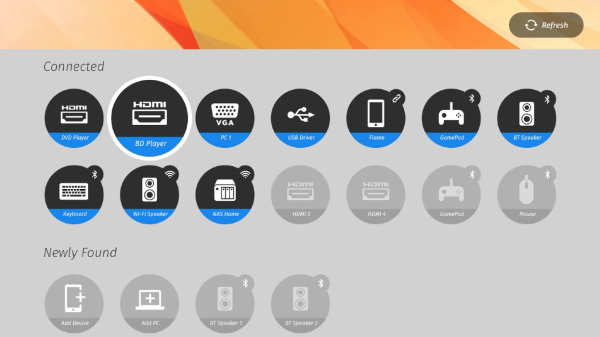 There's also an "Apps" deck, which the outfit says will host any apps one downloads to one's tellie, but also give users the chance to pin the app to the Home screen for easier access.
The "devices deck" in Firefox's UI for tellies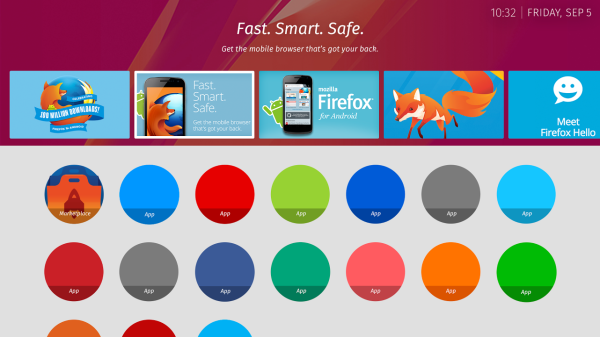 The apps screen in Firefox UI for tellies
Luo writes that Mozilla's chosen this approach to the FirefoxOS UI on smart tellies because "A user wants to spend time on the content, not within the UI, so quick global navigation trumps complexity or added functions."
He also reckons "The importance of applications on smart televisions is growing rapidly, so its vital to frame the UI hierarchy giving equal (or balanced) weight to television channels, apps and input devices."
There's no word on when Mozilla will deliver these ideas in a form fit for tellie-makers to use, or when box-shifters might get around to giving the world tellies running FirefoxOS. Nor can Mozilla point to outstanding success for FirefoxOS in smartphones. ®
Similar topics