PICS The NASA super-balloon that landed in Australia in late April has been found on a cattle station in western Queensland.
The Super Pressure Balloon, slated for a 100-day flight but terminated early, completed a near-circumnavigation of Antarctica, departing from New Zealand, heading east, and arriving in Australia before popping a leak. That's why the agency brought it down.
Now, national broadcaster the Australian Broadcasting Corporation, reports that cattle station workers found it near the remote town of Thargomindah.
With the help of GPS coordinates from an an astronomer who tracked the balloon during its flight, a group of locals including Marianne McCarthy of the nearby Bulloo Downs station located the balloon.
McCarthy reports finding a "big white box" with "cameras, and bits and pieces hanging off it", and what remains of the balloon itself (mostly the orange-and-white plastic visible in the launch photo below).
A NASA team scrambled on the news, and will collect trucks in Brisbane before driving to Adelaide to assemble the rest of their team. They will then head for Queensland to try and recover "four tonnes of material".
Once they arrive, which should involve about 18 hours of driving over 1,500km, the NASA group expects the recovery operation to take a week, noting that the balloon and the payload are about 18 miles (29 km) from each other.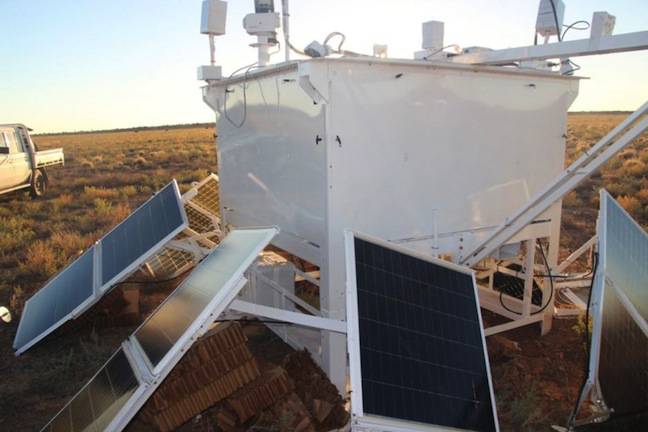 The Super Pressure Balloon payload, photographed by Queenslander Marianne McCarthy and submitted to the ABC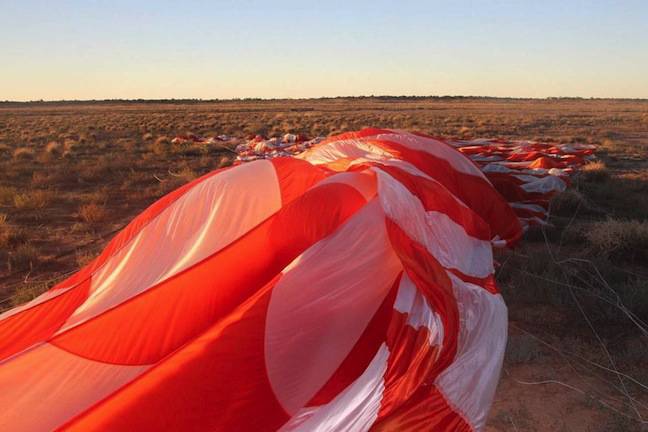 Some of the balloon's structure, Marianne McCarthy, submitted to the ABC
NASA spokesperson Debbie Fairbrother told the ABC that the outback had been an ideal location for the balloon to be grounded, on public safety grounds. ®