Vulture @ the Wheel Aston Martin wants to take on Tesla with a 1,000bhp electric version of its Rapide S. The prestige British marque has also recently announced that it has secured funding to build an all-electric crossover car called the DBX. This is all part of a 200m expansion plan for the firm's factory in Gaydon, Warwickshire, and it seemed like more than enough of a reason for us to visit this modern (and yet retro) palace of technology.
It's a popular form of British deprecation to say "we don't do any engineering in the UK" and "we don't make anything". At Gaydon, though, there's enough engineering and making going on to satisfy the sternest critic.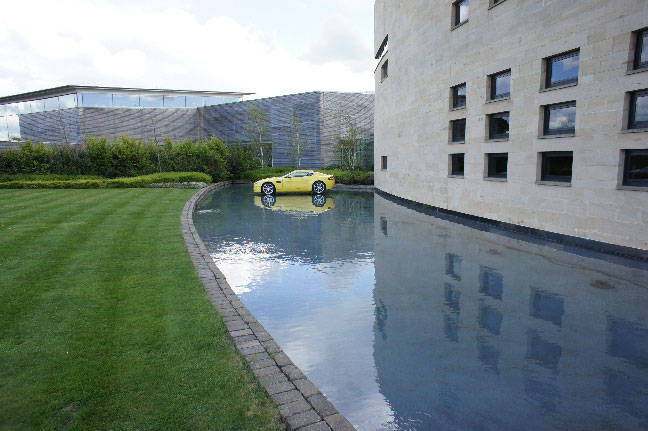 The Jesus Car
Set in smart grounds with a yellow DB9 shimmering Jesus-like on a water feature-cum-factory-moat, the factory is a thing of beauty. Everything about Aston Martin is a thing of beauty. The manicured hedges in the gravel car park, the rows of Aston Martins, the various other cars parked there - presumably those of visiting customers - including a Phantom, F12 and a Corvette.
Aston Martin moved production from a collection of buildings in Newport Pagnell to Gaydon in 2007. The "new" factory is built on a former V-bomber airfield. The move meant the end of every Aston Martin needing delicate taps of a skilled hammer to get parts into shape. All cars are built on jigs, indeed all the subsections are built on jigs with millimetre precision.
That doesn't mean cars are not individual. Each one of the 4,000 cars a year which comes out of the factory is built to order. Aston Martin doesn't fill fields with stock waiting for buyers. Even if the car has been ordered by a dealer to sit on the showroom floor it will usually have been specified with a customer in mind. This is a study in bespoke volume production.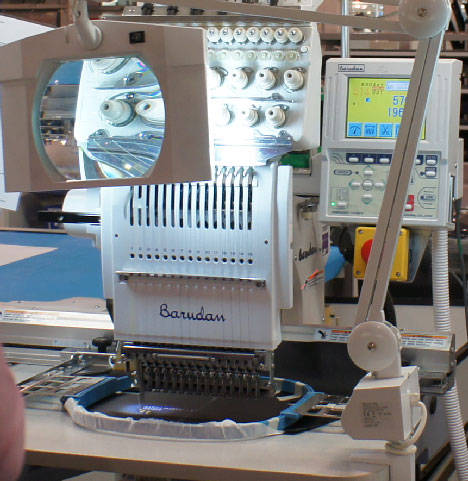 Embroidery machines can scan and stitch
The best example of this is the interior. Aston Martin offers a wide selection of leathers and can take special orders - although they told us that it's a while since anyone requested ostrich. Stitching is by hand, by a team of women using industrial grade sewing machines. They point out that with cloth you can unpick a mistake, but with leather you get a row of holes. Embroidery machines can scan an image and reproduce it, so that if you want your family crest on the headrest it's no problem.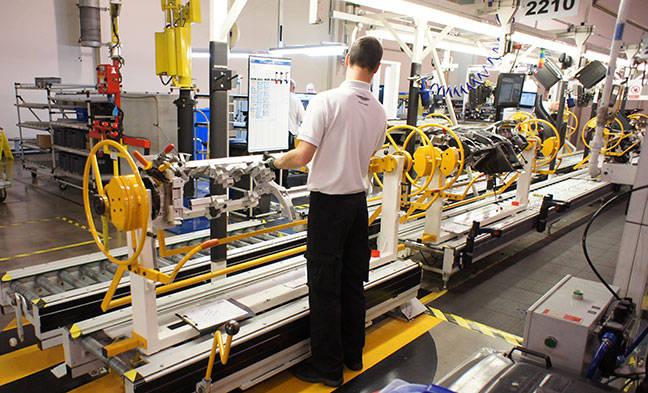 A small production line makes the dashboards, they are different for the various models
A small production line makes dashboards, starting with the extruded aluminium frame and building it up stage by stage. The line has a device which rotates so that all parts of the dashboard can be easily fitted. The completed dash then goes onto a test rig to run through the electronics. Even this rather mechanical process has an air of craft.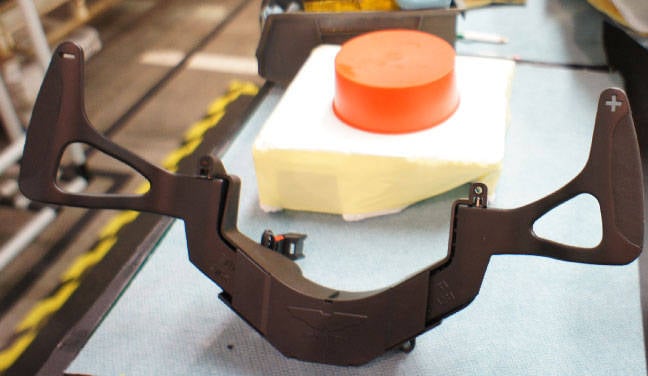 Similar topics