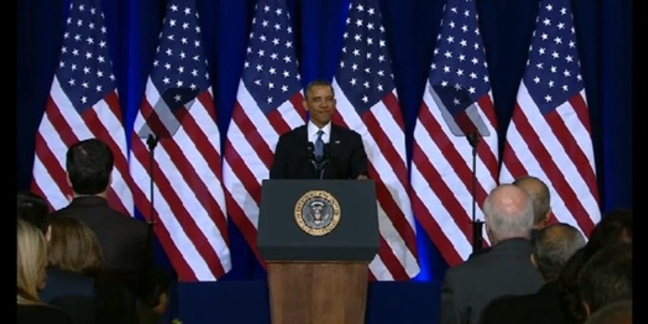 Trans Pacific Partnership (TPP) optimists - including US President Barack Obama - are licking their wounds after Democrats in the US Senate dumped the "fast-track" legislation needed to wrap the trade deal up according to America's preferred timetable.
The Senate Democrats have drawn a bead on the perceived risk the treaty might pose to US manufacturing jobs, rather than the many objections put forward to the (mostly leaked) treaty text and its probable nasty-looking copyright defence mechanisms that criminalise infringements.
The revolt against fast-track negotiation for the TPP and its Atlantic mirror agreement, the Transatlantic Trade and Investment Partnership, doesn't mean the treaties are dead, since as Nevada's Harry Reid, Senate Minority Leader, said the White House could bring all of the treaty bills and the companion measures sought by Democrats up for a vote.
One of those bills sought to prevent currency manipulation by China.
"There's a simple path forward", Reid said, "just put all four bills on the floor".
TPP secrecy came in for a blast from Californian Democrat Senator Barbara Boxer, who complained that to read the text she had to give up all electronics, and was told by a guard she wasn't allowed to take notes.
Boxer's whole tirade is posted on YouTube.
At the very least, the vote will yet-again delay a trade pact meant to cover 12 Pacific nations, with much-criticised provisions such as investor-state dispute settlement (ISDS) that allows companies to sue governments if they don't like local regulations[.
Until recently, Australia's trade minister Andrew Robb has been persistently optimistic about the prospects for the deal. However, earlier in May he voiced fears that without fast-track legislation, negotiations would run into US presidential electioneering, effectively spiking a final deal until well into 2017. ®
Sponsored: Webcast: Discover and secure all of your attack surface