Row at UN domain-name body WIPO: Probes shut down, payout from controversial chief
'Mr X' fingered in tale of DNA skulduggery
---
Exclusive United Nations agency WIPO (the World Intellectual Property Organisation) is in the spotlight again after staff members wrote to UN ambassadors demanding to know why investigations into the behaviour of WIPO head Francis Gurry have been closed down. El Reg can also exclusively reveal details of a mysterious payment made by Gurry's office.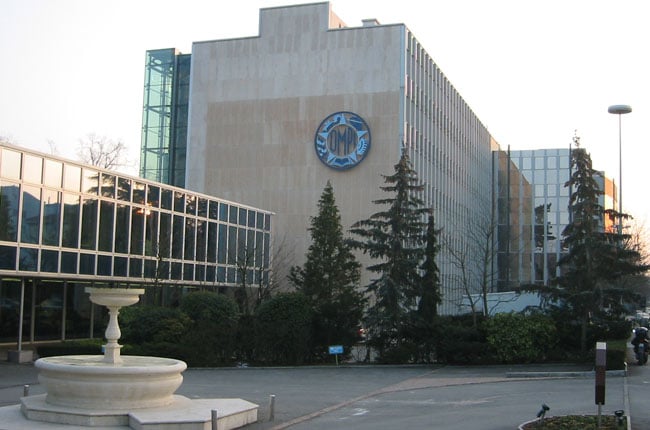 You don't have to be paranoid to work here - but it helps
A former deputy director of WIPO has also written to US Secretary of State John Kerry, appealing to the USA to exercise its traditional oversight role over UN agencies (as it typically provides most of their funding). WIPO is important to the IT sector as it has major roles in the internet domain-name system and in international patents.
Two investigations into the conduct of WIPO chief Gurry were set in motion last year after the Register exclusively published an internal report on misconduct by Mr Gurry - the Pooley Report. This accused Gurry of improperly collecting DNA samples from staff without their knowledge in order to find out who had made internal complaints against him. It also accused Gurry of illegal exports of computer equipment to North Korea, and highlighted Gurry's apparent over-riding of internal procurement procedures to award an IT contract to a company run by an acquaintance of his. At the time, Mr Gurry stated that the allegations were "without foundation".
An initial investigation into the matters raised in the Pooley Report was undertaken by KPMG following the report's publication by the Register. This concluded that a further and more detailed investigation was required. Such an investigation was begun - but the Register understands that it was closed down last November.
WIPO staff members want to know why this has happened. They also want to know why Gurry has paid out a significant sum of money to an ex-WIPO staff member named in the Pooley report. The staff council letter to WIPO's supervising council of national ambassadors to the UN says:
A person (whose identity we will presently protect by calling him Mr X) was a temporary employee in WIPO internal audit; was involved in the tainted investigation of the Brown Report [the original probe into Mr Gurry's secret collection of staff DNA in 2012-13]; critically, [he] appears in the Pooley Report ... Mr X left WIPO in 2013 ...

Mr X received in March 2015 a payment from WIPO for services rendered for over CHF 12,000. This sum was sourced to the budget of the Director General [Mr Gurry].
The Register has seen a copy of an internal WIPO accounting document which appears to corroborate this account. The code under which the expenditure was noted records it under the heading of "smooth and efficient running of the Office of the Director General".
The staff letter further asks:
Did neither the Director General nor Mr X realise that for the former to allocate a significant monetary sum to the latter in the present circumstances would, if the facts were ever revealed, cast a deeply worrying light on both of them?
The letter asks for a proper independent investigation into all the allegations to restore WIPO's "moral reputation".
The preliminary evaluation of the Pooley Report allegations was conducted by KPMG and Labyrinth Risk Consulting last summer. According to our sources within WIPO this probe concluded that there was a need for a fuller investigation. Labyrinth were contracted to carry out this deeper probe and began calling witnesses. This investigation was then canned in November last year.
Both KPMG and Labyrinth declined to comment on the case to the Register, citing client confidentiality.
James Pooley - author of the eponymous report published by the Register last summer - who retired as a deputy director general at WIPO in November, has not given up on the Gurry case. He's now written to US Secretary of State John Kerry. Pooley's letter asks for protection for other witnesses at WIPO and says they are at risk of retribution for speaking out.