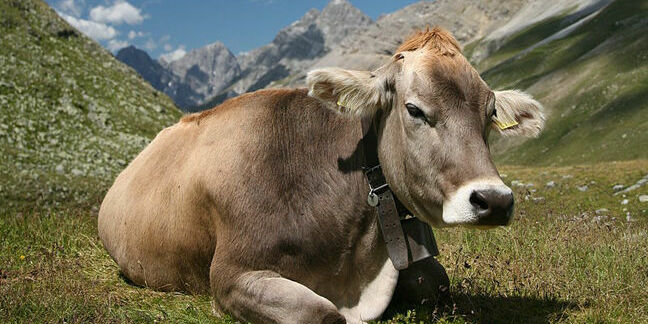 Tearful locals have convened a candlelit vigil to mourn the passing of Bessie the cow, gunned down on Sunday night by Northumbria Police marksmen after hoofing it from the Rising Sun Country Park in North Tyneside.
The animal was taken out by firearms operatives "in the interests of public safety", following a chase involving "more than 15 police vehicles, a helicopter hovering overhead, and three or four officers in sniper gear", according to one witness.
While cops claim the beast was "causing dangerous and severe obstructions" to a major highway, there are allegations that Bessie was simply standing in a field eating grass when Northumbria's finest activated their bovine menace suppression protocol.
The vigil – organised via the R.I.P Wallsend Cow Facebook page – is scheduled for 6.30pm on Friday, at Chicken Lane Field, Wallsend.
Dave Turner, who set up the Facebook tribute, told the BBC: "It's not every day you get a cow getting shot in a field nearby. I think we need to mark this occasion with a serious send-off for Bessie. We are going to light candles and say a little prayer for her." ®
Sponsored: Webcast: Ransomware has gone nuclear