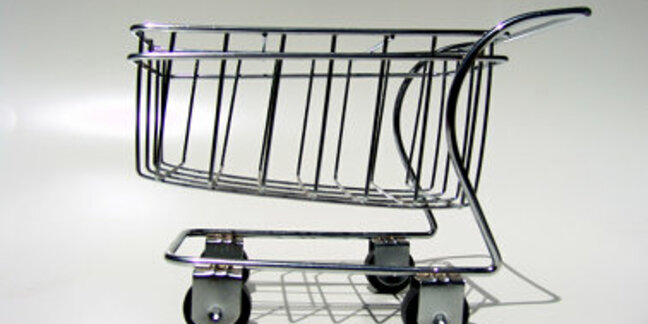 The Austrian parent of enterprise licensing specialist reseller and tech provider Comparex has hired an investment banker to sell the business, The Channel can reveal.
According to multiple sources, Raiffeisen Bank has called on Jefferies to find a buyer, the formal process has started, and an Information Memorandum is being prepared.
But Comparex – which has offices in 31 countries across Europe, Asia, African and America, and turned over a combined €1.7bn in 2014, up €258m year-on-year – is not a bite-sized chunk.
Industry people contacted by El Chan believe the likely new owner will be found in the private equity community rather than the tech industry, given the bulk of the business.
Comparex is a Microsoft licensing solutions partner (LSP), but also resells 70 other vendors, including Adobe, CA, Citrix, IBM, Symantec and VMware.
Software reselling is a tough game and with no IP itself, the business will not command the same premiums as managed services providers.
That said, the UK has flown the flag for the company, winning some hefty government frameworks, albeit low-margin deals. These include the latest big licensing deal with the MoD.
LSPs now receive far lower fees for these Enterprise Agreements than they used to in major accounts – large corporate and public sector – and this trend will continue. It has hit some firms hard including Insight Enterprises.
Raiffeisen Bank has numerous investments in the Ukraine and Russia, where political unrest has disrupted the economic stability in the region, and sources tell us it's feeling the pinch.
Only yesterday, the bank revealed that profits for the first half of its fiscal had halved and it refused to provide future guidance warning, indicating it may report a second straight annual loss.
Given the challenges, sources estimate the senior management view this as a good time to sell up while the going is good. "Comparex did well last year, so [Raiffeisen] is looking to cash in some investments to realise its assets," said one.
Comparex was created in 1986 as a joint venture with Siemens and BASF to sell mainframe systems, but Siemens exited the company two years later. BASF sold a 40 per cent stake to South African service provider Persetel in 1995 and the rest by 1999.
An MBO took place in 2002 in partnership with TDMI, but TDMI went bust in 2009 and following the insolvency, PC-WARE formed the new company Comparex PC-WARE.
Peruni Holdings, a subsidiary of Raiffeisen Informatik – a system integrator which is owned by Raiffeisen Bank – has owned 100 per cent of Comparex since 2011.
We have asked Comparex PR for comment and they are mulling it over. ®
Sponsored: Webcast: Ransomware has gone nuclear