Carry On Computing: Ten stylish laptop bags for him
A touch of class for tech travellers
---
Product Round-Up If you've been promising yourself a new laptop holdall for ages, why not use this Bank Holiday weekend to get yourself, as the saying goes, a brand new bag? We'll be looking bags for women tomorrow, so everyone can get kitted out with something chic, but first the swanky stuff for men.
It's not all about eye candy, though, as the focus is on the latest tech bags that are built to last with a range of different styles from messenger and brief to backpack. Among the key considerations are padded protection, durability and weight – who needs a bag that's heavy before putting anything in it? Lest we forget easy access to compartments, carry comfort, a preference for an unobtrusive logo and, the most important thing, style.
Apart from the Longchamp bag, which fits 13-inch laptops, all others will accommodate 15-inch models and some take 17-inch machines, too.
To get the measure of things, to fit a typical 15-inch laptop you need a width of 38cm on a soft bag or 40cm for a rigid bag and at least 43cm for a 17-incher. Most designs are quite rightly now unisex but the more ladylike bags follow tomorrow.
Ally Capellino AO Superlight Satchel

This bag is posh, not in a posh stinky-rich-logo-blaring way, but subtle, with just an air of posh that Brits do well. Indeed, Capellino is a homegrown UK designer bag company.
Going a step further, Alison Lloyd the designer behind the name, joined forces with Apple to launch the AO (Apple online) collection offering functional, but aesthetic Apple specific bags.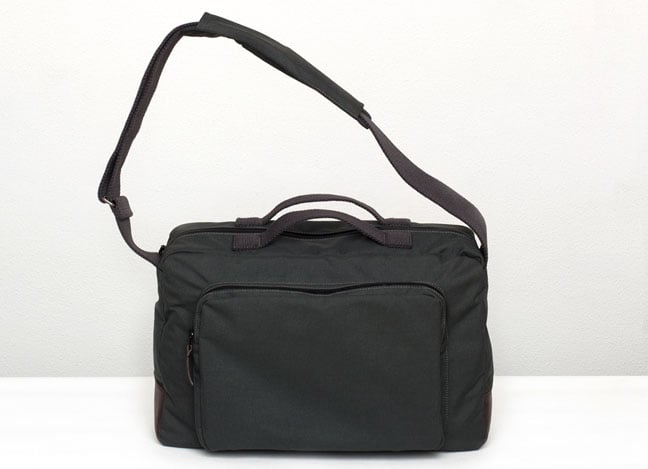 Albeit Apple focused, this 15-incher is good for most PC models, too. It comes in just the latest neutral, grey, and shouts style with practicality for any worker or traveller. The satchel is made from the signature AO waxed cotton, with veg tanned leather base and trim. At under 1kg it's branded as "super light" but doesn't scrimp on quality. Alongside the padded pockets for laptop, tablet and phone it still has room to take other chunkier items.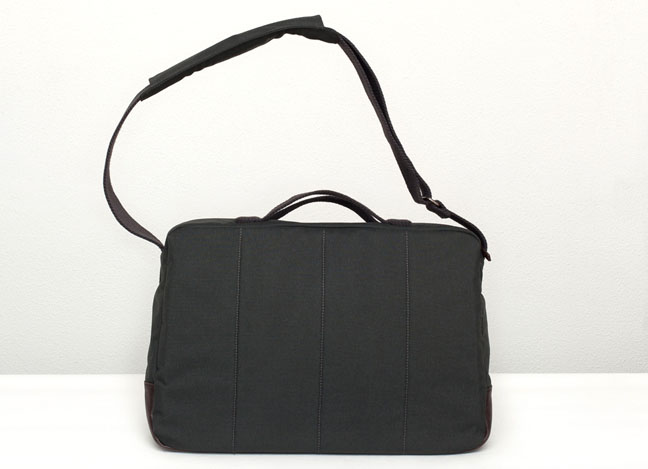 The zips and lining are water resistant, adjustable shoulder strap to carry across the body or handheld with double woven handles. The quality is superb and, as the Capellino site states, "with a bit of care and attention it will last you a life-time." That being so, why is there just the usual one-year warranty?
Price
£170
Size and weight
W44 x H31 x D12cm, 0.9kg
More info
Ally Capellino
Barbour Classic Wax Leather Messenger

When it comes to Barbour, you're probably not alone if you're thinking wax jackets donned by fly fisherman, but this iconic British brand also makes enduring holdalls. New for 2015, its messenger bag offering has the rugged quality expected from Barbour but it's equally suited to country folk or the city highflier.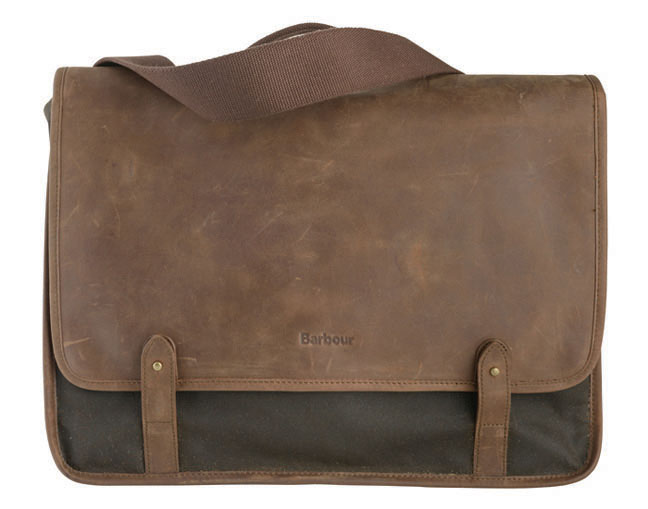 Kitted out in olive-coloured waxed cotton with waxed brown leather flap and antique brass detail, the Barbour logo embossed into the leather is suitably understated. The signature cotton tartan on the interior gives a nod to the traditional jacket with just one laptop slip pocket and one exterior pocket. Depending on preference or load you can haul it around from its tough cotton handle or use the removable shoulder strap. It's fairly light too so it's not an imposition, either.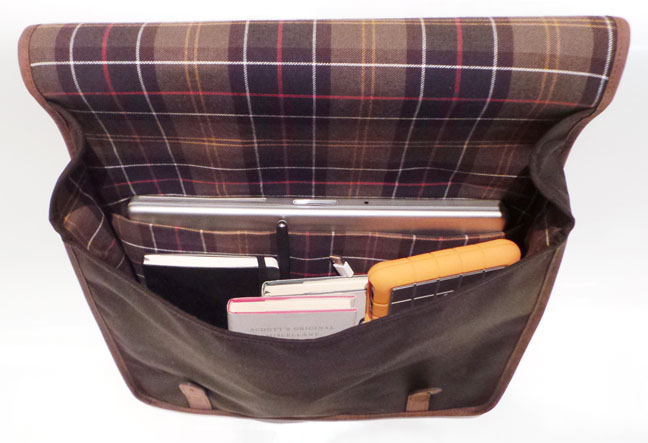 Some may hanker after more pockets, but in my mind too many typically means it's the last pocket you check that contains what you're looking for. If you prefer a more structured look, check out the Barbour Belsay briefcase at £229.
Price
£159
Size and weight
W42 x H33.5 x D9cm, 1.02kg
More info
Barbour