Product Roundup I've long sung the praises of the Longchamp Le Pilage. Stylish and hardwearing, this super light bag weighs in at just 225g. Yes, you have to add your own laptop sleeve, but what's not to love? Yet in the daytime commute, women everywhere now haul this stalwart bag. A First World problem it might be, but who wants to be one of the homogeneous bunch?
So, following on from our round-up of laptop bags for him, it was a pleasure to commuter-test the latest satchels, briefs and backpacks made to appeal to women. The choice was immense as were some prices; however, my top picks were whittled down to four factors: ease of carrying, the weight – ideally around the 1kg mark – protective padding and durability.
A nice touch is that some manufacturers offer an optional battery pack to keep the phone and tablet powered while on the hoof. Unlike the men's choices covered yesterday, the bags here cover a range of different laptop sizes. So, let's kick off with the some satchels
Ally Capellino AO Leather Satchel

Made from the softest leather for an 11" MacBook Air or something similarly svelte, this bag is among my favourites – and there's the AO 15" multi canvas satchel at £170 for those with bigger machines. The AO range is pricey but Apple enthusiasts wanting covert style will approve, no doubt.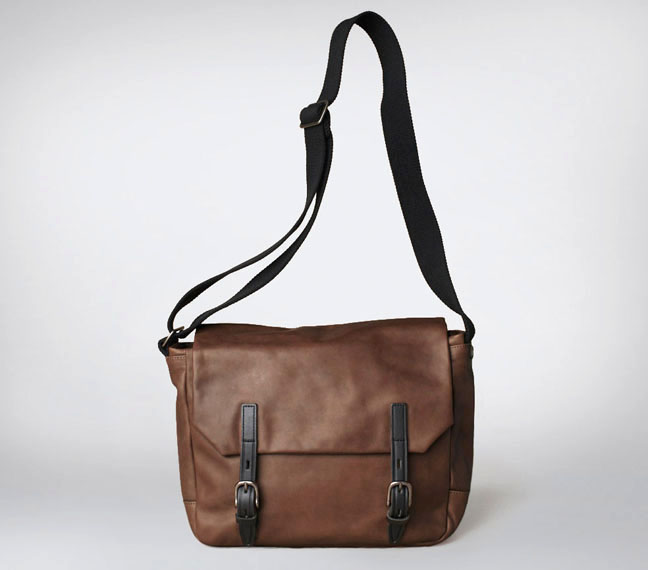 Albeit small, the leather satchel offers plenty space for all the stuff we girls stash in a handbag. Protection comes from the padded laptop slip, with zipper and phone pocket. In use, the buckles are fiddly compared to modern openers but this is a minor foible. Like any quality leather bag, it's water resistant, and, lest we forget, AO recommends you keep it clean with baby wipes – soft bottoms and leather both enjoy them, so it seems.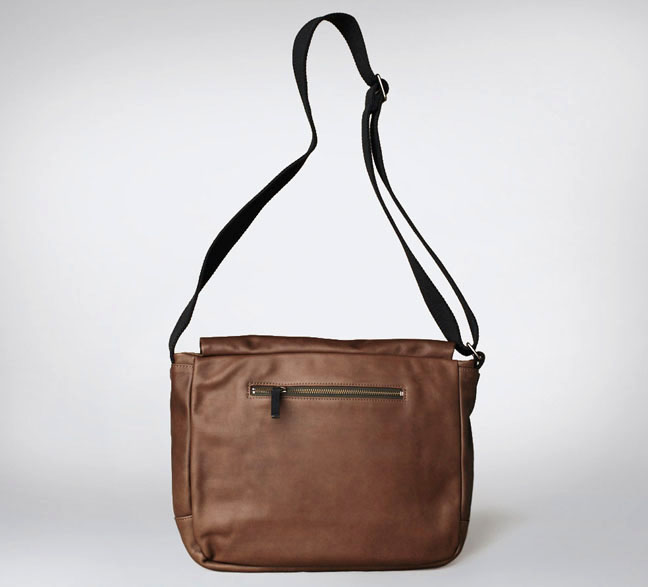 Price
£275
Size and weight
H23 x W30cm x D9cm, 1kg
More info
Ally Capellino
DBramante 1928 Marselisborg Messenger Bag

If you're looking for a full leather large-satchel and your budget doesn't stretch beyond £100, the Marselisborg has much going for it, provided your laptop screen is no bigger than 14 inches. For a tough bag that can bulk out to take the gym kit or tuck-box too, this is great value. From the large leather flap with water-resistant outer, the main interior has a laptop padded section, further pockets for phone, wallet and pens.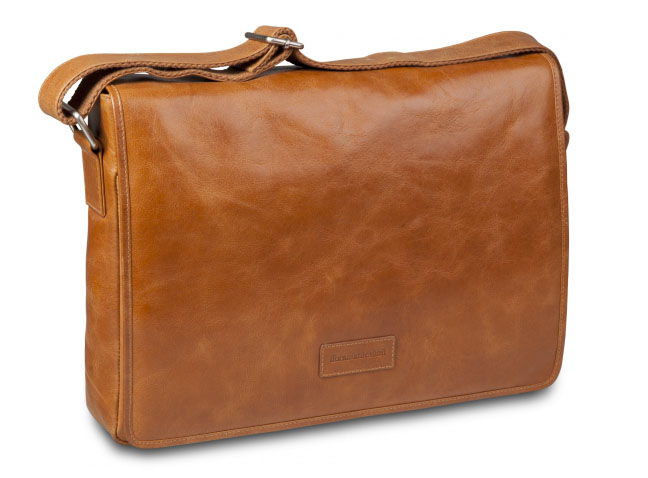 It has a modern magnet closure and the overall quality feels good but lacks the finesse of a bag to last decades. Even so, affordable style shouldn't be sniffed at. Available in Golden Tan or Hunter Dark finishes.