This article is more than 1 year old
Will Hay: Britain's bumbling star of the screen and skies
Comic actor and acclaimed astronomer extraordinaire
Feature It's 80 years since Gainsborough Pictures released the comedy Boys Will Be Boys, the movie that finally established ex-music hall performer Will Hay as a British film name – during that same year of 1935 he also published an accomplished astronomy book Through My Telescope. Hay was now a rising star in both senses of the word and in 1936 film exhibitors would vote him one of the UK's Top Ten film performers.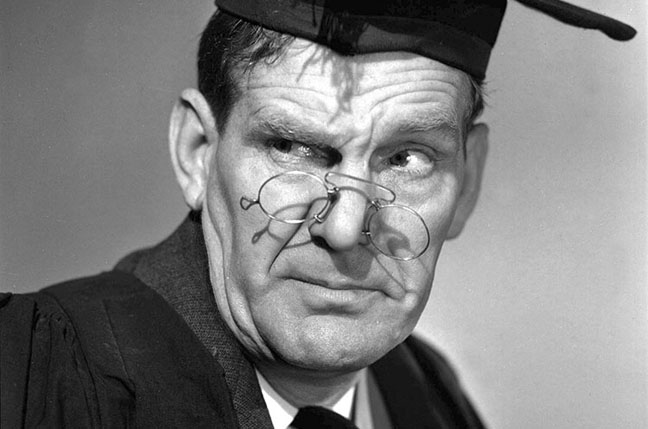 Will Hay: comic actor, writer, astronomer and linguist – they don't make 'em like that any more
For the next seven years he would dominate the comedy scene – matched in box office terms only by the ukulele-playing singer George Formby – and many future Brit luminaries of stage and screen would make some of their first appearances in his productions, including Sir John Mills, Ted Ray, Graham Moffat, Moore Marriot, Roddy McDowall, Claude Hulbert, Thora Hird, Mervyn Johns, Carry On star Charles Hawtrey and Dad's Army stalwarts Clive Dunn and John Laurie.
Born in Stockton in 1888, Hay's family moved him south to Suffolk before his first birthday. As his father became a jobbing engineer so the family's mobility quickly increased – moving next to Hemel Hempstead then to London and finally to Manchester where Hay Senior established his own firm. Wanting independence, Will refused to join the family company and started instead as an apprentice engineer for Westinghouse.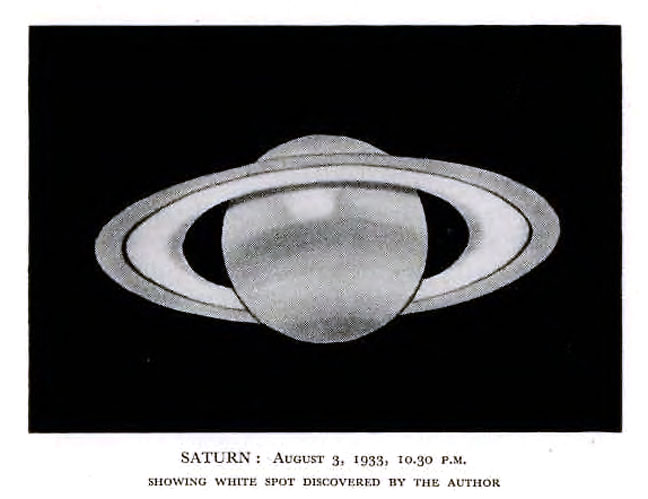 Stars in his eyes: image from Hay's book on astronomy Through My Telescope
Yet Hay was no typical engineer and his humour hid by the fact that, by the age of 19, he'd learnt German, French and Italian to such a high level that he was able to leave engineering and became an interpreter. His nineteenth year also saw him married to fellow teenager Gladys…and when his daughter Gladys Elspeth was born some 18 months later Hay decided he could make a better living for his new family in the pre-Great War music halls.
Stealing some of his sister Eppie's staff room reminiscences – she was a full time teacher – Hay began to develop his pompous, bumbling schoolmaster act. After working for over three years with the Fred Karno troupe, where Stan Laurel and Charlie Chaplin had developed their craft, Hay swiftly found himself the talk of the town: selling out Britain's biggest music halls, playing sets for the Prince of Wales and successfully touring America, South Africa and Canada.
After some BBC radio work the film world now beckoned and, after a few cameos and shorts, he made his proper cinematic debut in 1934's Those Were The Days. The latter was still doing well when Hay appearances in Radio Parade (1934) and Dandy Dick (1935) also hit the nation's cinemas – the latter also featuring the professionally aged Moore Marriot, his first film with Hay.
Then came Boys Will Be Boys (1935) with a screenplay written by Hay himself. The story wasn't overly deep – a prison teacher cons his way into a boarding school job and helps stop a diamond theft – but it did have its moments. And it was the perfect frame for Hay's idiot teacher routines…
Windbag The Sailor (1936) the following year was a clear improvement and allowed Hay's skill at bluster and bullshit to shine forth. It also had some sea stunts that no one would even think about attempting today without serious body armour and/or CGI.
Hay spins a nautical yarn in Windbag the Sailor (1936)
The next Will Hay film Where There's A Will (1936) – again a Gainsborough production with its charming 17th Century intro – cast him as a quietly boozy lawyer on the skids with a very young Graham Moffat as his assistant.