Colour me bad: Kraken time or damp squid with Splatoon
Water way to fight a war
Game Theory Nintendo might be incapable of depicting any kind of violence in its games (beyond a fat plumber stamping on turtles), but that doesn't mean it can't do team warfare. Splatoon navigates the narrow path between too much violence and too little by furnishing its combatants with water pistols filled with coloured ink.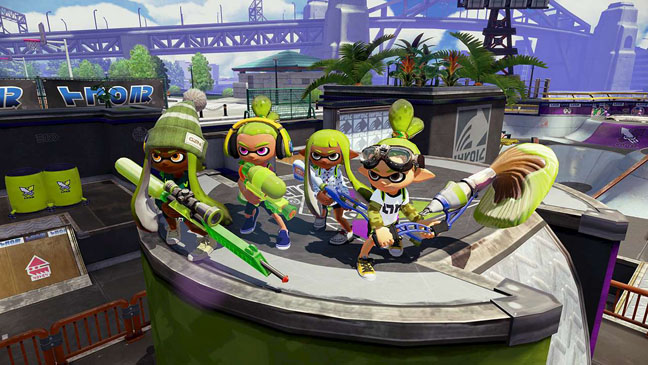 Colour me bad
What ensues though, isn't the paintball battle you might expect but rather a war for turf, as teams of four attempt to cover as much of the map in their ink as possible.
The winning team in this garish war of cartoonified technicolour is the one that successfully paints the town red (or blue, green, orange, etc.).
Don't worry CoD fans, you can 'splat' the enemy, so returning them to their base. However, this is only ever a subplot in a game where victory is solely concerned with ink coverage.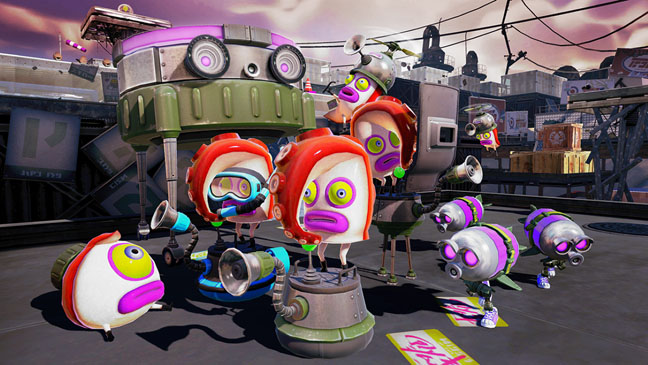 Inklings: not the sharpest knives in the drawer
Adding to the madness is the fact that Splatoon's warring factions are a race of half-man, half-squid things known as Inklings. They might roughly resemble humans, but guide them across their own colour of ink and they can sink into it, refilling their ink tank and transforming into their speedier squid form as they do.
The race to paint terrain therefore isn't just about winning, but also a conduit that lets you get back to the frontline in double-quick time. This serves to not only create a fraught contested middle ground in every game you'll play, but also makes for a frantic last minute of game time as territory is painted and re-painted at breakneck speed.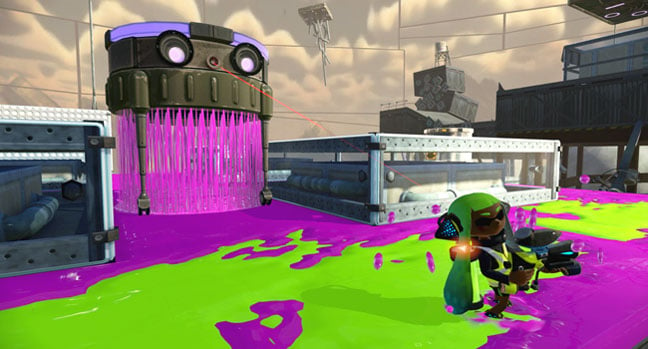 Repainting the map: a Sprinkler bot makes a move
For the tactically minded you can also jump to any teammate anywhere on the map via a touch of the Gamepad's screen. This comes at the expense of a marker being placed on your potential landing spot for the enemy to see, but is a great way to help out a buddy or find a way through to enemy-coloured territory.
To help you wage war you'll find a range of weaponry at your disposal, with more available from the gun store as you level-up. Options include sniper rifle and machine gun types, but expand to the much more unconventional such as a giant paint roller.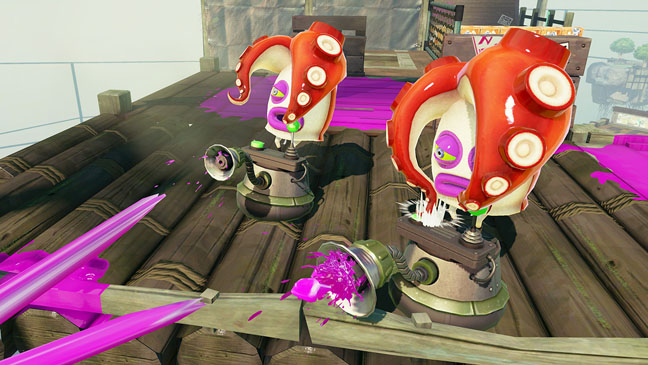 Liquid weapon
Freshly bought weapons also come bundled with specific secondary armaments – think ink grenades and sprinklers – as well as special weapons. The latter – whose use is earned as you ink territory – including all kinds of gizmos from rocket launchers to air strikes.