This article is more than 1 year old
Strap-on fiddle factor: We poke ten Apple Watch apps
Extracting the most value from a pretty expensive wristjob
Product Roundup It's the hottest thing to happen to wrists since Chinese burns, but apart from leaking your biology and emptying your wallet, what can an Apple Watch actually do for you – assuming you can get one?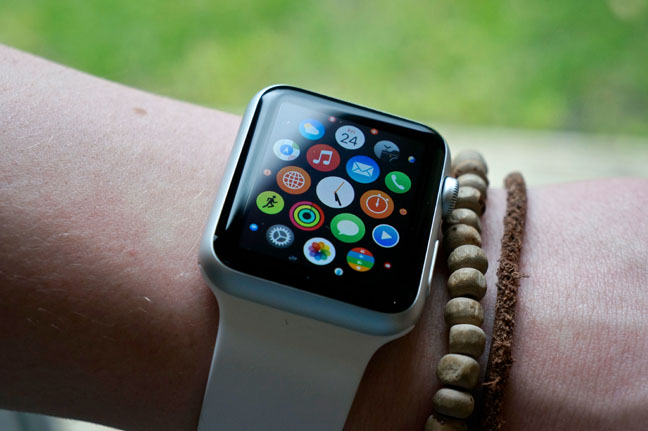 Beyond the limited built-in functions, the answer lies in the 4,000-odd apps that already support the device.
You can browse and order almost anything via Amazon, feed the parking meter with PayByPhone, or get your easyJet gate info without staring at the monitor, and that's just for starters.
Having installed an app that claims Watch support, open the Apple Watch app on your iPhone (it's part of the latest version of iOS), scroll down and tap the name of the app, then flip the switch to make it appear on your Watch. Some seem to be activated by default, others not, for… reasons.
Most apps offer very limited functionality on the Watch – enough to be a bonus if you use the app anyway, but not a must-have for Watch wearers in their own right. Here are ten, though, that you might find genuinely interesting.
Calculator for Apple Watch

Put your Casio memories aside: no calculator app is included with the Watch, and the third-party ones struggle. The problem is that apps don't run natively on the device: everything is relayed from the iPhone. So everything lags. Tap a three-digit number and the first digit appears ... appears on ... appears on the display while the ... did I tap the second digit? ... oh there's the first digit ... now is it buffering or ignoring me?
Even the venerable Calcbot can't overcome this. It doesn't help itself by oversimplifying to the extent that you have to Force Touch just to see the operators (+, - and so on). Unit conversions are usefully included, but you have to go to the iPhone app to preset the four conversions you want to use; on the Watch, you can't even switch between, say, sterling to dollars and vice versa.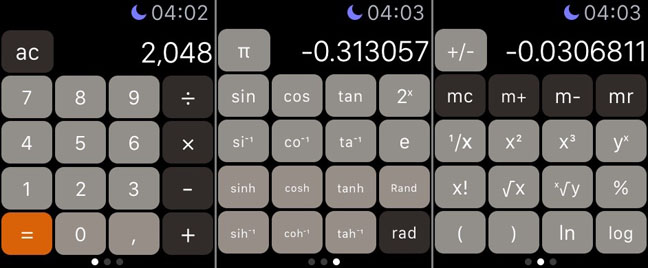 So I narrowly prefer the free Calculator for Apple Watch, which lacks conversions but includes scientific functions. And the operators are right there – although they don't display when tapped, so you can't be sure you've selected one.
Stop press: the excellent PCalc, available in free Lite or £7.99 versions, has just added Watch support, and it's good. But there's no scientific on the wrist screen and the operators are separate again.
Apple really needs to add its own non-laggy calculator or hurry up and let someone else do it. Native apps are due 'later this year' – look out for news from WWDC in June.
Price
Free
More info
ITWC