NSFW A Chinese artist will likely not be strapped to a gurney and injected with a lethal cocktail of chemicals, despite the best efforts of Western news outlets and the local Twat-O-Tron to suggest a nude photo shoot at Beijing's Forbidden City might represent a surefire shortcut to the execution chamber.
According to The Mirror, some geezer called "WANIMAL" (link NSFW) provoked "profanity" outrage on local social media by publishing snaps of bare naked ladies posing in the emperor's former des-res.
In the public interest, we today republish one of the offending snaps, albeit suitably retouched for a family publication such as this.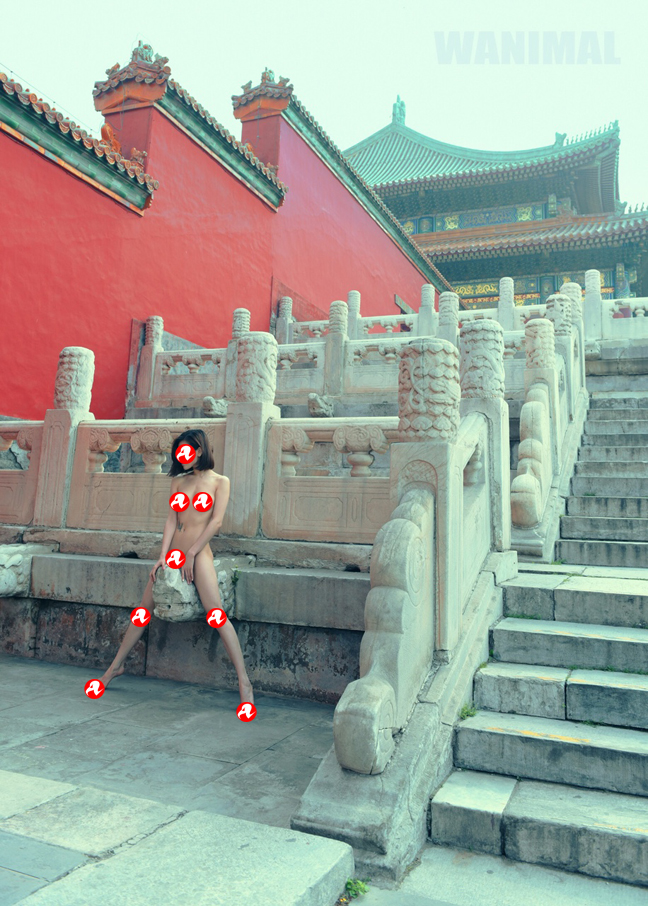 In his defence, the author of the smutshoot said: "I was just getting on with my work and did not affect anyone else."
Indeed, The Mirror finally concedes that management at the Forbidden City museum "has so far not commented on the pictures or on whether they had approved what was going on".
It concludes: "As no-one complained about his actions it is unlikely that any further action will be taken because it cannot be counted as a public disturbance."
Quite what Islamic State would make of the matter we leave to The Daily Mail. We have made our dossier of uncensored images available to the Voice of Middle England™ periodical's news desk. ®
Similar topics