This article is more than 1 year old
LG G4: Be careful while fingering this leather-clad smartie pants
Removable battery, micro SD expansion? Walk this way...
Psychological theories
You have to niggle to find fault with LG's flagship, but we're nigglers, knowing small things can be deal-breakers. Readers often quote Freud's "Narcissism of Small Differences", quite rightly; in this price range, you've every right to be fussy. The absence of a fingerprint sensor puts clear water between Apple, Samsung (which has really cracked it with the S6 sensor) and their competition.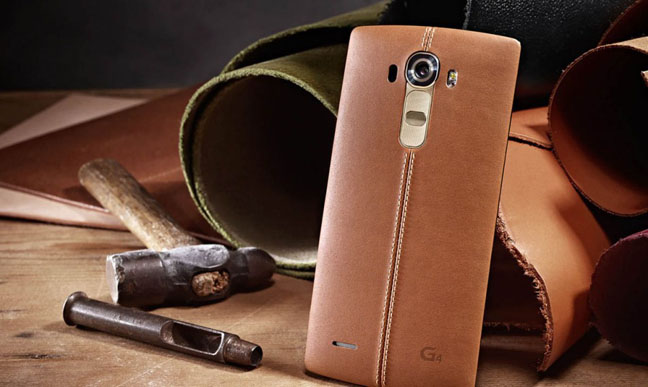 A hammer always comes in handy when crafting a smartphone
Modern smartphones need to be locked to diminish the risk of identity theft, and in practice that means unlocking one many times a day. (LG's knock-to-unlock is akin to writing your PIN number on your forehead). A sensor is a small thing, but a huge timesaver. LG's still lacks this.
One small complaint is that built-in Qi charging has been dropped – once you've got the plates you worry a lot less about running out of power. You can add this to the phone using the very smart and functional LG Quick Circle Qi window case. It's a windowed case with a book-style flip design that allows you to view notifications and perform simple interactions without opening the cover. For my money LG's is the best implementation of a window case on the market.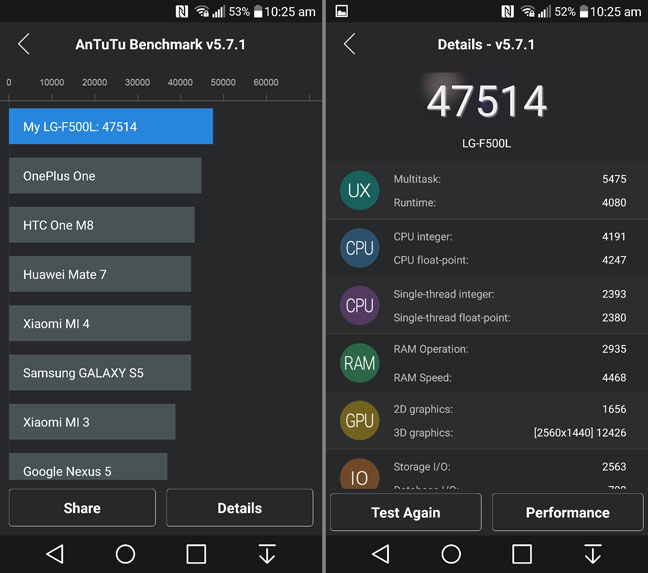 LG G4 AnTuTu benchmark results
However, customer satisfaction will largely depend on how well you get on with the G4's button arrangement. I found having a Samsung S6 massively more convenient, not just because of the fingerprint unlocking but because of the venerable main button. Double-click that button and the camera is ready in a second or two. And while you can turn the G4 display on and off with a double knock, taking pictures always took much longer. But it's a tradeoff – if you like larger displays then the G4's dazzles.
Both have solid own-brand after market accessories, ranging from wearables to cases.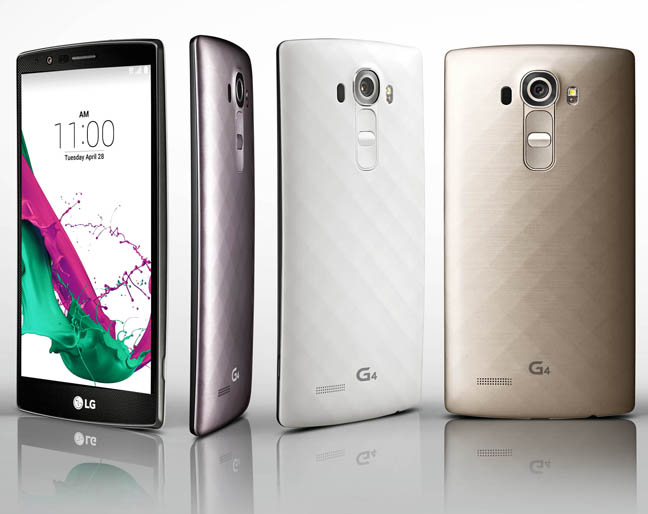 The ceramic alternative for vegans
The Reg Verdict
If you've the yen and the yearning to pay in the £40/month range for a swanky flagship, then the G4 needs to be on your shopping list. HTC's out of the running because its camera doesn't cut it and the 810 processor zaps the phone, to no great advantage.
Sony has yet to show its hand this year. Yet the Chinese are coming; for considerably less, Huawei's beautiful new P8 which is almost here, does almost the same job, for around £200-£250 cheaper. Are this year's £600 flagships really £200 better than that last year's discounted flagships? ®

LG G4: Be careful while fingering this leather-clad smartie pants
LG's Android flagship with a 5.5inch 2560 x 1440-pixel display, 16Mp camera, Qualcomm Snapdragon 808 CPU, 3GB of RAM, 32GB internal storage, microSD expansion up to 2TB and a 3000mAh removable battery
Price:
£530 (ceramic body), £560 (leather body) RRP