Festival tech: Charge your mobe while you queue for a pee
Gadgets for Glasto and other sun-kissed muddy mayhem
LifeProof Waterproof Smartphone Case for iPhone/Samsung Galaxy

Anyone who takes a five hundred quid smartphone to an outdoor festival without investing in some form of protection for it is frankly a few albums short of a full back catalogue. My personal favourite is the LifeProof case that's available for recent iPhones and the Samsung Galaxy S4/5/6.
The killer features here are full waterproofing along with Military Standard 810G-516.6 and IP68 drop survival and resistance to foreign matter ingress. In real terms, LifeProof defines that as being able to survive two metres underwater for one hour and a drop onto a hard surface, again from two metres.
All my S5's ports and buttons continued to work when in the case, including the fingerprint scanner. The camera lens cover has no deleterious effect on picture quality either. There's even a handy waterproof headphones extension cable. You can pick up most LifeProof cases at your local Clas Ohlson if you want to play with one before you buy, which, at £70 a pop you, probably will.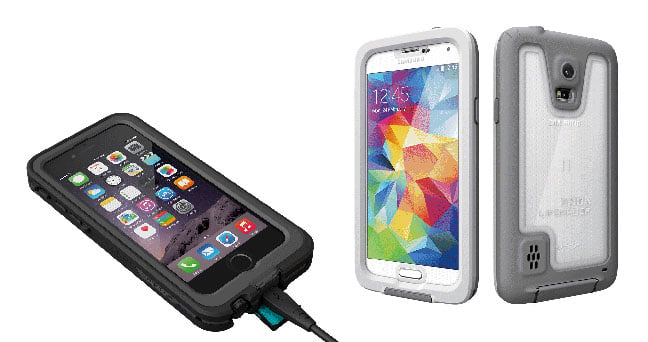 Notebook BBQ Grill

Granted taking a barbeque grill to an outdoor festival will mark you out as a bit of a knob, or a bit of an American. Still, if you feel you must then the Notebook Grill should fit the bill. At under £25 and less than 4kg, it's both cheap and light. Measuring up at only 4 x 40 x 45cm when folded up, it's compact too and should fit in most dishwashers for post-gig decontamination.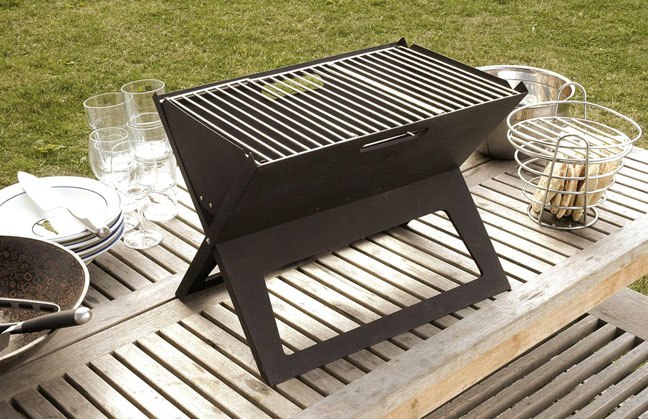 Setting it up is no harder than unfolding a camp chair after which you just load in your charcoal and start incinerating your lunch. When folded the grill and charcoal racks sit in the middle of the assembly so losing them them shouldn't be a problem.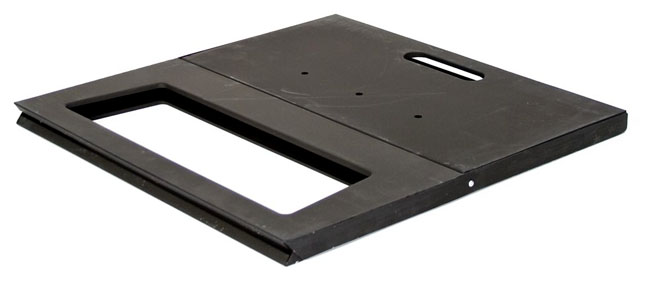 Prolonged and vigorous use can see the paint come off and bits get slightly bent: my next door neighbour has had one for over a year and it's looking a bit tired. Even so, it still works a treat and for 25 quid, what do you expect?