Festival tech: Charge your mobe while you queue for a pee
Gadgets for Glasto and other sun-kissed muddy mayhem
Soulra FRX3 Hand Turbine Radio

Calling the FRX3 a portable radio is like calling a Swiss Army knife a penknife. Technically correct but not the whole story. Not by a long chalk. You see you can power the FRX3 in a number of ways. Switch to manual and crank the hand turbine – a couple of minutes wrist effort and you'll be good for around 15 minutes of music.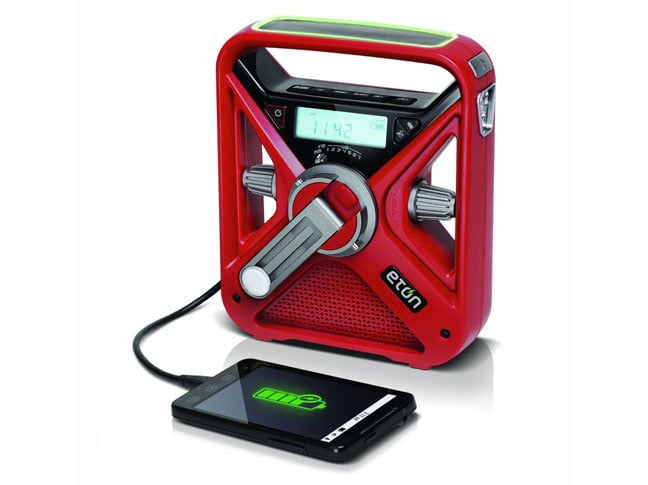 A more relaxed alternative is to charge it in the sun using the solar panel on the handle. And if it's dark and your wrist is busy elsewhere, you can use the mini USB cable to charge the rechargeable battery or just stuff in a couple of AAA batteries.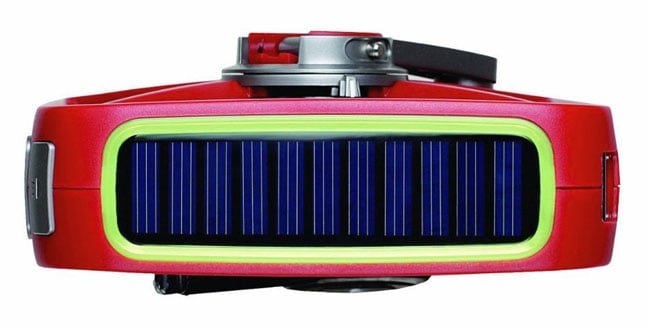 AM/FM reception is good and you can play your own tunes through the 3.5mm AUX-in jack. The mono speaker is a bit tinny though. You can also use the FRX3 to charge your mobile making it, in effect, a hand-crank battery pack. Oh, and there's a torch, an alarm clock and an earphones socket too. The radio antenna and crank handle both fold away making for an impressively compact box of tricks.
True Utility Framework Multitool

By his tool shall ye judge a man. There's two ways of reading that. One could get you arrested, the other will help you perform all sorts of handy tasks over the Glasto weekend. There's no shortage of good multitools on the market but I personally favour True Utility's take on things.
The Framework Multitool is exceedingly well made from a combination of stainless steel and anodised aluminium and features all the tools you're likely to need from a Philips screwdriver and spring-assisted needle nosed pliers to wire cutters and a saw.
It's light and compact too and only costs £20 so your world won't stop turning if you lose it or get it impounded at an airport (which happened to me at Le Mans and Manchester, respectively). If there's a job you can't do with a Framework you're probably going to need your full tool kit, but you're not going to take that to Reading Festival are you?