Thank you Mr Ford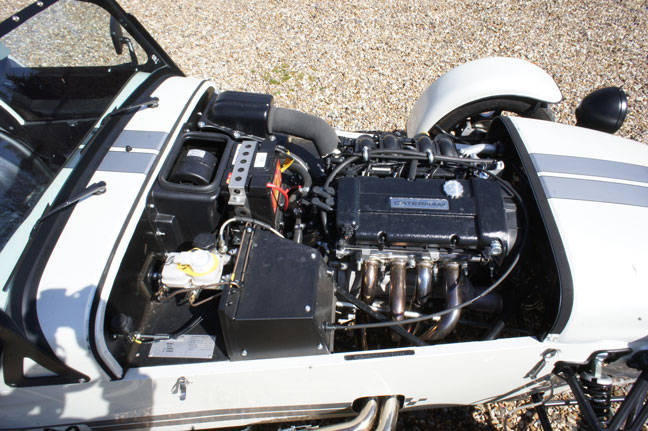 Sounds good for a mundane engine
Where the Ford engine really scores over the Suzuki one is the sound. A three-pot is never going to stir the soul and while a 1.6 four isn't the baritone of a V8 or the scream of a twelve, it is a lot better than you'd expect. The large side-mounted exhaust helps too. While it looks cool, driving makes it is anything but, so you need to step out carefully.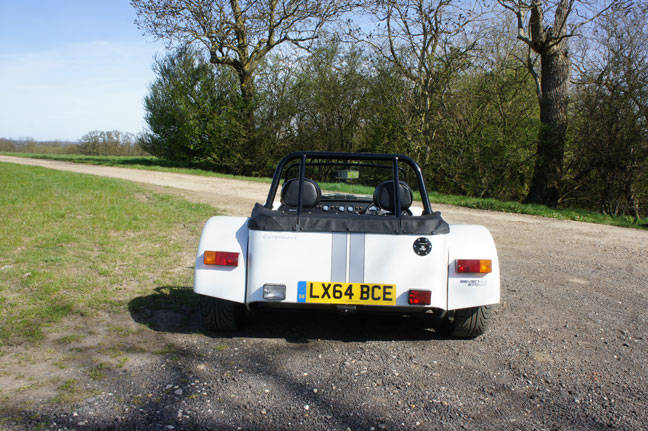 Wider body only necessary for the larger driver
I'd been warned that the floor in the review car was low, but while it's always wise to treat speed humps with caution in any kind of sports car, it wasn't an issue here. The lanes around the Mosquito Museum where we shot the video – because that's where we are insured for filming – had long grass which needed a bit of care and coaxing, though this is clearly not the natural habitat for such a car.
There is something incredibly visceral about the Seven. It's a cliché, but you wear it. The immediacy of the reaction to the pedals, the way you feel every jiggle. It makes you feel alive. It made a smile to break across my face, even with the roof down in the dark and rain .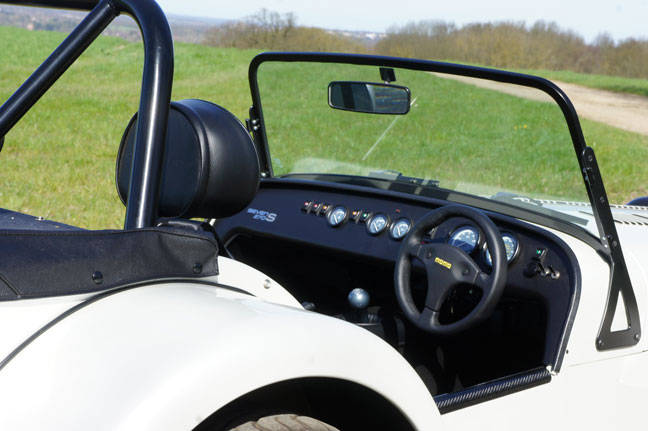 Cockpit: The more snug, the better
But that is true of all of the breed. The 270S is 25 percent more expensive than the 160. It's better, and of course, given the power, sound and gearbox, your mind starts to justify the additional expense. But that's a slippery slope: Evo magazine tested the 270, 360 and 420 side-by-side and it's very easy to talk yourself up in price. What started out as a budget car ends up being Boxster money. The 160 starts at £15,999, although with such luxuries as paint and doors it's £18k. The 270S here is £19,995, plus £3,000 to have Caterham build it, £3k for the S pack, £2,500 for the XL chassis, £1,495 for the six speed box and suddenly the cars as-tested is £30k. You can make the logical decision that for that money you might as well spend another £4,000 and get a 360 – and from there it's only another £3,000 to have the 420, which comes with the £1500 dry sump as standard.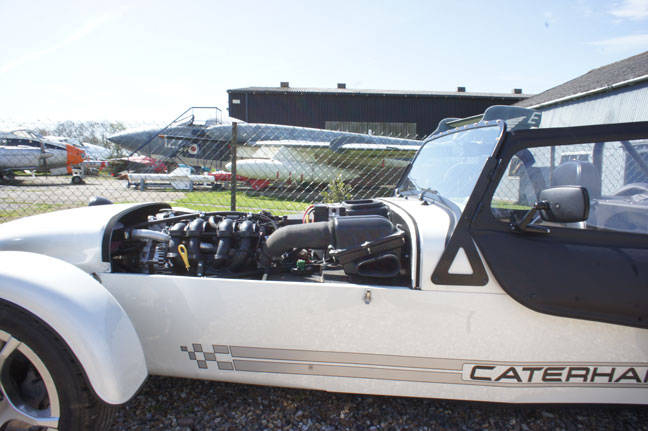 Even a 135bhp Four four gives the Caterham the power-to-weight ratio of a rifle bullet
I loved the weekend I had in the 270S. But what I really loved was driving a Seven. The best value for money therefore rests with the 160, because to entertain the idea of more power is like signing up for automotive crack. You'll just keep wanting more until you spend everything you have on it. ®

Caterham 270S: The automotive equivalent of crack
Blows away the cobwebs, has the potential to do the same to your bank balance.
Price:
£30,000 as tested RRP